1960 Fiat 1500 Barn Find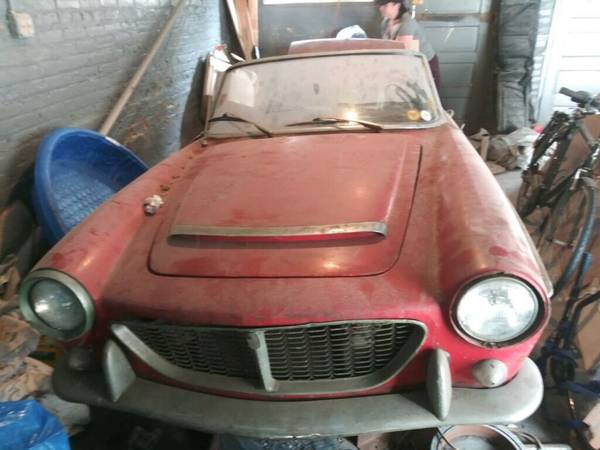 The Fiat 1500 Cabriolet is a Pininfarina designed open top roadster. It is a classic front engined, rear drive layout. These 1500's actually used an OSCA designed twin cam engine, producing around 80 horsepower. This allowed Fiat to apply some of the Maserati brothers magic to this sportscar (OSCA was the Maserati brothers company after they sold Maserti). The 1500 was a big improvement over the 1200 convertible.
We don't know much about this car. We simply saw the listing on craigslist and liked the barnfind photos. It is in Chicagoland area and looks to have rust repairs around the rear wheel openings. Buyer beware.
Check it out here on Craiglist in Chicago: https://chicago.craigslist.org/chc/cto/d/chicago-classic-1960-fiat-1500-red/6921761076.html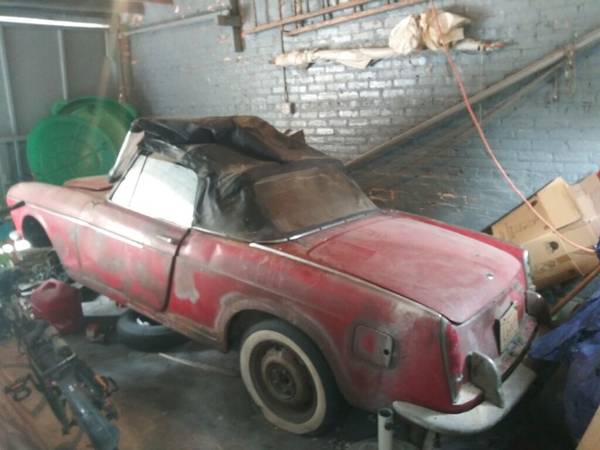 This particular car is said to have just 60,000 original miles. The seller states that it has been with them for 30 years, and has always been garaged (although in this case were not convinced that's so helpful!). The car does come with its original books, and maintenance receipts.