Glockler No.2           
Precursor to the 550 spyder 

Glockler No.2 was built in 1951. It was a purpose built race machine with mid engine layout using a 502 Porsche race engine. Head faring and detachable canopy for high speed work. It's race history stretches from 1951 Hill climbs in Germany, speed work at Montlhery then off to America with the car making appearances in races as far flung as Pebble Beach, Ca – Palm Beach Shores, FL and Bridgehampton, NY.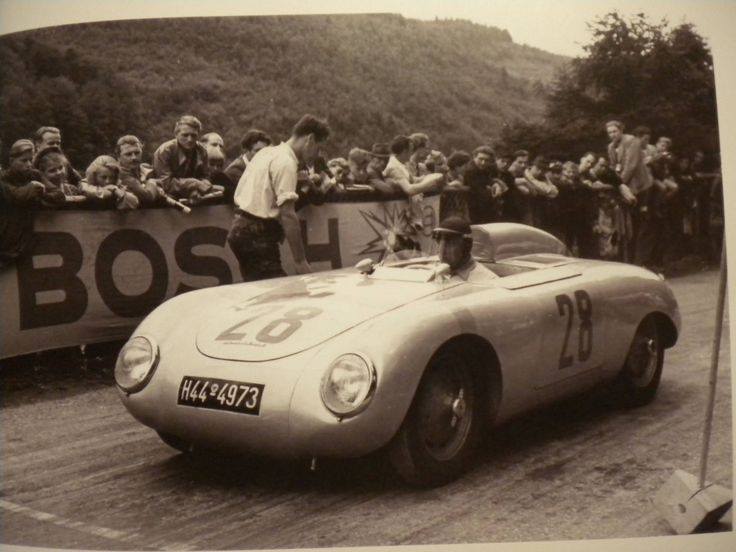 Walter Glockler, Freiburg Hill Climb 1951. 
First a little about the builder.  Walter Glockler won his first race in 1925 on an NSU motorcycle. He raced and tested for NSU thru 1928. Later he went on to race Hanomag cars, placing 3
rd
in the Morocco rally and winning the 1937 Liege-Rome-Liege rally. He competed in hill climbs and endurances runs (Montlhery) until the war put an end to racing activities.  
After the war Mr Glockler built a sizable automobile business which included Porsche and VW dealerships. Racing was still a passion of his and in 1949 Glockler built the Hanomag-Glockler. It met with some success, but was unreliable. In 1950 Glockler Porsche No1 was built. Mr Glockler took the 1950 Class championship in this car.  Race events in Germany after the war had huge audiences and one can only imagine what this level of racing success did for business at his dealerships. 
 Our subject car, Glockler No.2, was built in 1951. It is the best known and most famous of the Glocklers. Tubular chassis with Weidenhausen body. Belly pans. Porsche 502 engine. VW headlights. Peg Driven Magnesium wheels and later using extensively drilled steel wheel. It had the backing of Porsche and like its predecessor was purpose built to win. 
No.2 started with success, winning at Freiburg and Grenzlandring.  Sept of 1951 Porsche sent a team of three cars to Montlhery to attempt to take several speed and endurance records. The team consisted of Glockler No.2 and two Gmund coupes.  Record attempts were a win/win situation for manufacturers. If they failed they would simply not publicize the results. If they succeeded they could splash the results throughout their advertising. The Porsche team went on to take 17 records with No.2 taking three for herself. 
Shortly after Montlhery Max Hoffman, the New York automobile dealer and importer, purchased No.2 and brought her to America. Her first American race was at Palm Beach Shores, Dec 9, 1951. The car created a stir leading the pack for nearly an hour. Finally retiring with overheating problems. Hoffman was running petrol thru an engine set up for Alcohol.  Probably seemed like a good idea at the time.  Next came Vero Beach, FL. 2
nd
overall and 1
st
in class, being beaten by an OSCA.  Thompson, CT. 1
st
, then Bridgehampton, NY in May of 52. 2
nd
again to the OSCA (after a dance with a hay bale).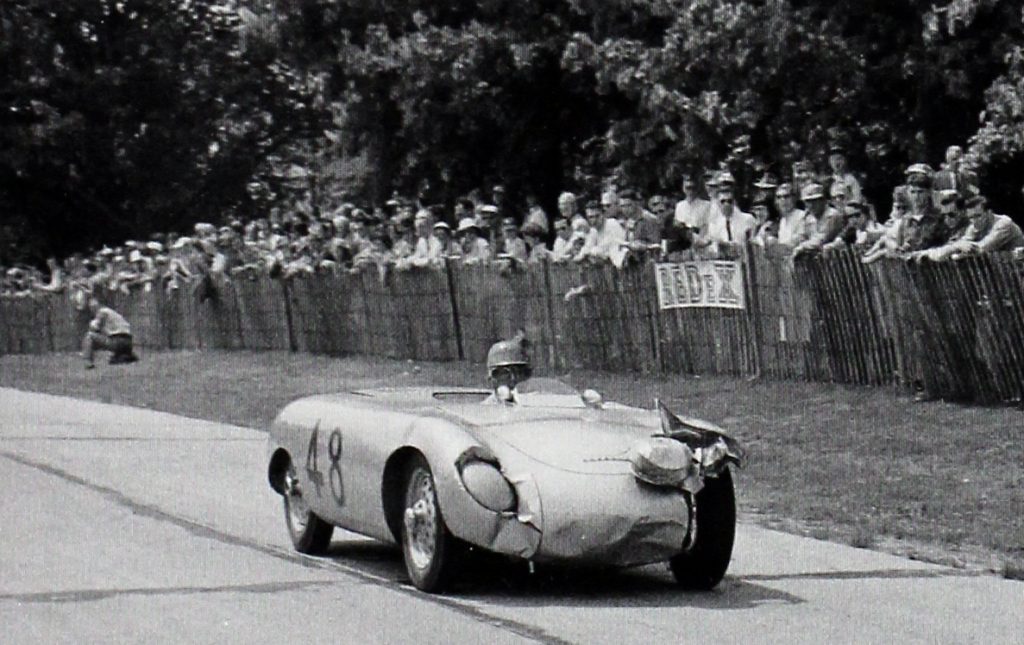 Janesville, WS in Aug then to Torrey Pines, CA in Dec. The driver was leading until clutch troubles sidelined the car.  Moffit field in Ca with Johnny Von Neumann at the wheel. DNF.  Believed to be the last race in Hoffman's ownership.   
In 1955 the movie The Fast and Furious was released and Glockler No.2 shows up in some of the race scenes. I assume the footage was shot in California in 1953. 
The car was then sold to Ed Trego of Hoopeston, IL.  Trego won at Stout Field, IN Sept 1953 even though the driver reported a sticking throttle that was "causing" spinouts.
Shortly after the car was sold to Capt Cooper who raced it to a second in class at Savannah GA, March 54 and 1
st
in class at Iowa City, May 54. Other races it competed in 1954 were Wilmot Hills, Offutt Omaha, Lockbourne, Milwaukee Fair Park. 
Eventually the car turned up for sale in the Nov/Dec 1954 issue of the SCCA magazine "Sportscar".   Old, Tired, Uncompetitive. 

Up until this point the story sounds similar to many other old race cars.  From here on Glockler No.2's story goes downhill – fast. 
Porsche gave the next owner a 4 cam engine and gearbox in the hope that it would breath new life into No.2. A new body was planned for the car and during a party the old body was removed and scrapped!  (I have read that it was Trego, but I am not sure the timeline works). The plan was thwarted when a Cooper came available. The Porsche 4 cam engine was installed into the Cooper (Pooper) and No.2 was left sitting as a bare chassis. 
No.2 was finally sold to a young man from Kentucky, Roger Worth. Roger was a law student and in order to more easily transport the car the frame was cut in half (I kid you not). The frame was rather flimsy and Worth eventually decided he would make another so during one of his moves the frame was taken to the dump and the running gear and other parts were retained.  Life got busy and Roger Worth never finished the project.  
As sad as it may seem we went from a running, but tired race car – to a car missing its body -to a pile of running gear. Engine, Transaxle brakes and other bits. 
The resulting pile of bits were sold to a Porsche enthusiast in California (Art). 
In 2013 a friend (Chris) mentioned the parts to me. I discussed the cars history with the owner and it wasn't long before a trip was planned.  During the visit and after some extensive discussions the remains of Glockler No.2 were purchased and found a new home in Connecticut.  
Let's look at what we've got.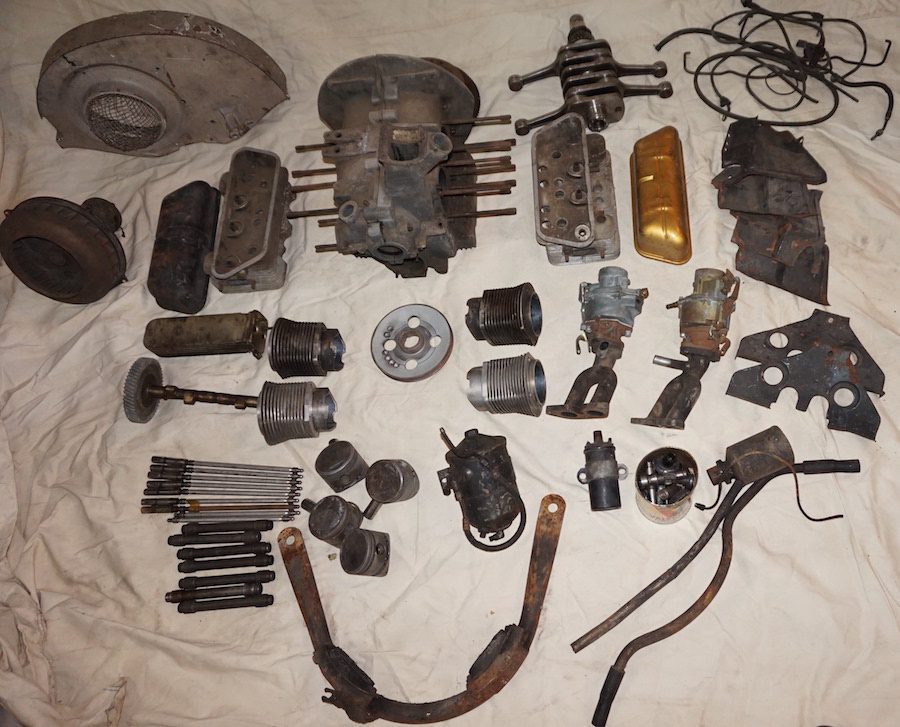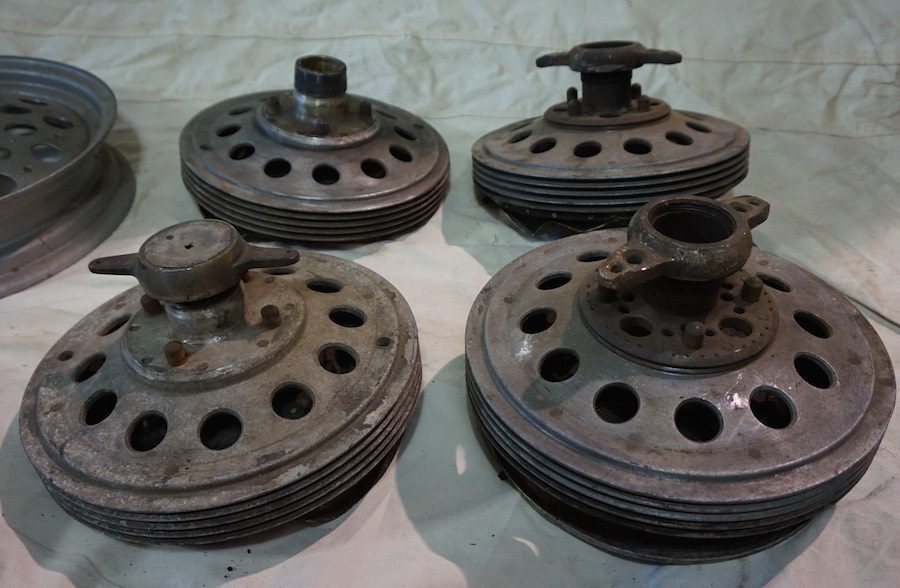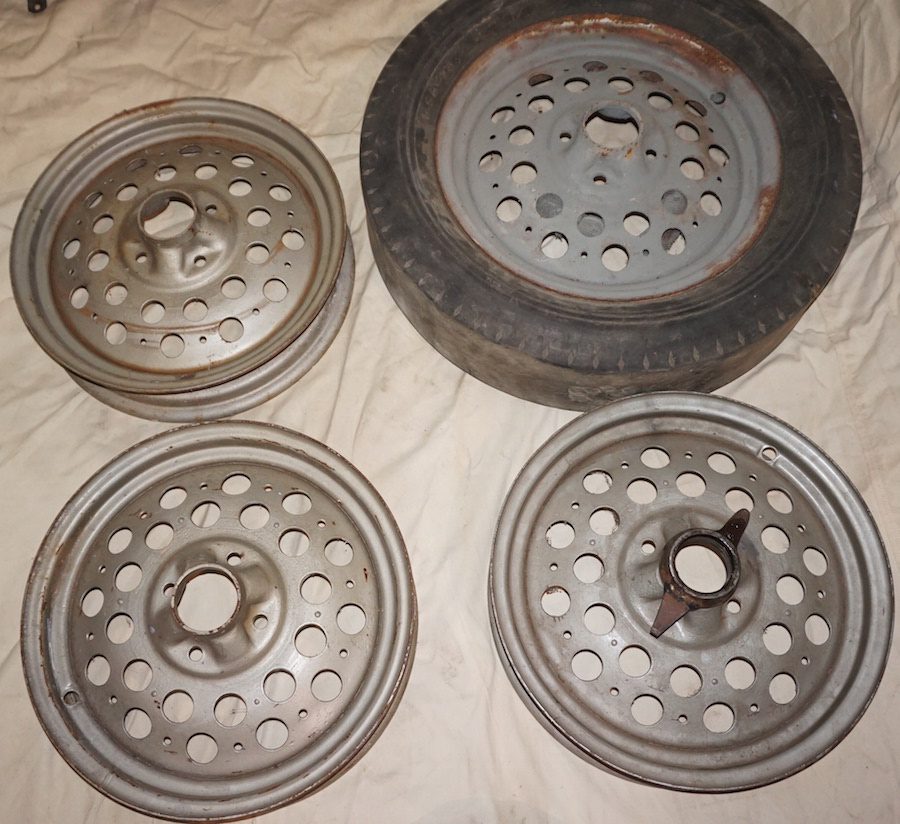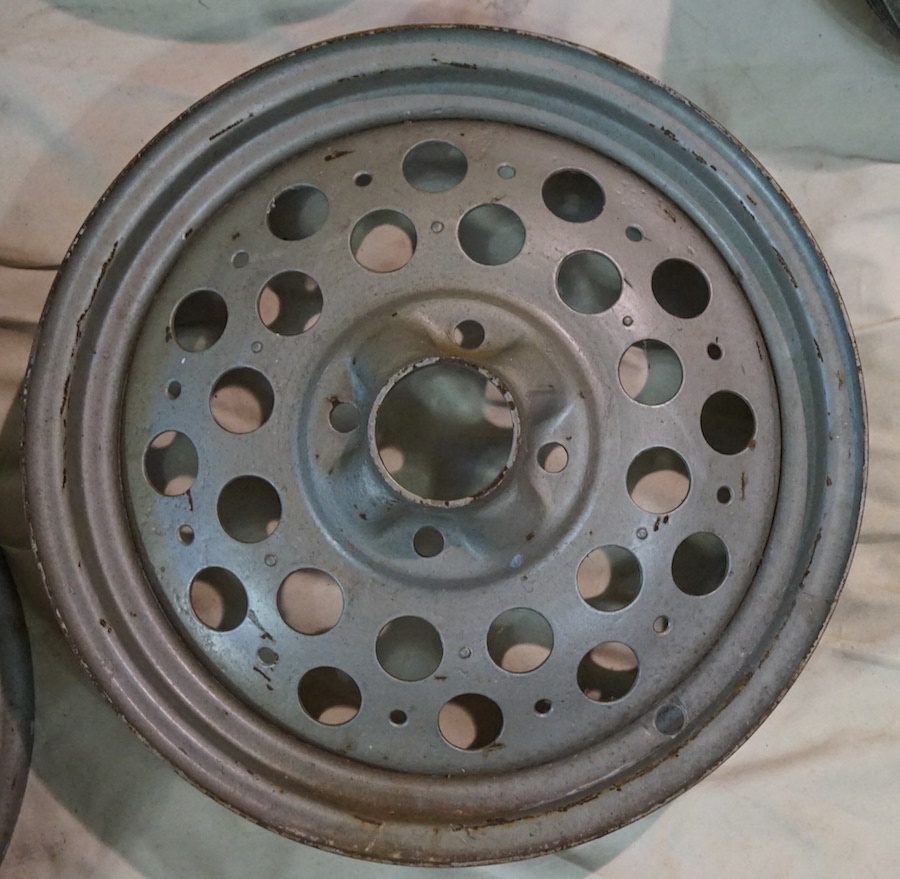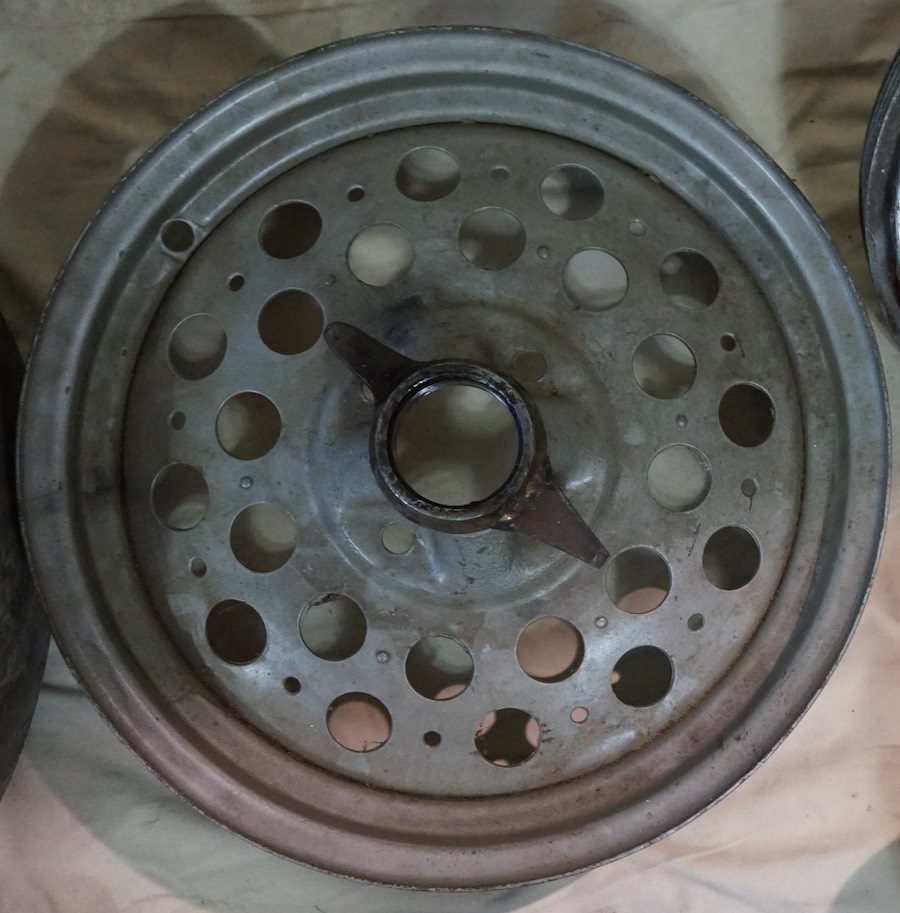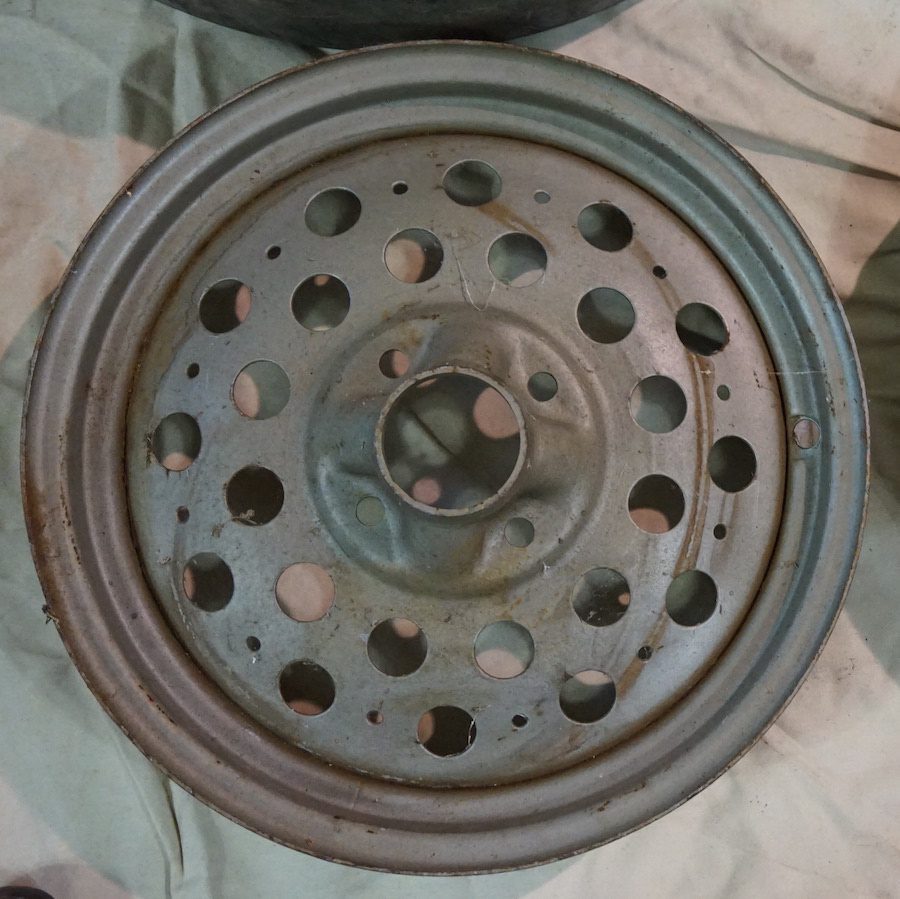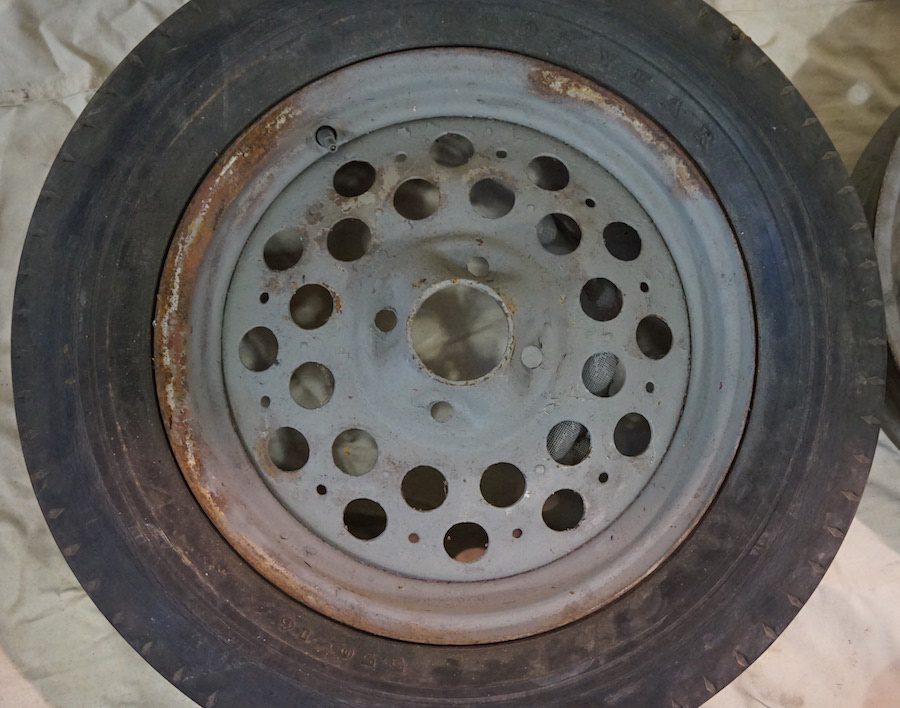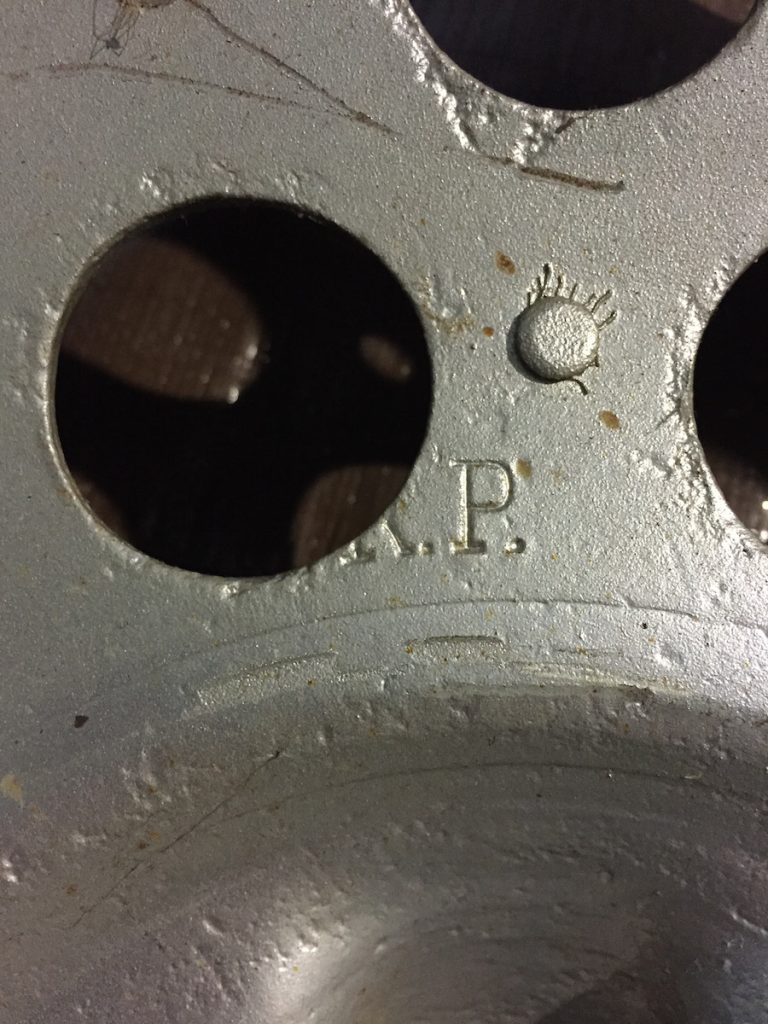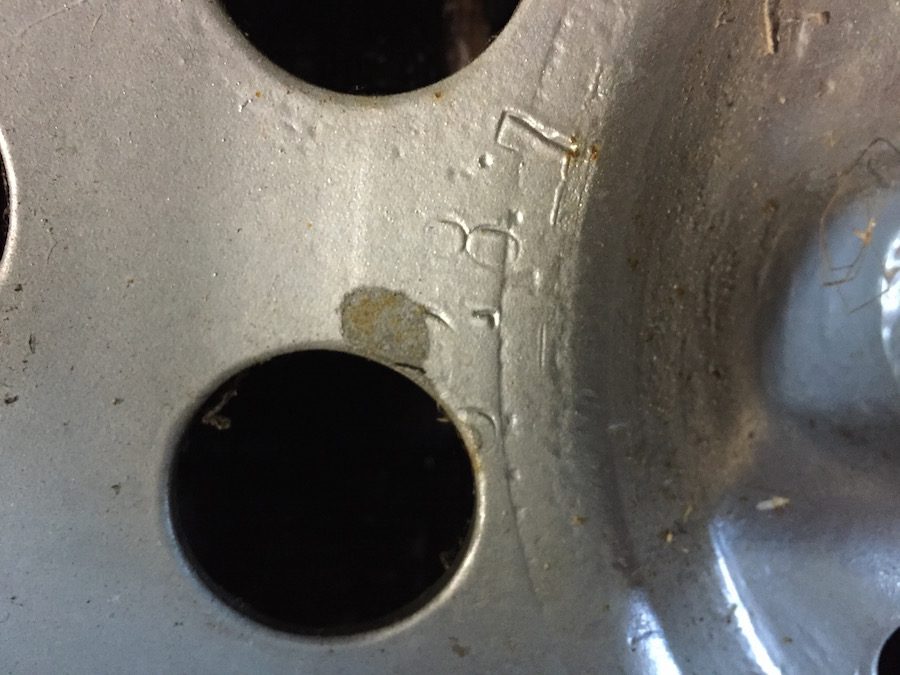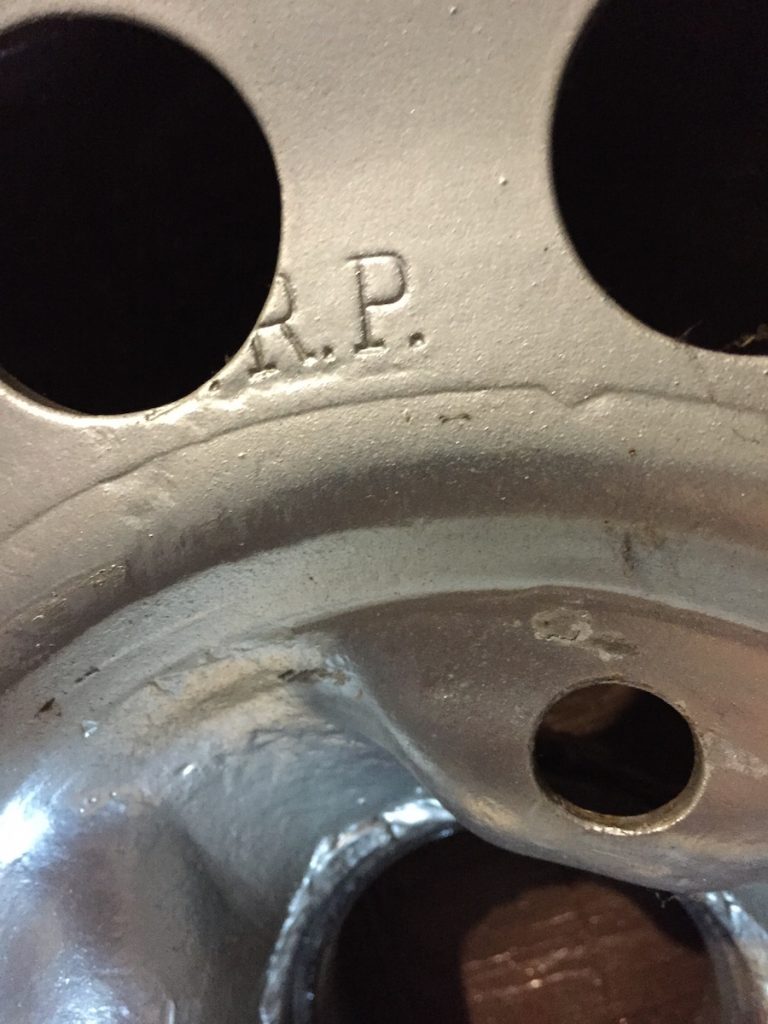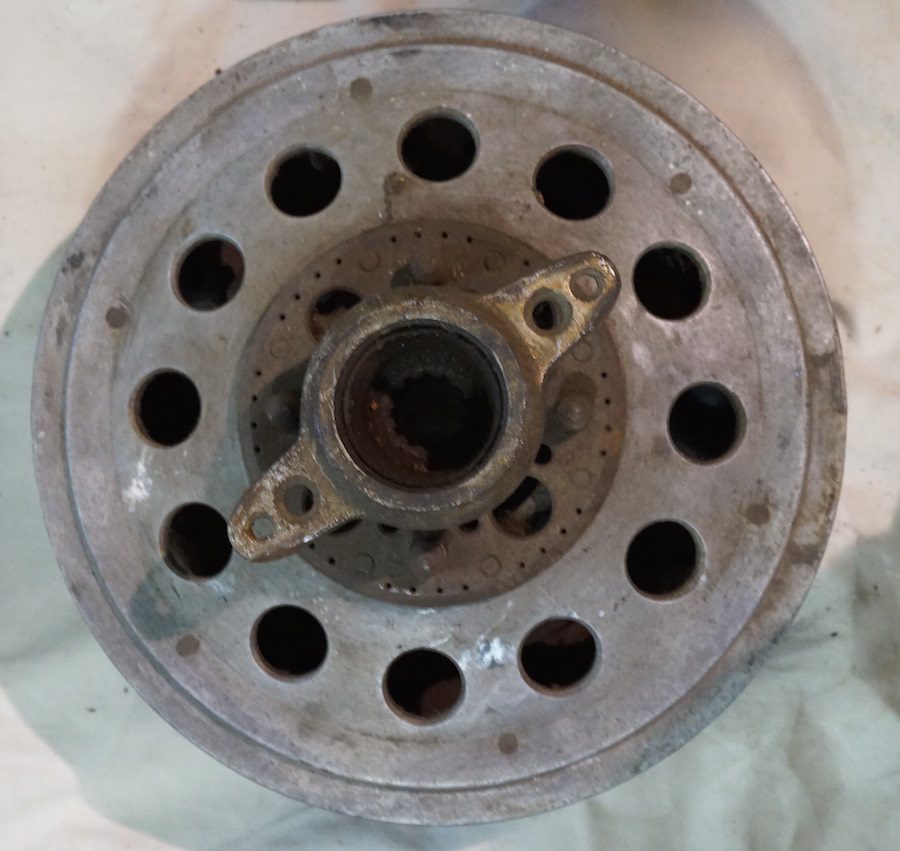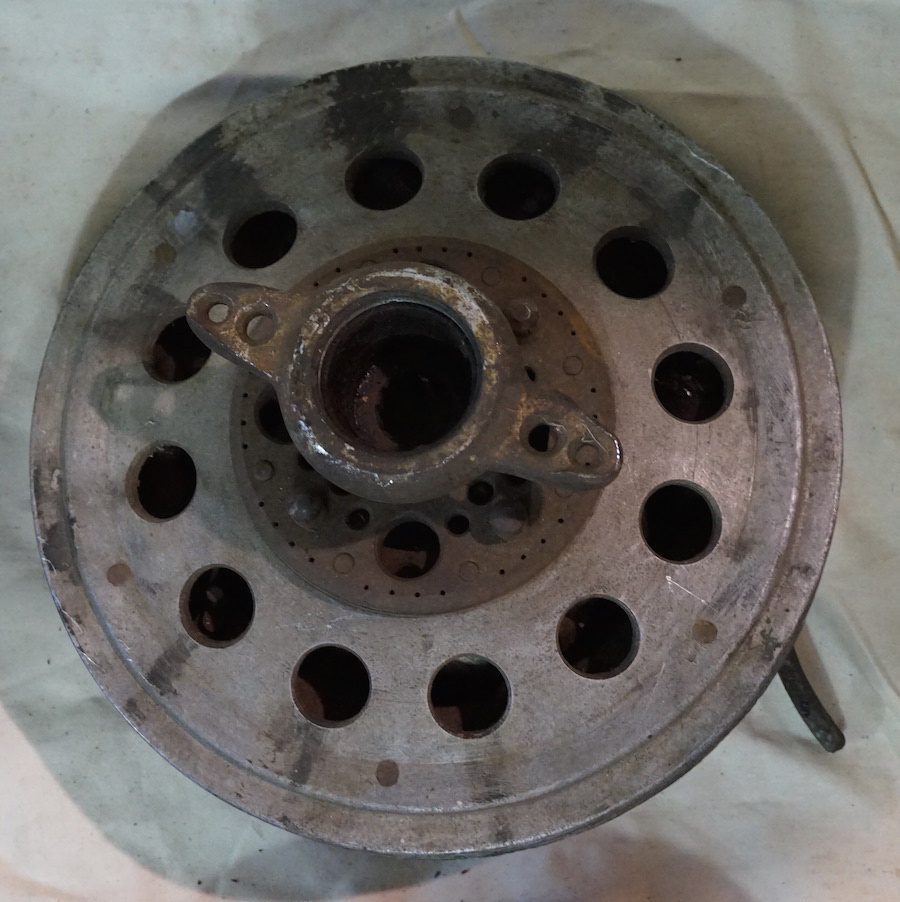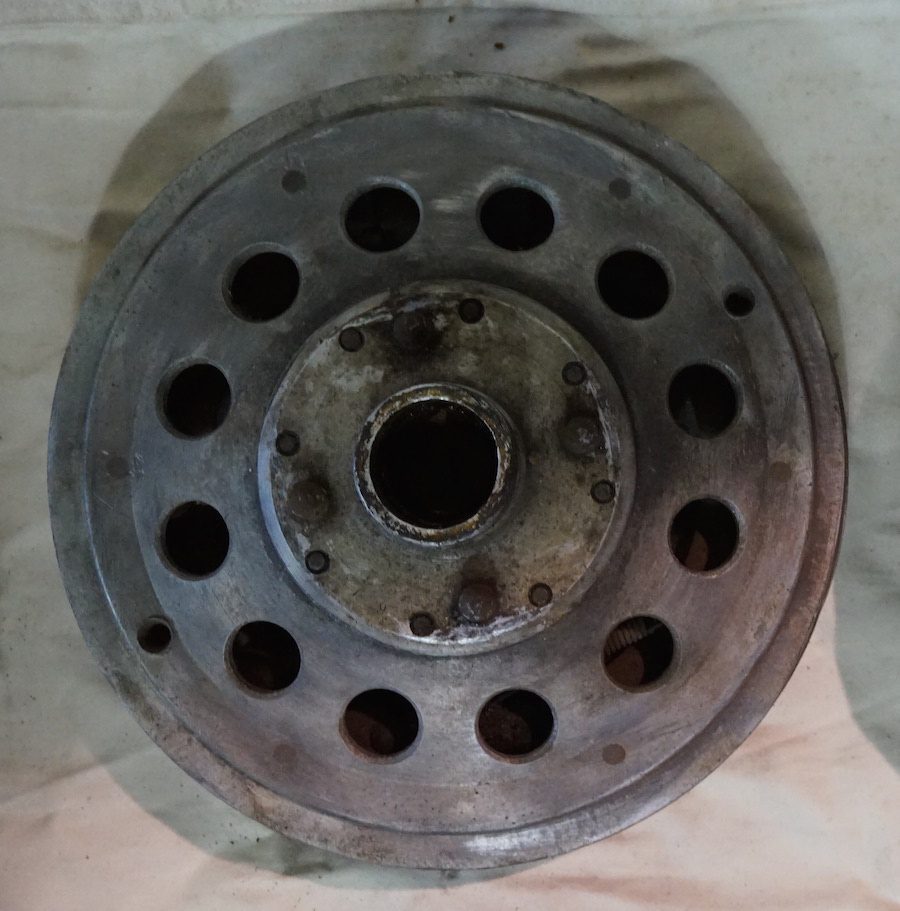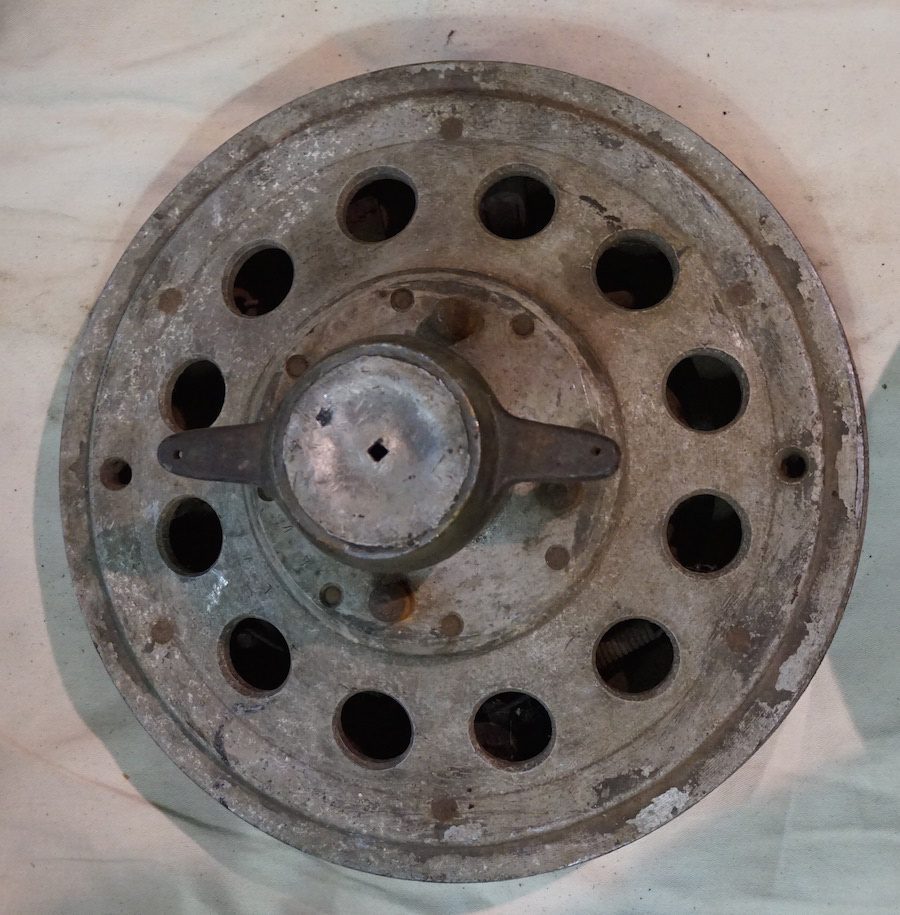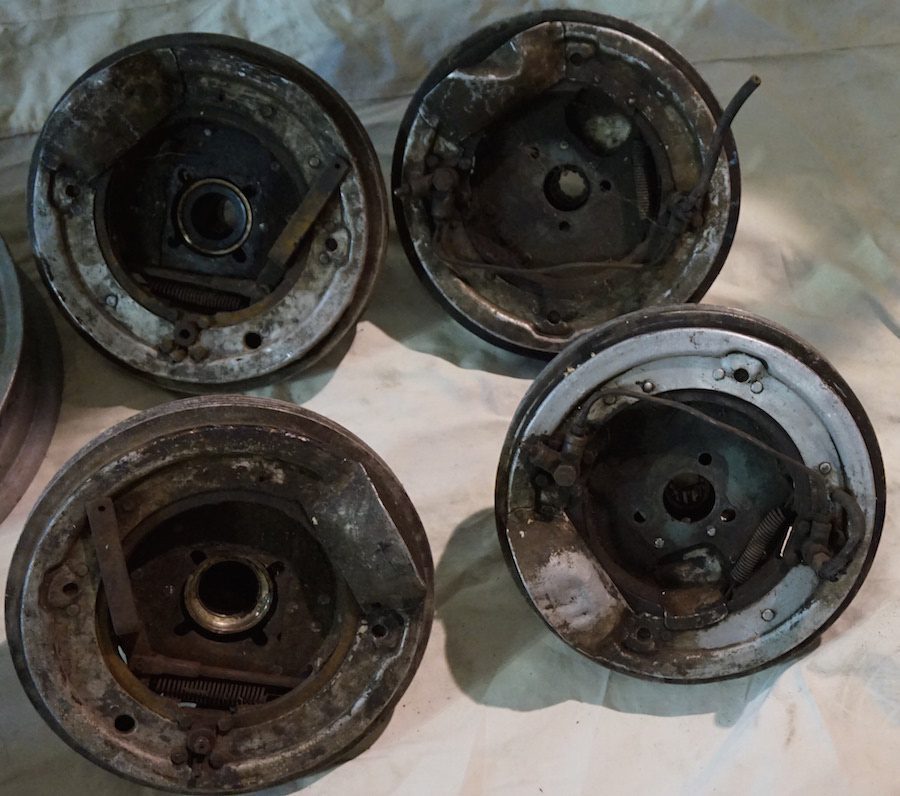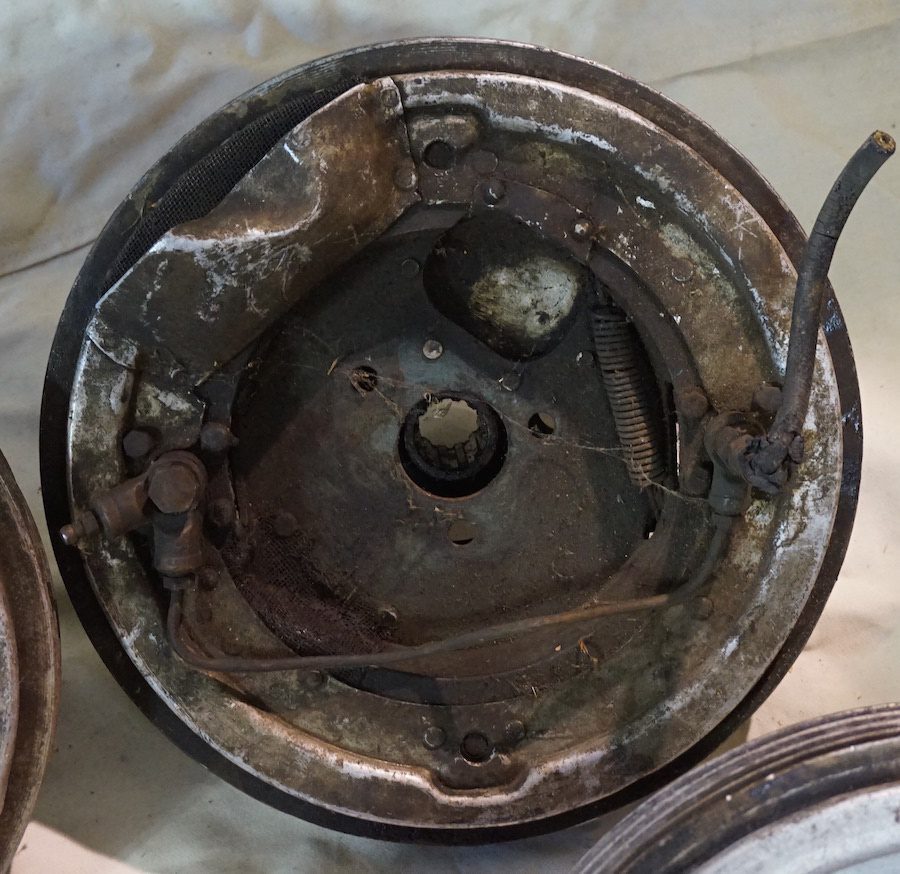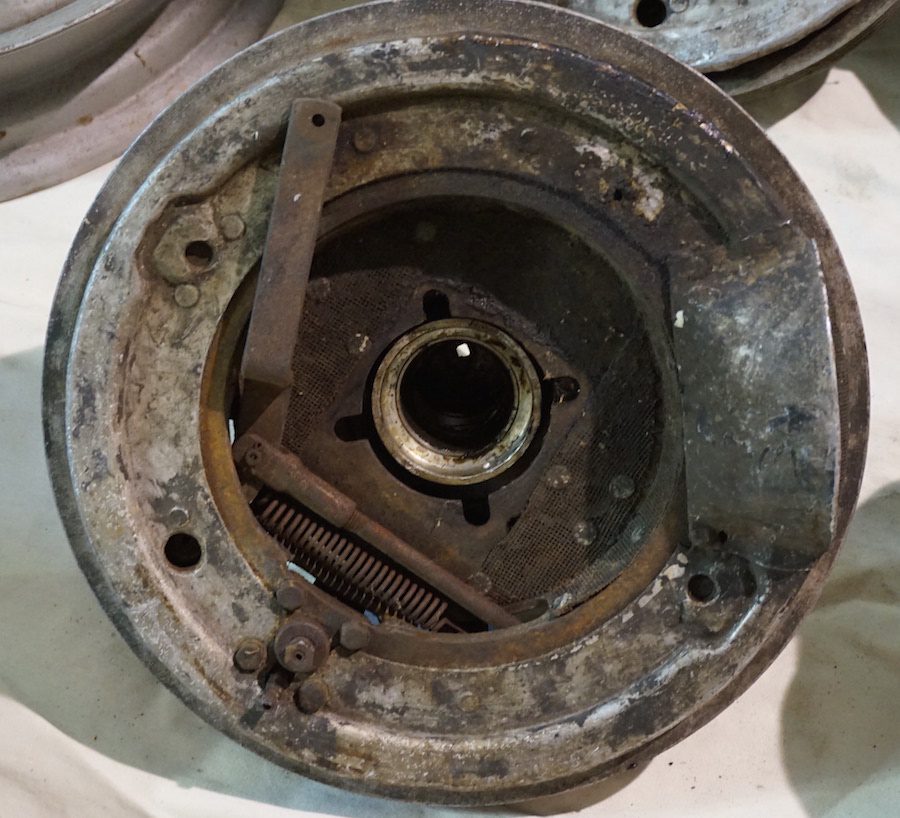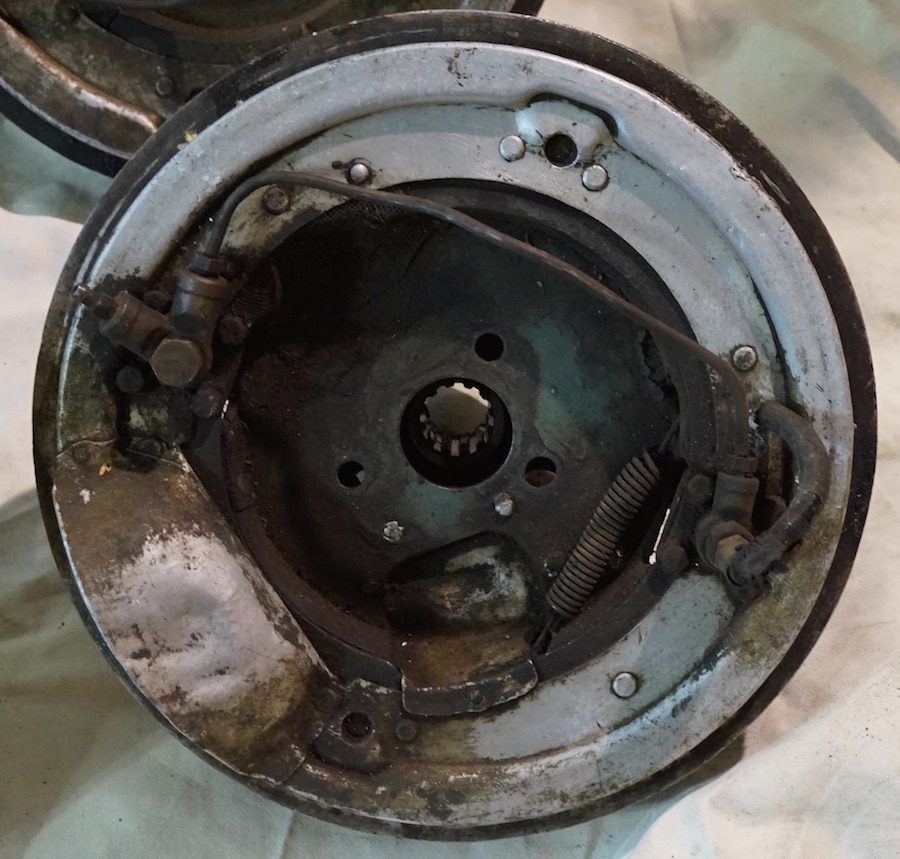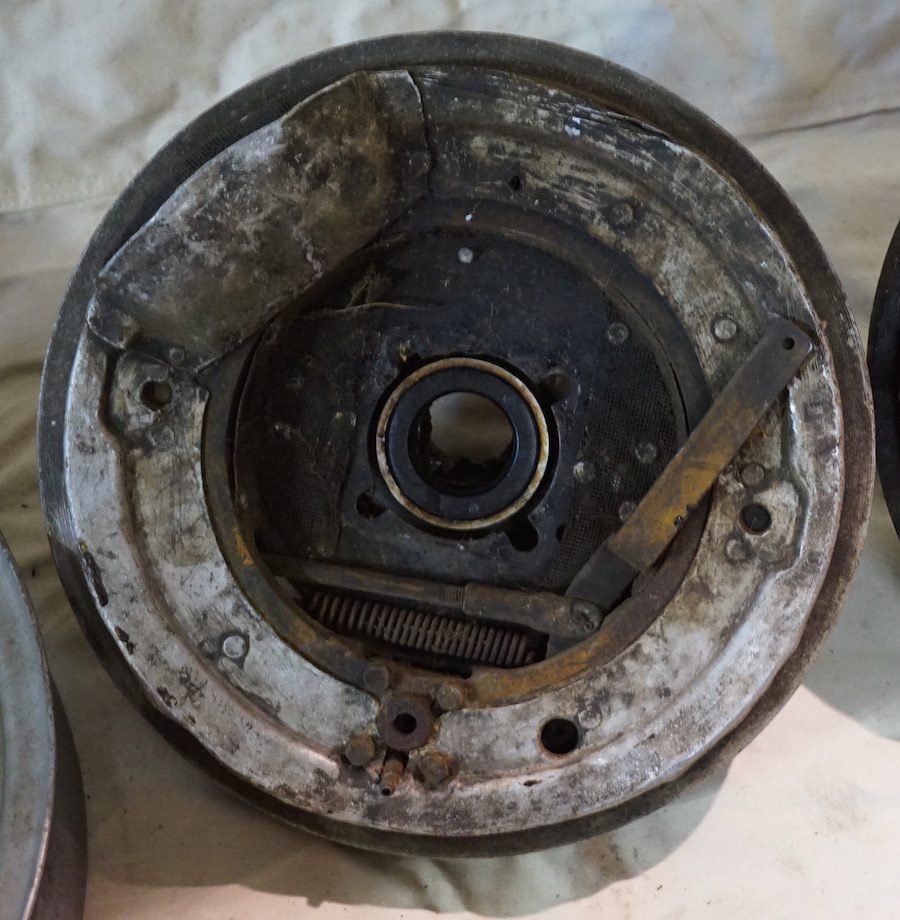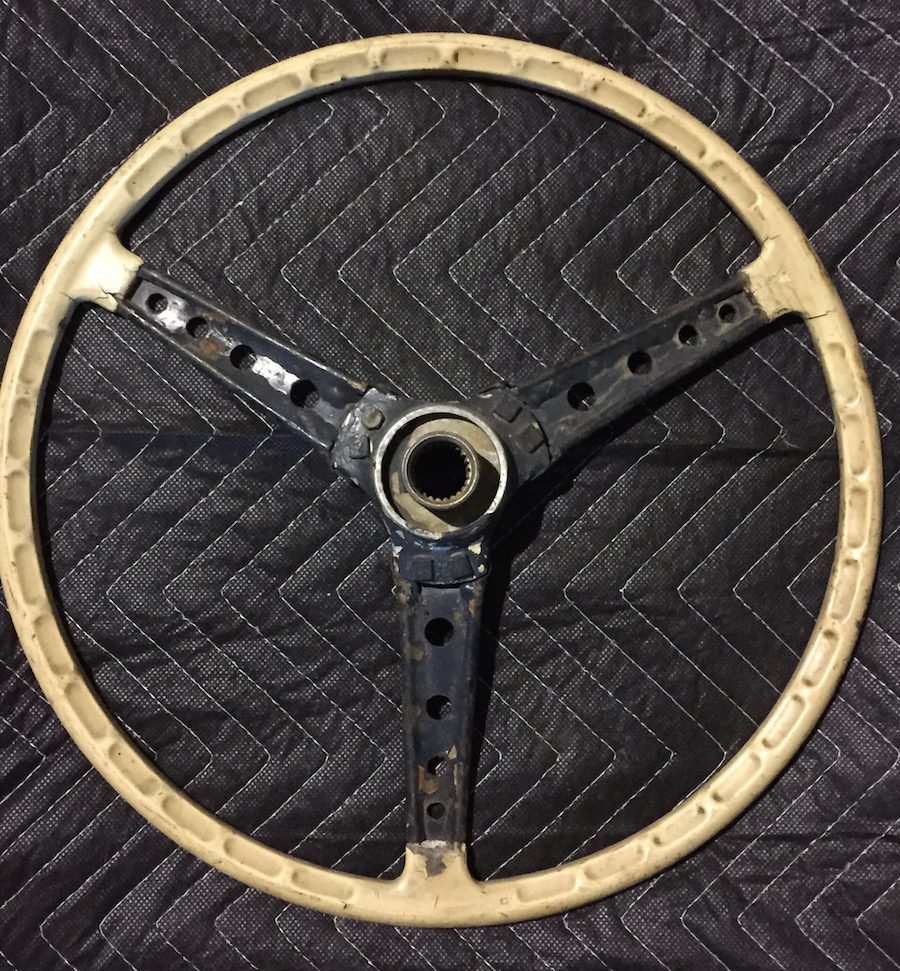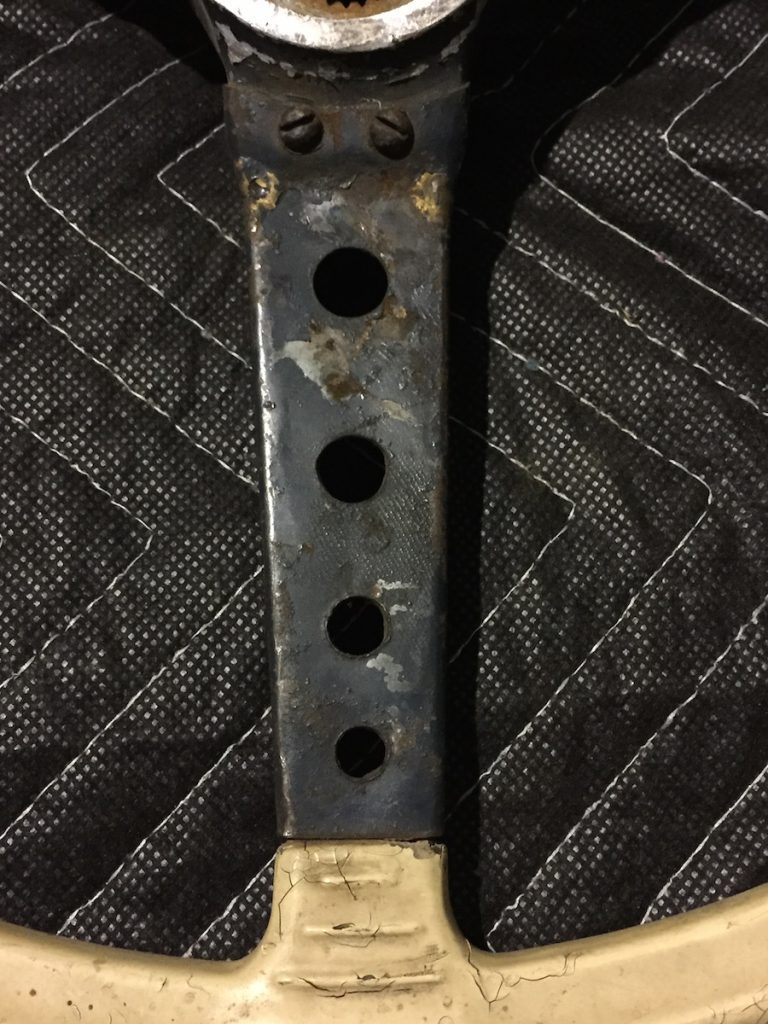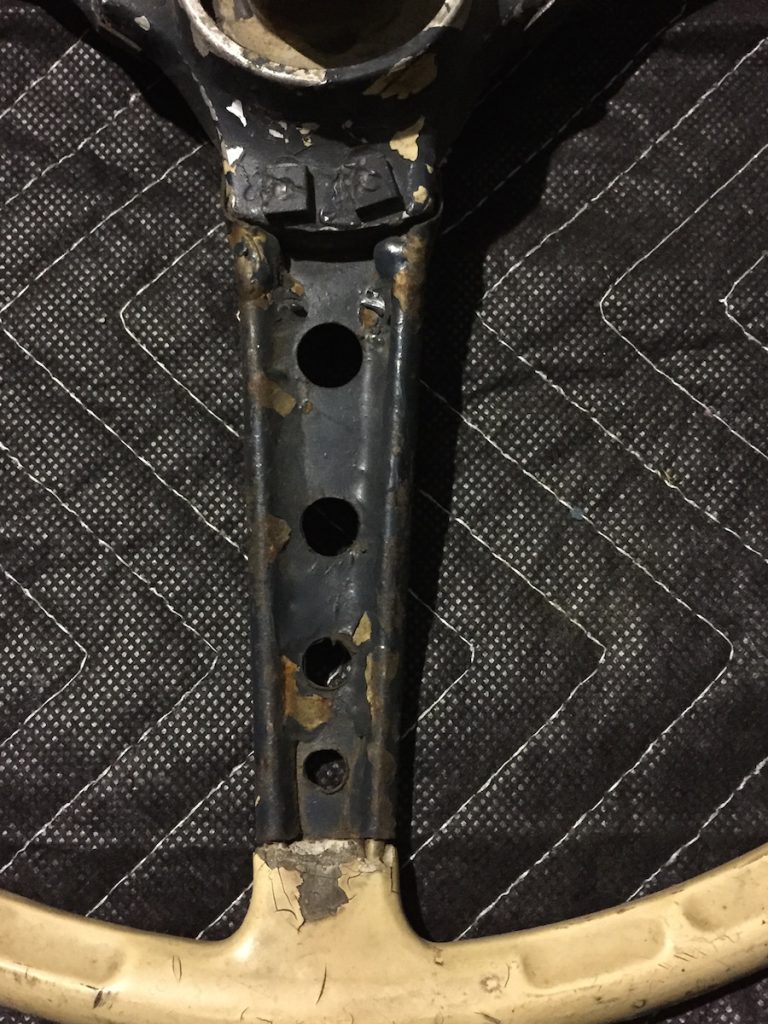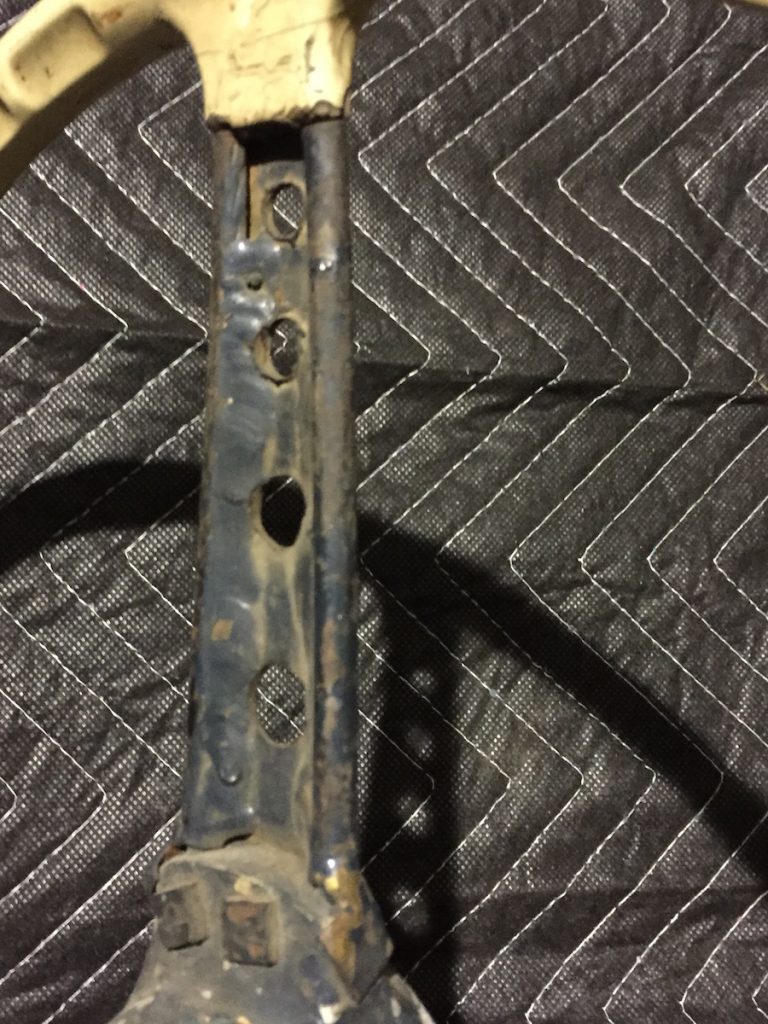 Undoubtedly Glockler.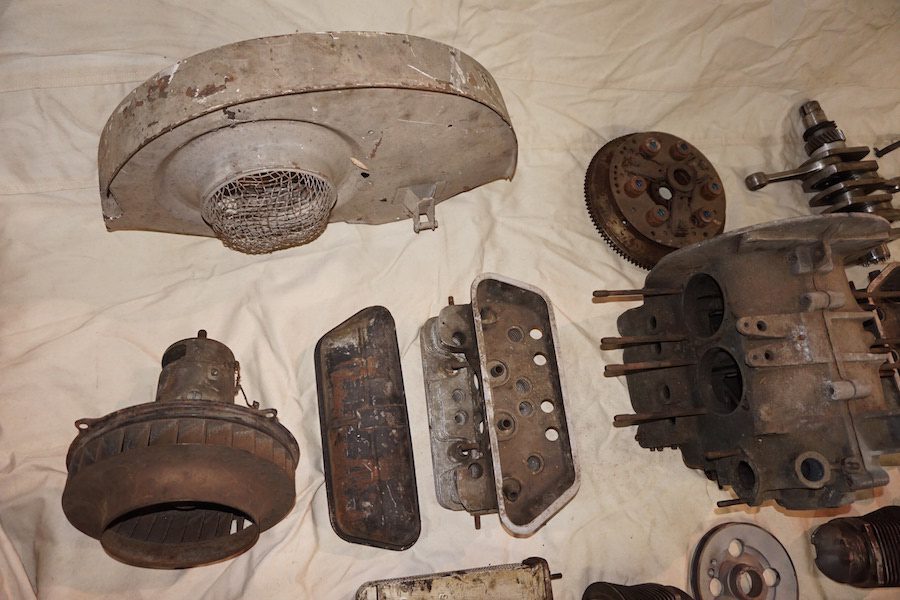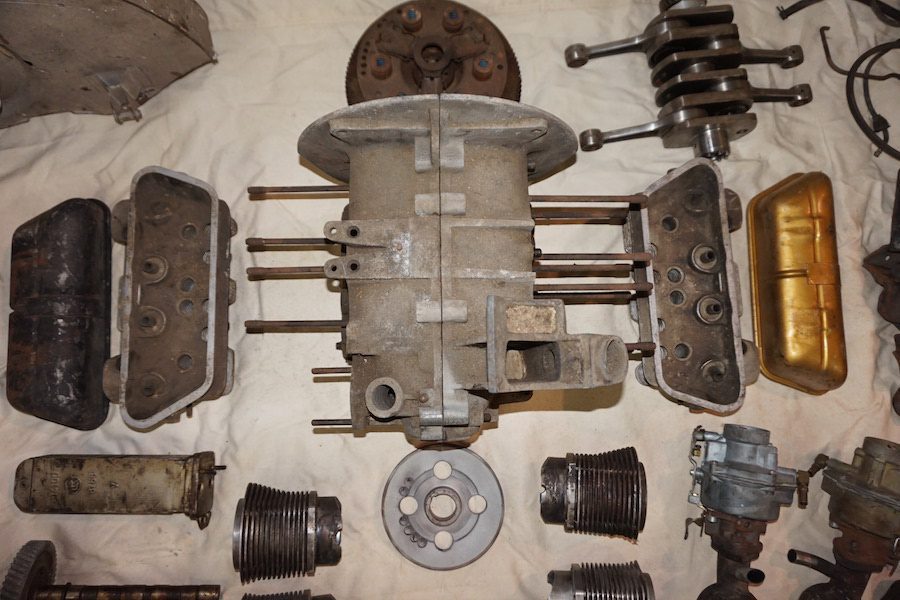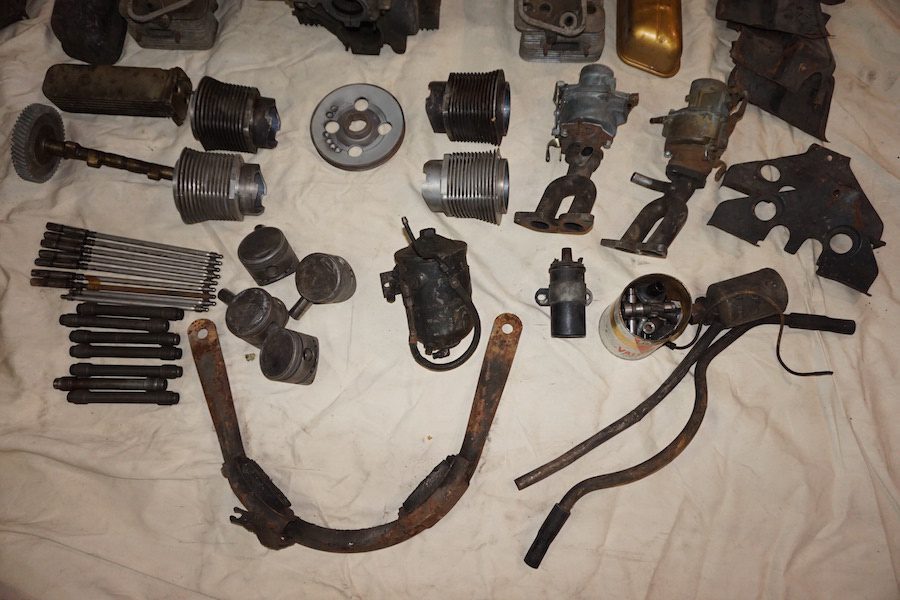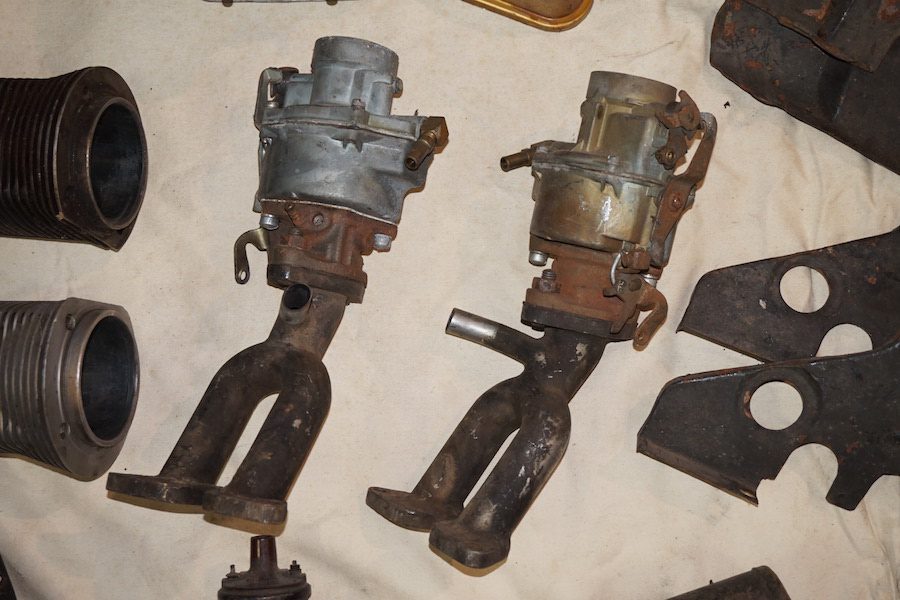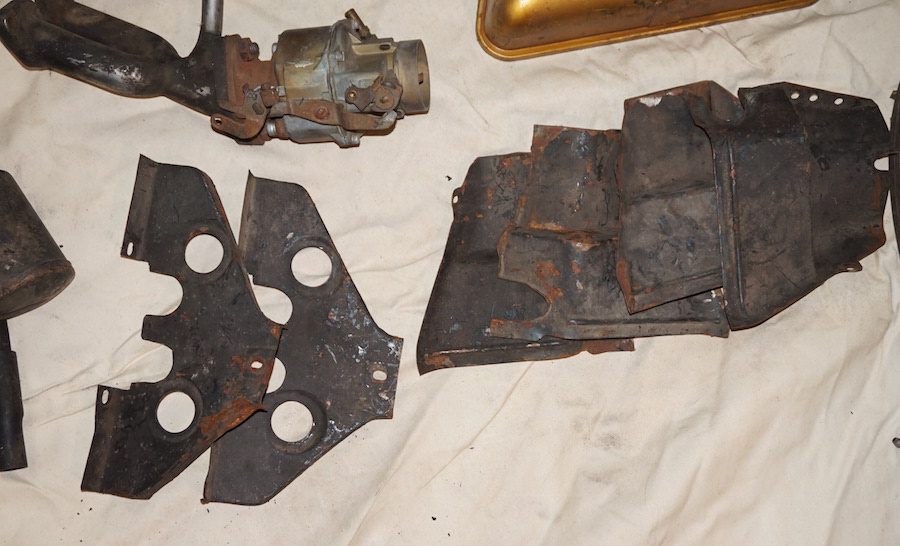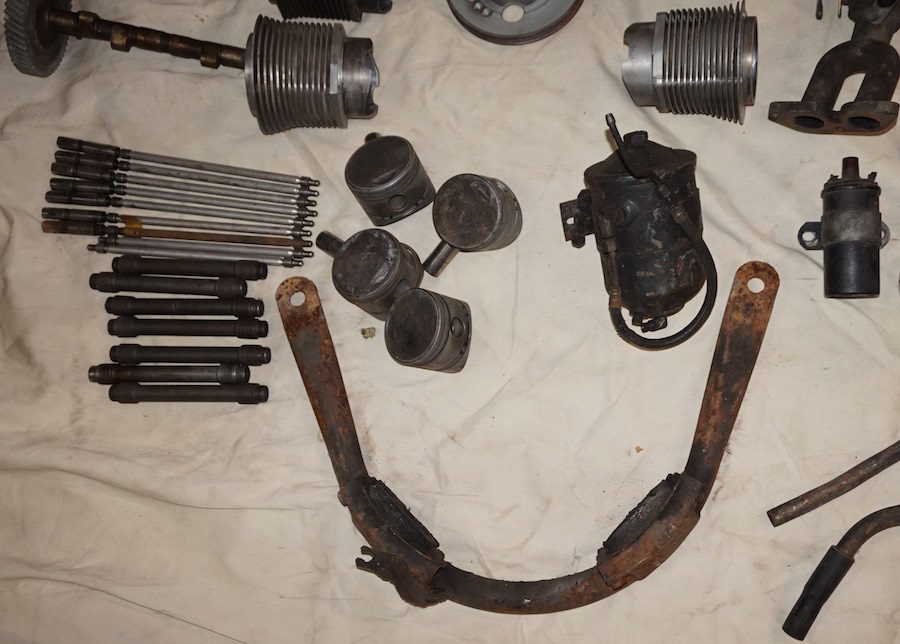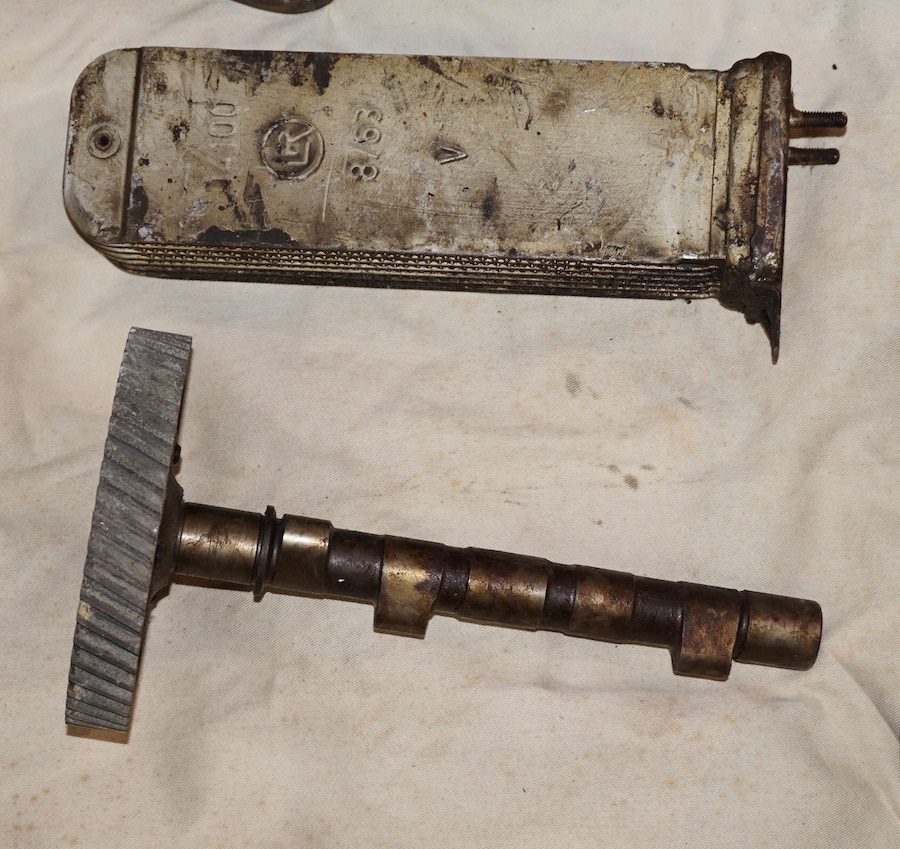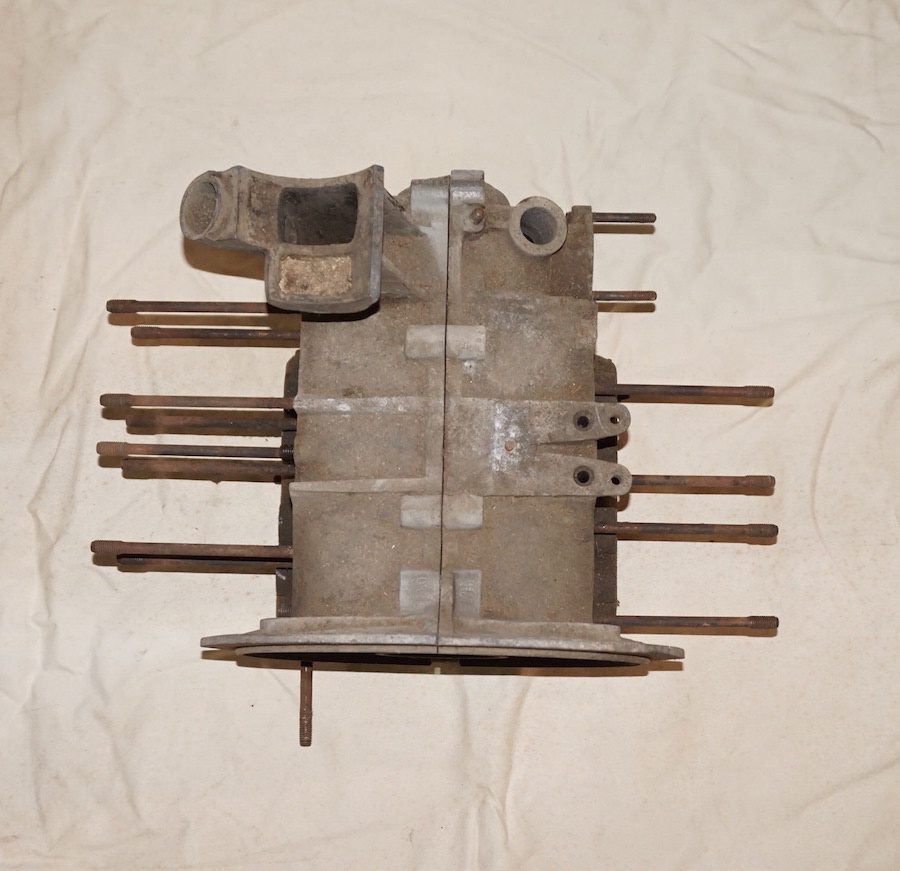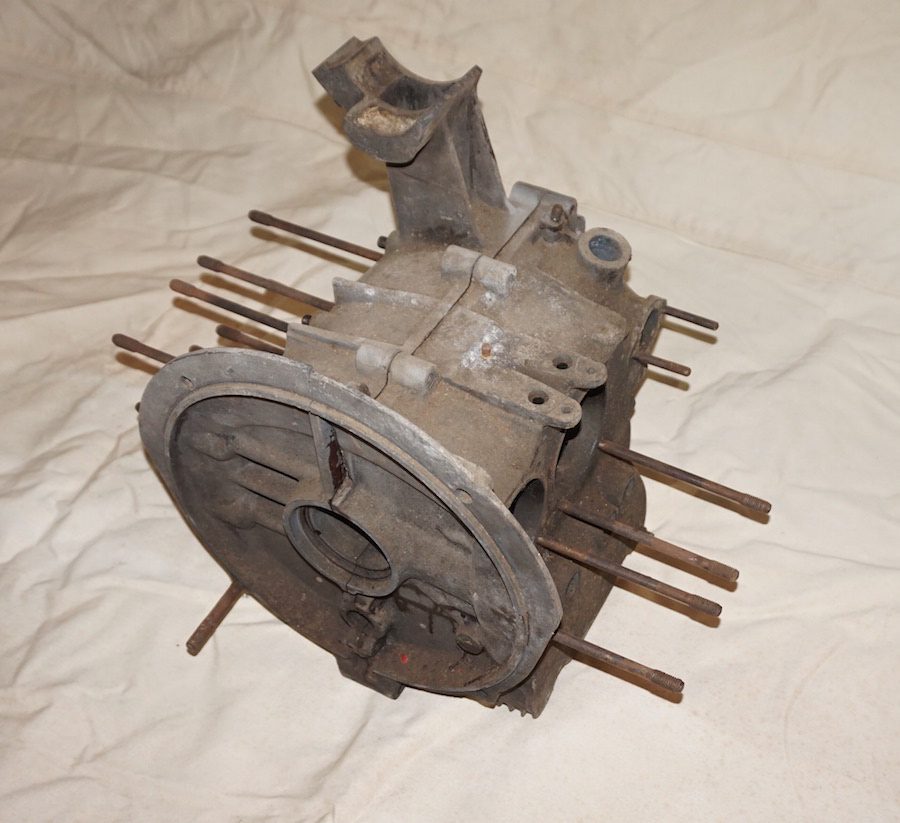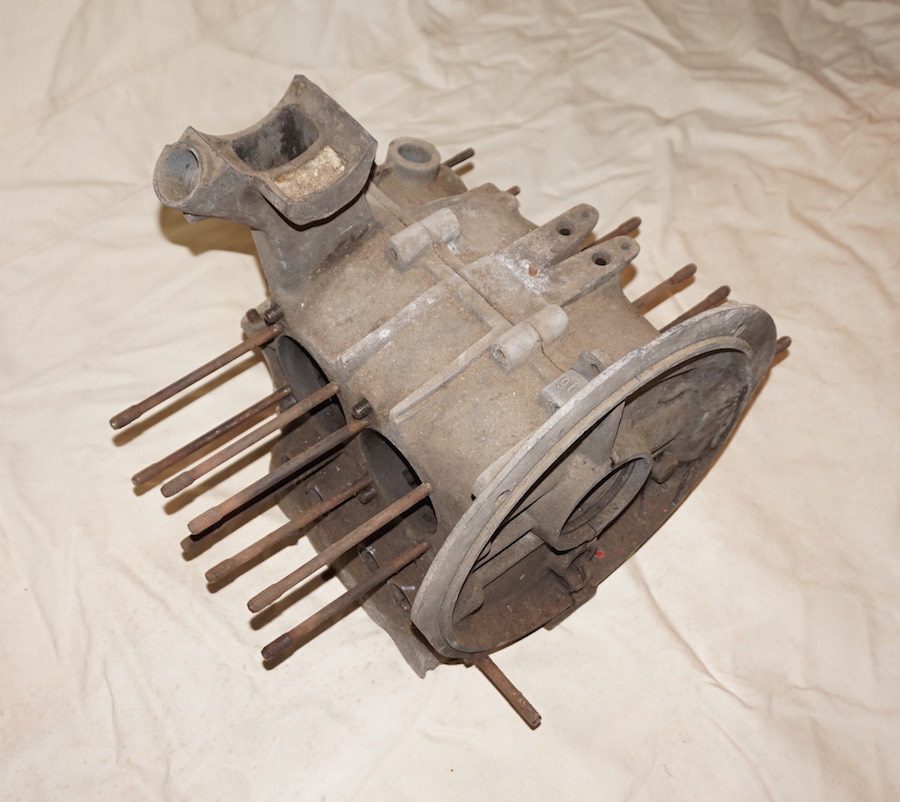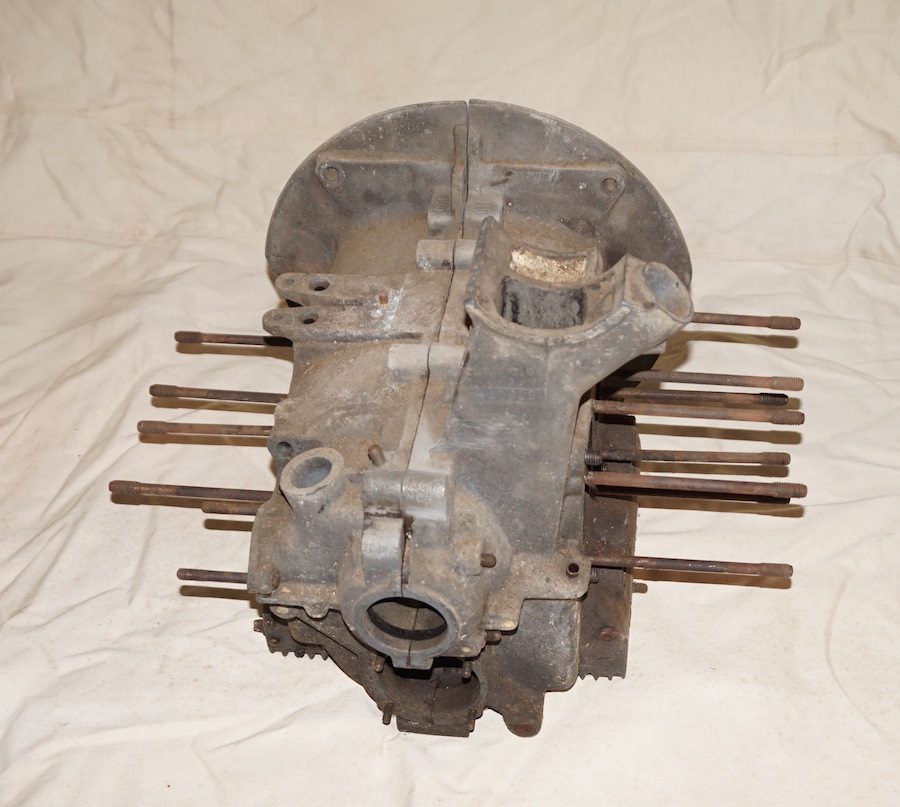 May have been in the Glockler. The original 502 engine was swapped out due to overheating.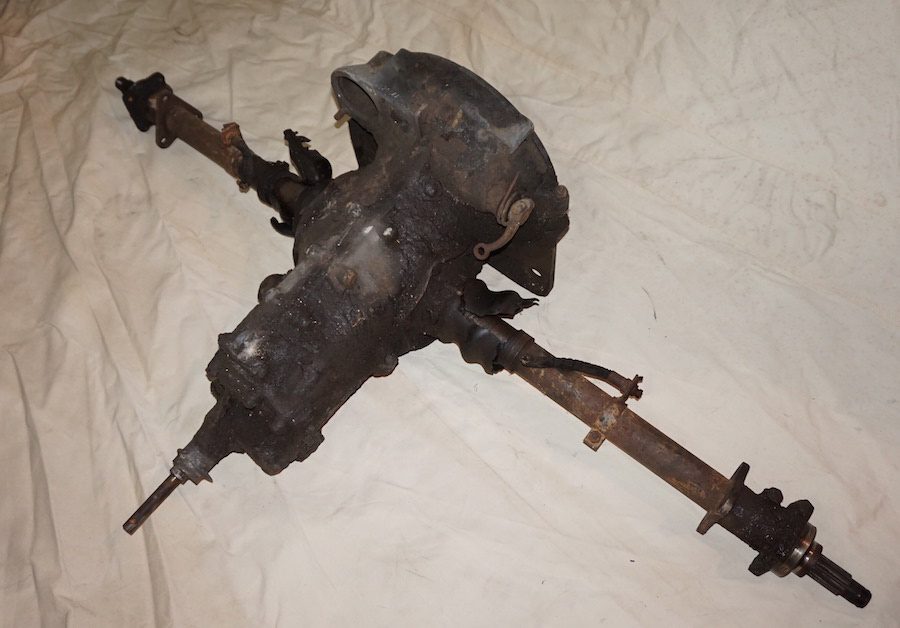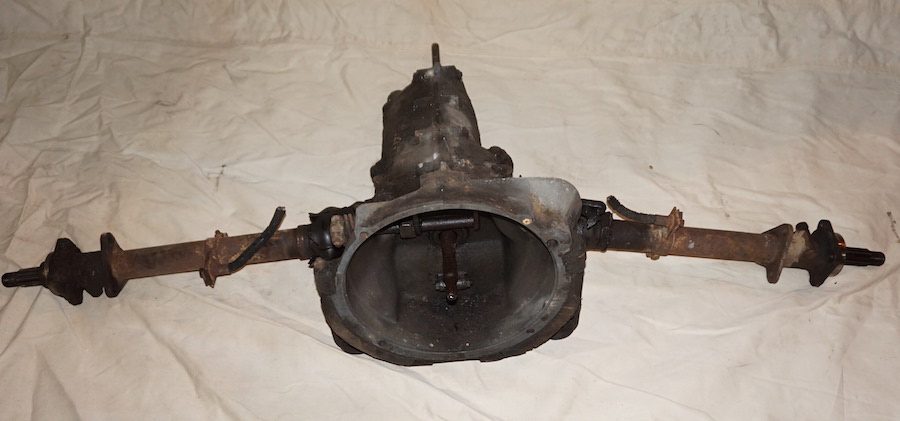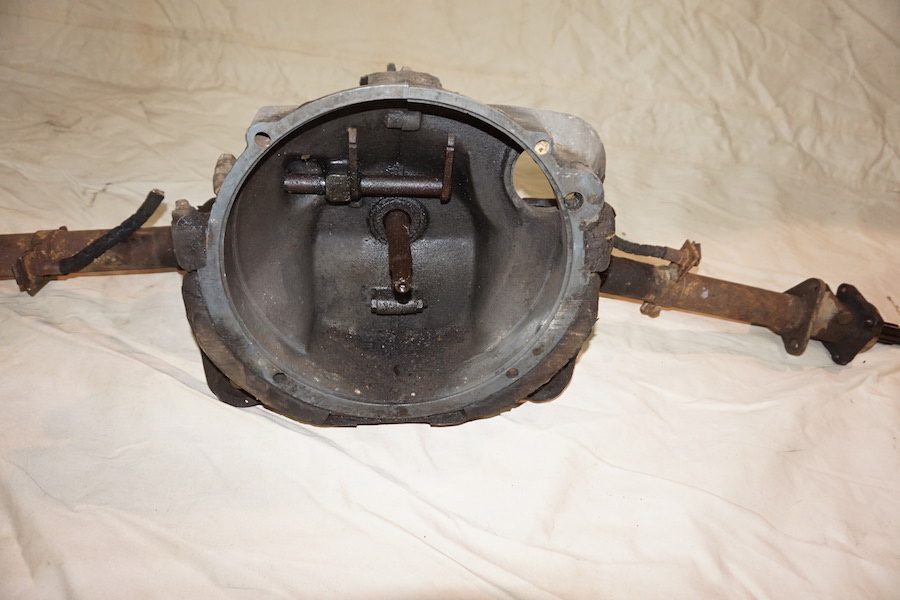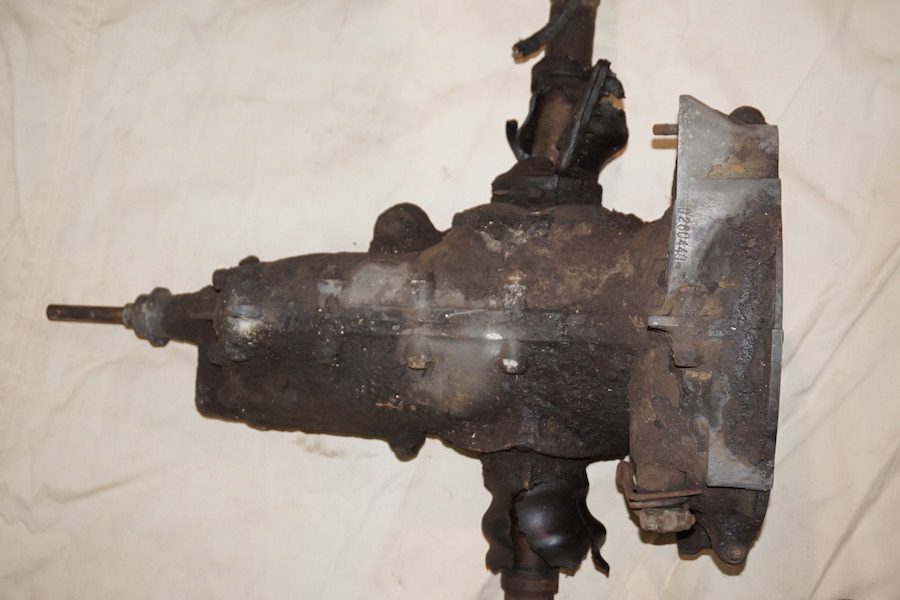 May have been in the Glockler, but the period photos show a breather or dip stick at the rear of the transaxle. The one that came with the parts does not have a hole for this.