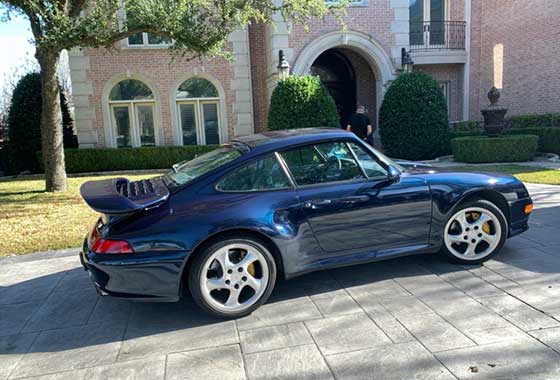 I sold Rapley Classic Cars my 1997 Porsche 993 Turbo S recently. I've been talking to them for years and when the time came to sell, I was glad to hear from them. They were easy to do business with. I got the price I wanted. A good experience all over.
Gene Martin, TX.
Porsche enthusiast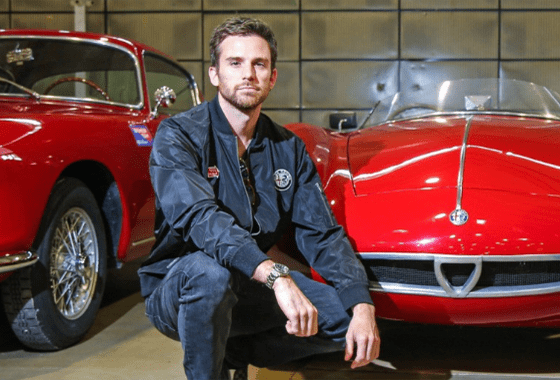 I bought a few important Italian classics from Dan. Even sold him a couple. I've always found him to be forthright and easy to deal with.
Guy Berryman
Bass guitarist Coldplay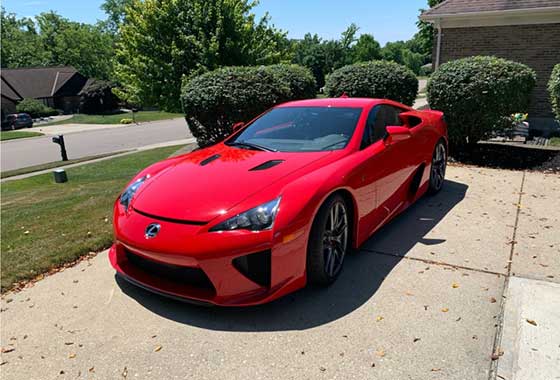 We went back and forth a little and in the end settled on a price I was happy with. The money transferred quickly and in a few days a truck arrived to pick up the car. It worked out well. I'd have no problem recommending them to others.
Ken Hover, OH
Lexus LFA owner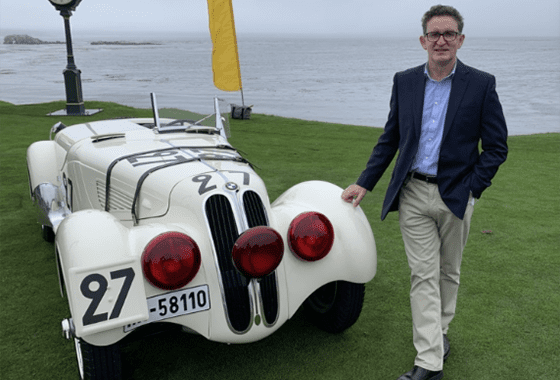 2022. Pebble Beach. Daniel Rapley with the long-lost BMW 328 LeMans race car. Discovered by Rapley Classic Cars hiding in a lock up in Ridgefield, Connecticut.
Dan and the guys at Rapley Classic Cars handled the authentication and sale of my 1937 BMW 328 factory race car. From start to finish they did an outstanding job. I wouldn't hesitate to use them again.
Jeff McAllister, CT, USA. Former owner of the long missing 1938 BMW LeMans race car.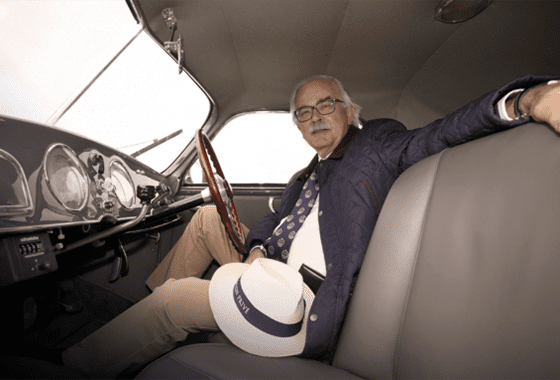 "Over the years, as Daniel and I have done business, I have gained complete trust and confidence in him. Never any disappointment. He has a very good feel for the more special, even one-off, cars."
Dr. Raoul E. San Giorgi
Renowned Enthusiast, Early Alfa Romero Expert, Concours Judge
(Pebble Beach Judge since 2003)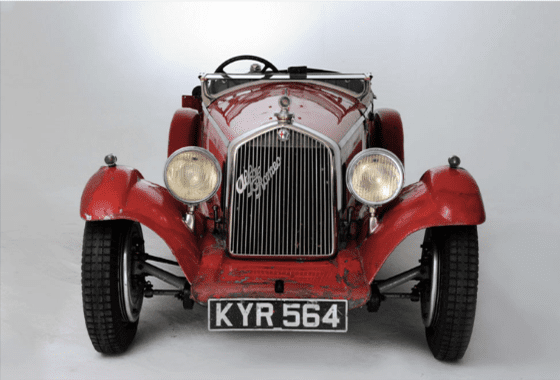 Not long ago, I entrusted Daniel Rapley to sell the 1929 Alfa Romeo 6C 1750SS that I had owned for 50 years.  I had enjoyed driving and working the car for all those years but, the time in life had come to reluctantly pass the car on to a new owner.  Daniel did a fine job of marketing the car and, once sold, handled all aspects of collecting the car and shipping it to the new owner in another country.  He handled the transaction in a transparent and professional manner and I can highly recommend the use of his services.
Art Wennerstrom, NV. USA.
RAPLEY CLASSIC CARS
Specializing in the Rare and Desirable
500 Federal Road
Brookfield. CT 06804
Daniel@RapleyClassicCars.com
Signup For Our Newsletter