Releasing Them Back Into the Wild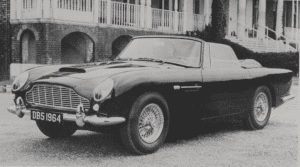 A customer called the other day. He had news. He said, "It's time to sell the Aston."
The car is a DB5 Convertible and the first question that came to my mind was this: Why would you want to sell it? It's a great car. You've owned it for decades. Why now?
His answer was not unexpected or even unusual.
We really don't use it anymore. It might sound strange but it's become so valuable that I hesitate to drive it. So the car sits and the more it sits, the more things need fixing. It's not been an easy decision but it's time …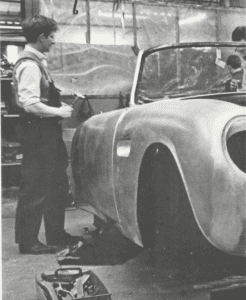 The car was built by Aston Martin in February of 1964. It was built for the New York Auto show and appeared on the Aston stand. Left hand drive, convertible with air conditioning. It was fully optioned, as many show cars are. It was sold to a member of the public and in the 1970's was found parked in a barn by a man in Massachusetts. Thru a rather unusual series of events that man would later become the chairman of Aston Martin and the father of my client.
It's not unusual to find that a car to either no longer fit the collection or no longer fits into life quite the way it used to.
We are excited to have this special Aston in hand. It has needs, which we are spending time and money on. Before long it will be ready.
Sometimes releasing them back into the wild makes the most sense.