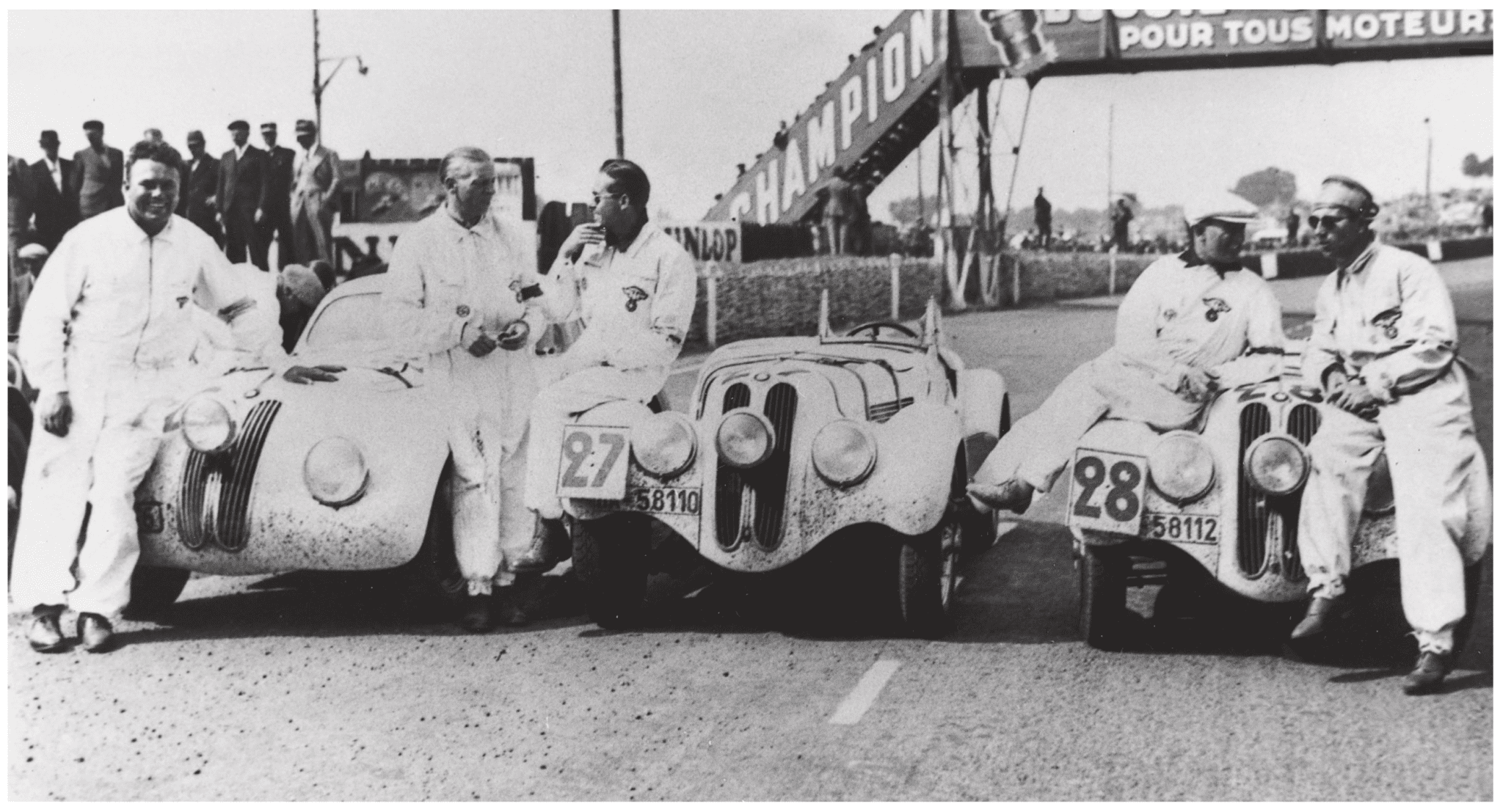 August 28th, 2017.  Connecticut. A representative from BMW Classic (Klaus Kutscher) had flown in from Munich and was carefully inspecting a 1939 BMW 328 roadster. An owner and a small cluster of men paced the floor like expectant fathers at a maternity ward. Each, on occasion, looked over at the BMW representative to see if anything could be read on his face. Stone-faced! Mr. Kutscher was giving nothing away until the inspection was over and he was convinced one way or the other. Several hours later the word is in…
1939 Mille Miglia and LeMans.  BMW wins!
March, 1939. The Mille Miglia, typically run in Italy, was run in North Africa. BMW was determined, German prestige was on the line. The three BMW 328's came home 1st, 2nd and 3rd in the 2 litre class. One coupe (bodied by Touring) and two light weight roadsters.
Three months later in June the same three BMW 328's were entered in the 24hours of Le Mans, the most prestigious race event of the year. They were numbered 26, 27 and 28 (see photo above). Again they trounced the competition finishing 1st, 2nd and 3rd  in the 2 litre class. Three months later, on Sept 3rd, War was declared and these three great cars disappeared from the pages of history. Car 27 did not reappear.
The million dollar mystery: What happened to car 27?
Seventy years later car 26 (BMW 328 Touring coupe) is in the BMW museum collection. Car 28 was owned, in the 1960's, by Denis Jenkinson (automotive royalty) restored in the 2000's and has been seen at the most fashionable motoring events, including runs in the modern Mille Miglia. Today it resides in a prominent collection in the USA.
Car 27 is still missing.  Many believe she was lost in the destruction of WWII.  This car is worth millions and surely if she still existed someone would have found her by now… She was probably destroyed in the war. A small core of BMW faithful believe something different.
Discovered – hiding in broad daylight!
In 2017 Tim Fagan, working with Daniel Rapley, uncovered a BMW 328 in Ridgefield, Connecticut with various pre-war racing modifications. The owner believed it to be the missing 1939 Le Mans car. The BMW museum in Munich was contacted. Photos were sent and the Museum agreed to send an expert to evaluate the car.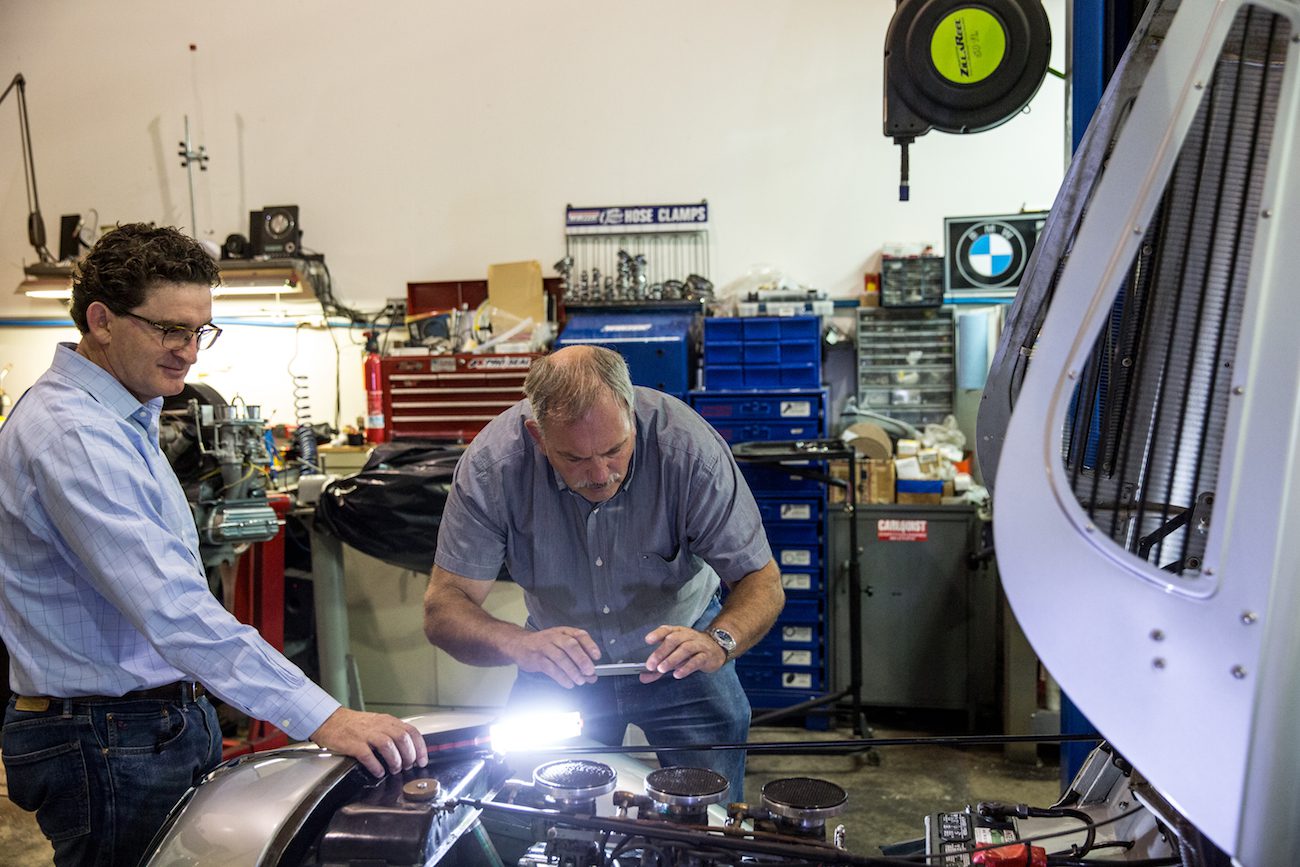 Klaus Kutscher (BMW Classic Services) and Daniel Rapley
The inspection started at 7:00 am. With Klaus Kutscher (BMW Classic Services, Munich) carefully going thru the car. Several hours later, Mr. Kutscher gave the nod. The missing 1939 Le Mans BMW (car 27) has been found.
A convincing disguise. 
It is uncertain how or when she arrived in the USA but she's been hiding in broad day light for several decades! She had been restored back to a road car configuration, possibly in the 1950's. All external visual indicators of Mille Miglia and Le Mans history were hidden. The hole for the le Mans gas filler and the special racing vents in the bodywork were still there but covered over. This car had been running in vintage race events since the 1990's hiding in the disguise of a 328 streetcar – all the while a factory Mille Miglia, LeMans race car lurked.
Chassis 85335.  Car #27 BMW's missing Mille Miglia, Le Mans race car.
Disguised as a street car. A wolfe in sheep's clothing.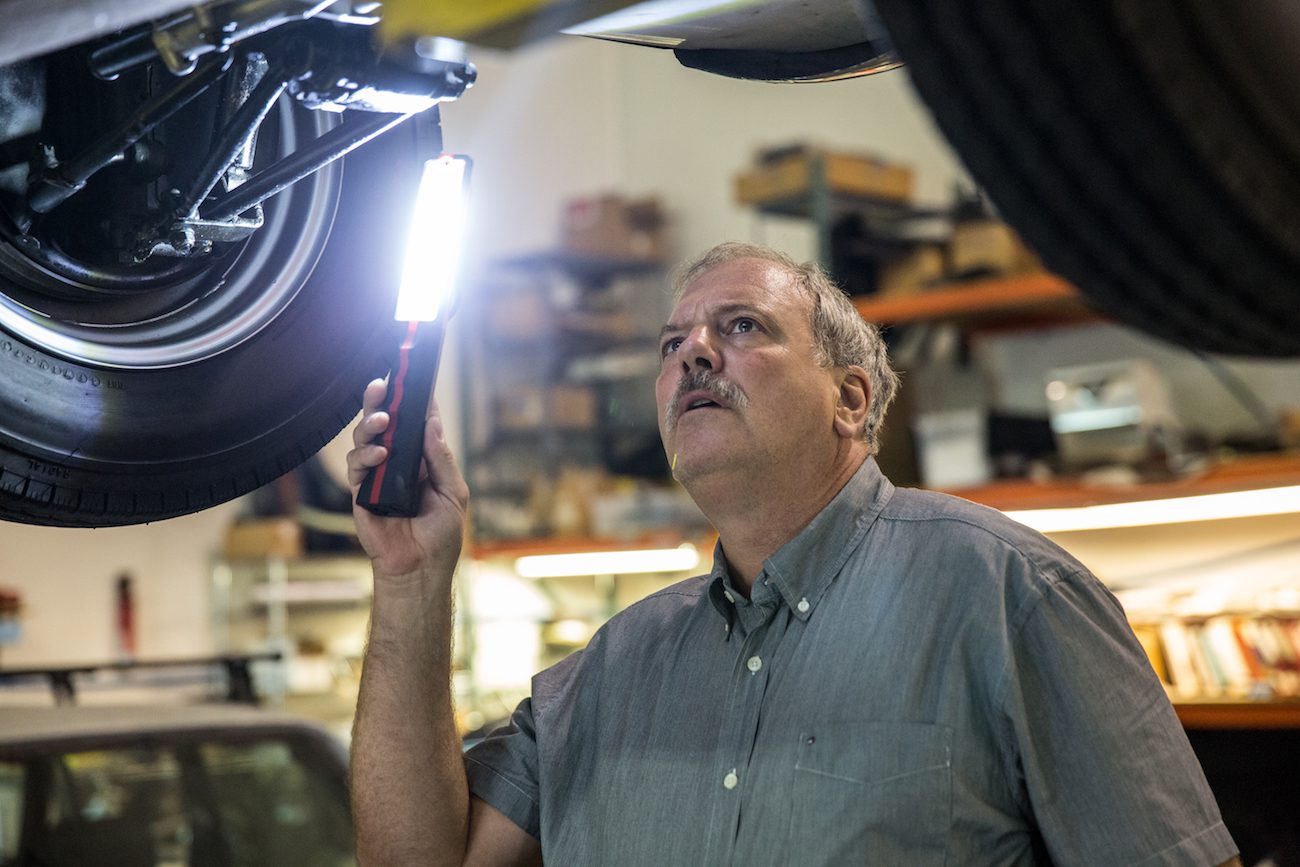 Klaus Kutscher
 BMW Group Classic Services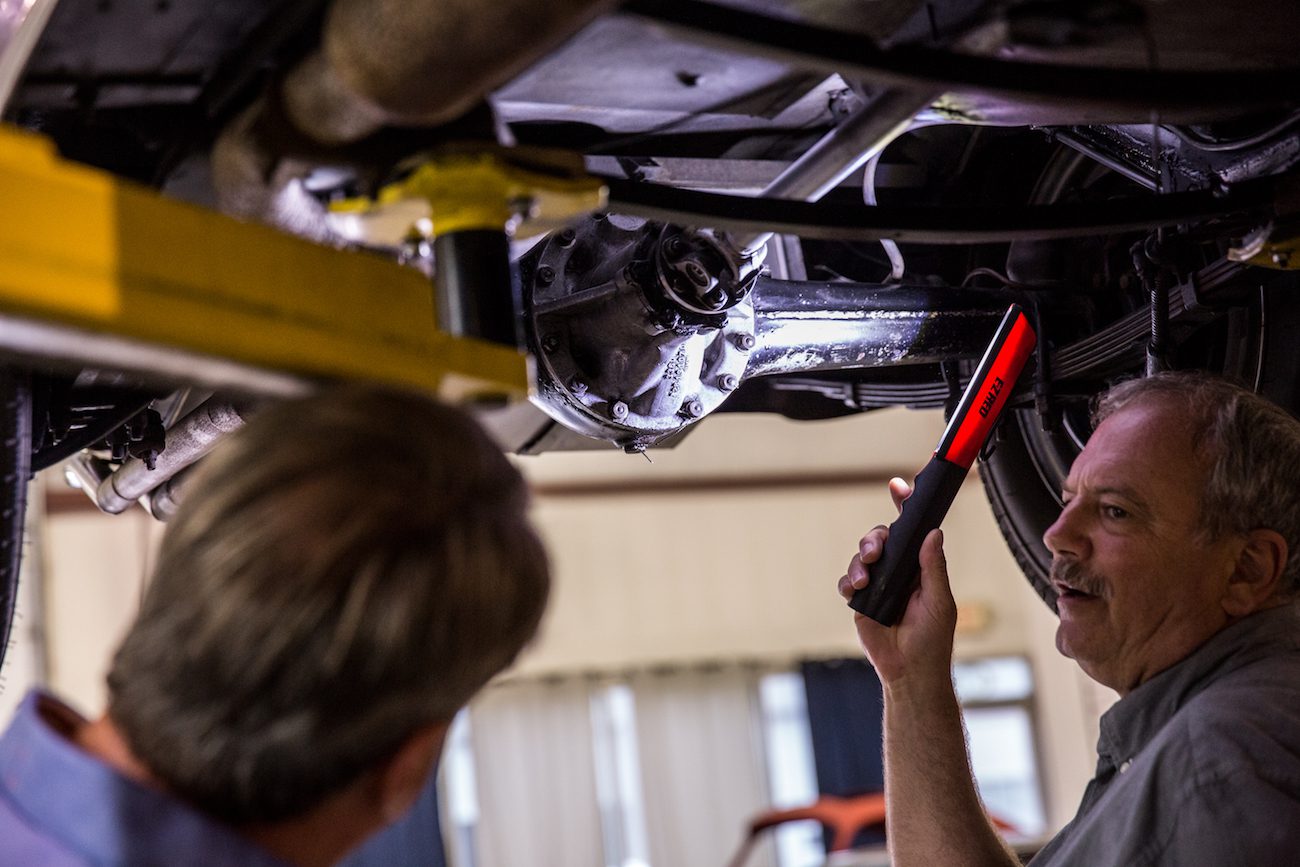 She's hiding something underneath.
Light weight competition rear axle, brakes and running gear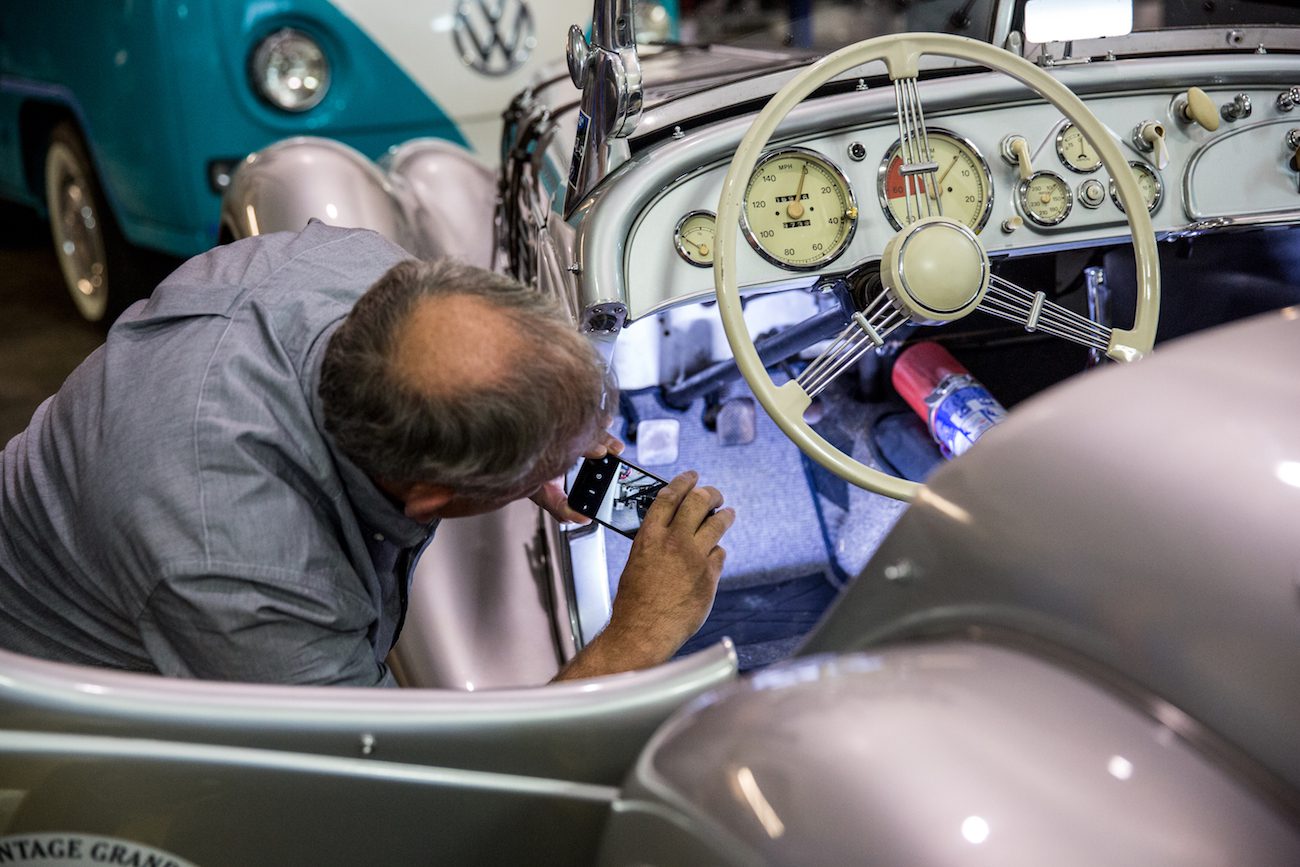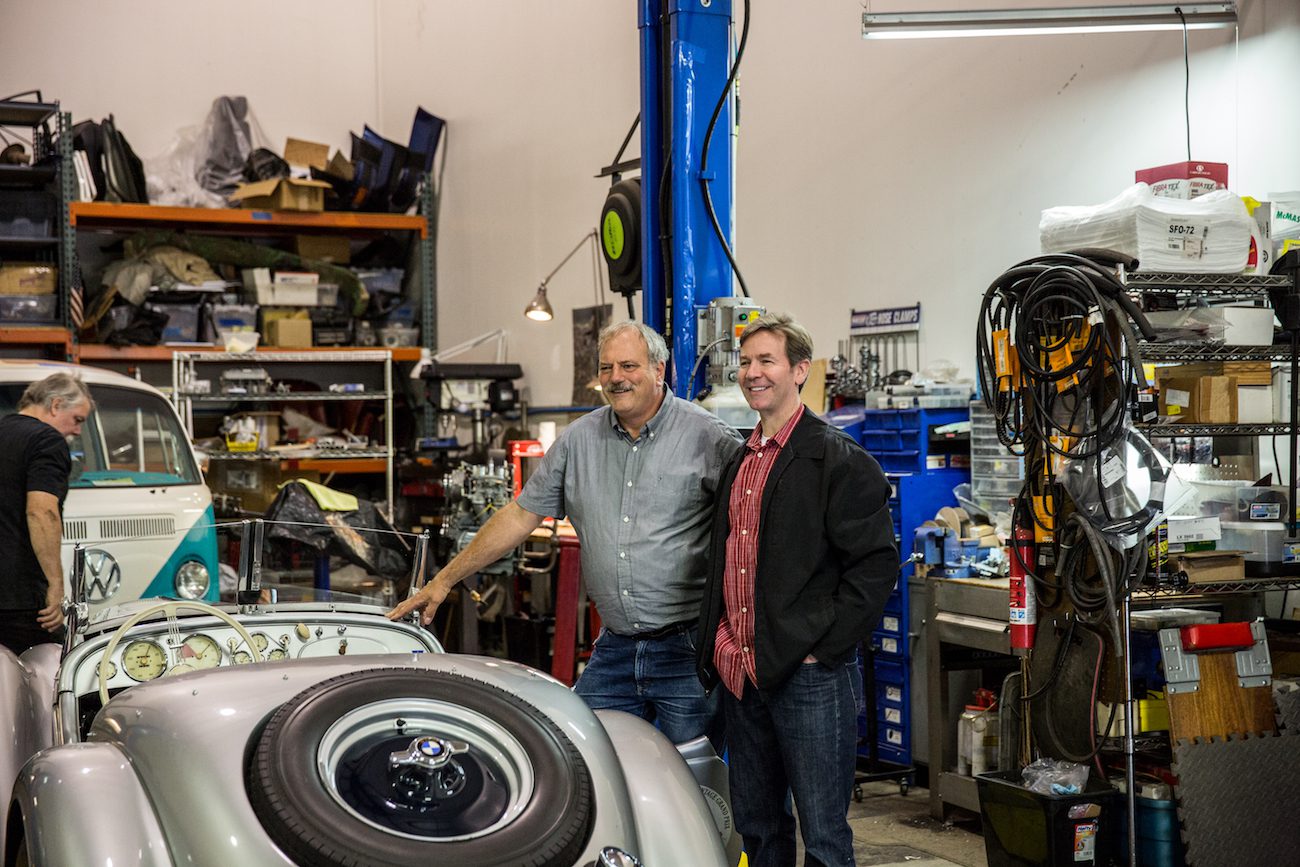 Mr. Kutscher from BMW and Tim Fagan.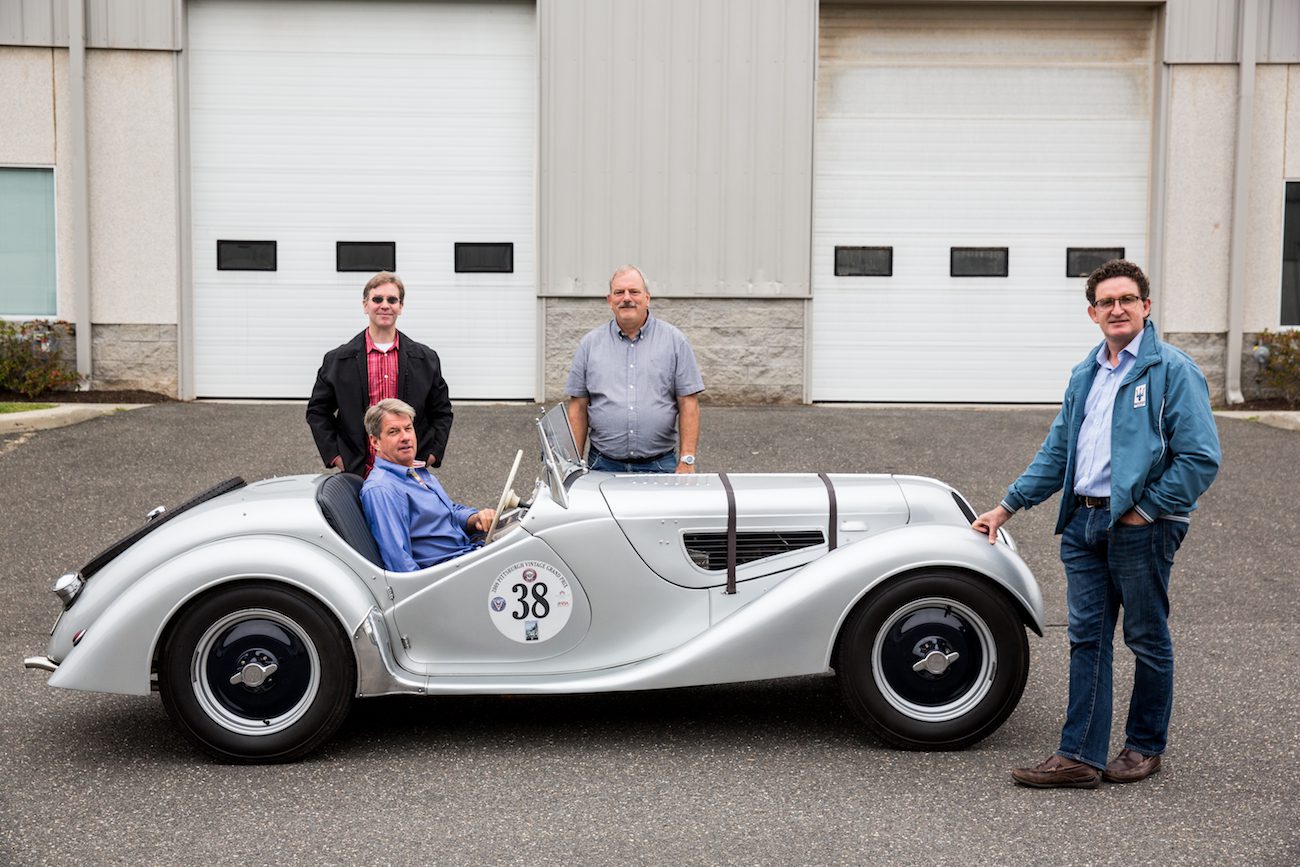 Tim Fagan, Jeff McAllister, Klaus Kutscher, Daniel Rapley  
The smiles tell the story
What's next?  The missing BMW Le Mans car has been sold to a prominent USA collector and will be restored back to Le Mans configuration. Keep an eye open in for her at the Mille, Pebble Beach and Villa d'Este. More to come…
Photography by