The Austin Healey 100 is a sports car that was produced from 1953-1956. The car was called a "100" because of its ability to reach 100 mph (although the top speed was 106 according to The Motor magazine)! 14,634 Austin Healey 100's were produced for the entire production run, not a small number by any means. Being a 1954 model, this Austin Healey is a BN1 which means it came with a 90 horsepower inline four cylinder motor and a three speed gearbox with overdrive as a standard option. The BN1 generation was able to accelerate from 0-60 mph in 11.2 seconds,  slow by today's standards but quick back then.
Check it out here: https://losangeles.craigslist.org/lac/cto/d/livermore-austin-healey-barn-find/6908173429.html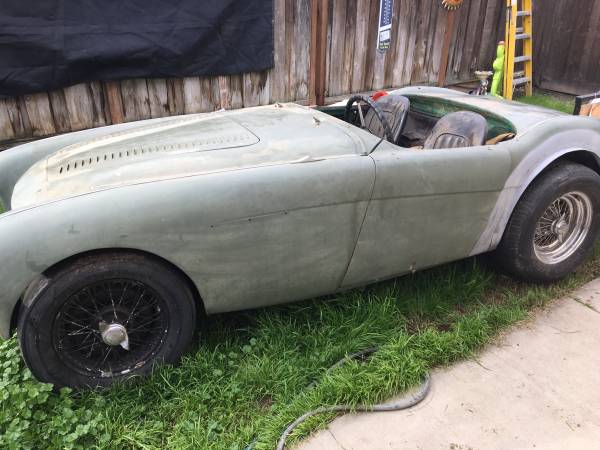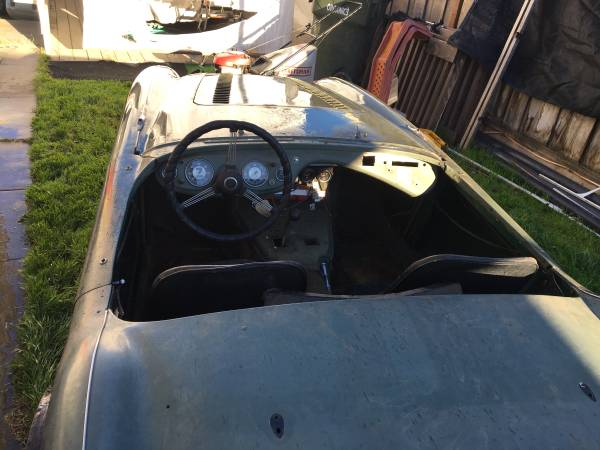 This particular car is an interesting case, as it actually has a Chevy small block V8 and four speed transmission, instead of the Austin Healey motor and transmission. That certainly makes this car somewhat of a hot rod project, rather than your normal barn find. The seller claims no rust is present, and that they have all the parts necessary to carry out the restoration. This could be a very cool restomod build if someone were willing to take it on!