This 1994 Delta Integrale Evo II is the last and most powerful first generation Delta Integrale. Produced from 1979 to 1994, the Lancia Delta Integrale Evo II is a four wheel drive hatchback with a 2.0 Liter turbo inline four cylinder engine, producing 215 horsepower in "Evo II" trim. These cars were fast in their day running from 0-60 in a claimed 5.7 seconds (and would even be considered quick by todays standards). The Evo II specification included a new Garrett turbocharger, updated interior trim, some exterior updates to improve air flow as well as aesthetics, improved sound insulation, and many updates to the engine control unit (including knock control, automatic idle control, and timed sequential multipoint injection). Lancia Delta Integrale's are well known for their successful rally campaigning, winning the World Rally Championships six times from 1987-1992.
Check it out here: https://sfbay.craigslist.org/pen/ctd/d/san-carlos-1994-lancia-delta-integrale/6834480674.html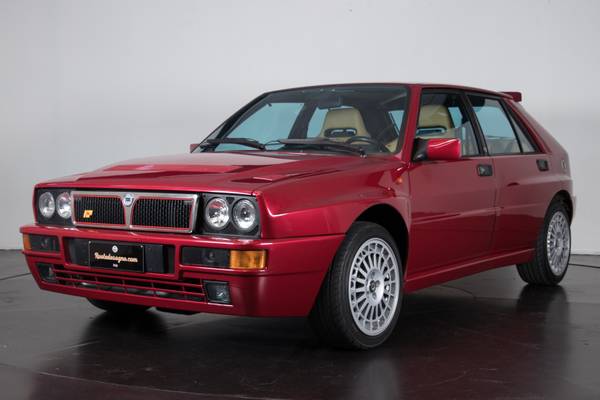 This particular Integrale was a special edition "Dealer Collection" car, which were only available to be purchased by Lancia Dealerships. There were only 173 "Dealer Collection" cars produced, making this one of the rarest Integrale's available. All of these special edition cars came with Bergundy paint and beige full leather interiors (versus the cloth interiors found in many Evo II models). The "Dealer Collection" cars also came with push button start.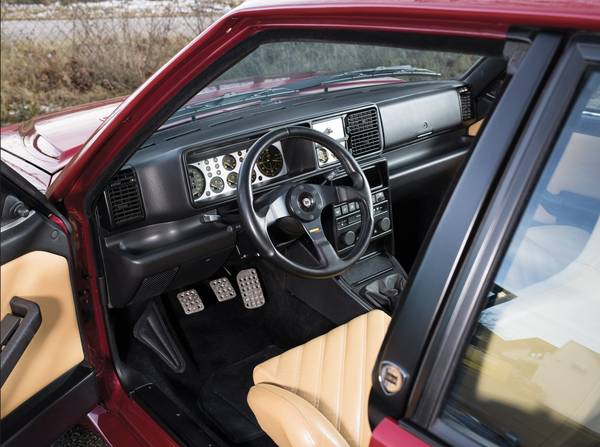 "Dealer Collection" Delta Integrale's command significantly higher prices than standard Evo II cars. A recent RM Sotheby's auction featured on of these very cars selling for €161,000. So scoop them up while you still can!