The Lotus Elite is an interesting and odd piece of Lotus history. There were two versions of the Elite, the first version produced from 1957-1963 is often thought of as one of the best British road cars ever made. The second version ( of which this is one) was produced from 1974-1982 was something of a disappointment. The entire production run of series 2 Elite's was only 2400 cars, making these quite rare.
This Barn Find turned up on Facebook Market place for $4,500. Location stated to be Philadelphia, PA. The listing can be seen here.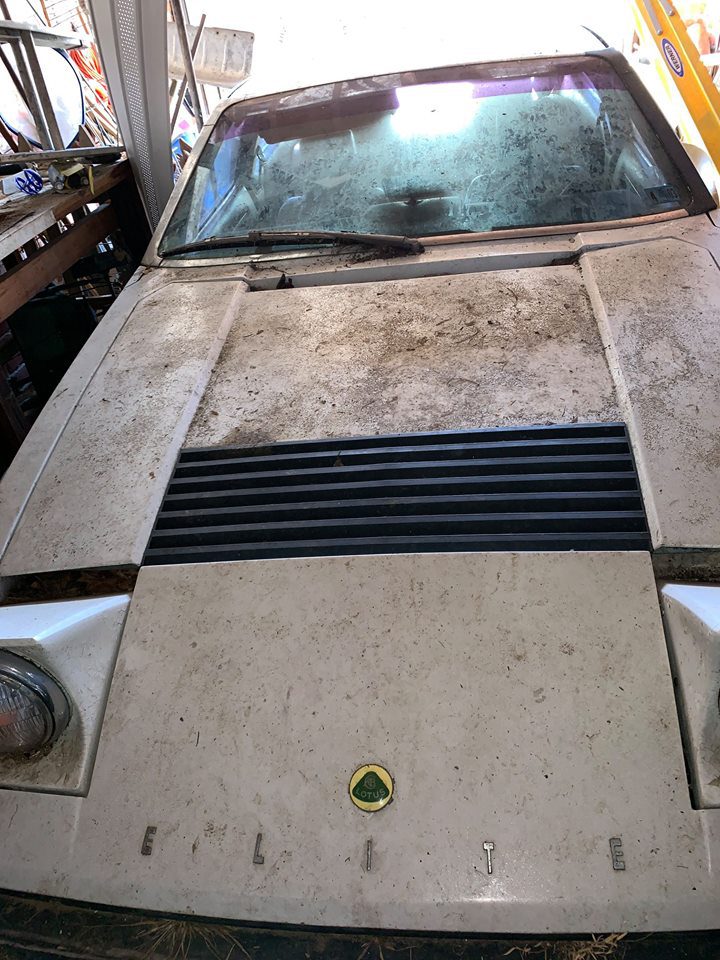 These quirky looking, shooting brake style cars had a front-engine rear wheel drive layout. They were powered by a two liter four cylinder motor putting out a respectable 155 horsepower, and weighed from 2400-2600 pounds. Back in 1974, the Lotus Elite was the most expensive four cylinder car ever produced!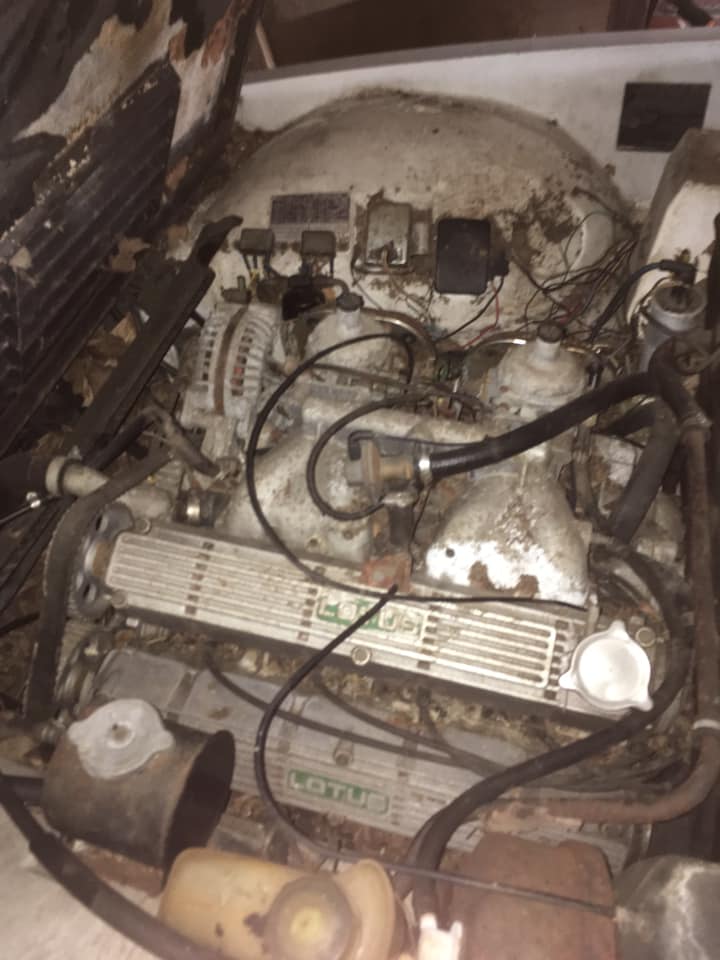 There were four trim levels available, and this is a "502" trim level meaning it came with factory air conditioning. The other trim levels added power steering, or power steering and an automatic transmission. This particular example is said to have been running when it was parked 15 years ago, and is a complete car. Having said that, the condition of this car makes it nothing more than a major restoration candidate, if that. Nonetheless it's cool to come across these barn finds every now and again.