The Monteverdi 375/4 Sedan is extremely long, low, and sleek. With only around 30 produced (nobody knows the true number) this is an extremely rare vehicle. The original Monteverdi 375 was a two door coupe, but this version was stretched and reworked to add usable rear passenger space, as well as a more luxurious look and feel. These cars were popular among the mega wealthy, even more so in the middle east. The Monteverdi 375/4 came equipped with a Chrysler 440 cubic inch motor, producing 375 horsepower.
This, rather stunning sedan, is coming for sale at RM's Essen auction  on April 11/12, 2019 with an estimate of: €200.000 – €240.000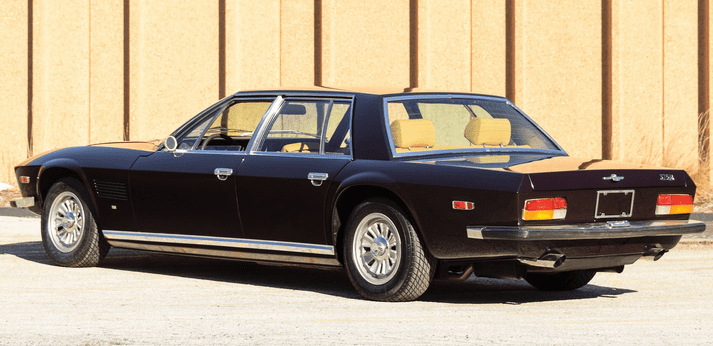 The story of Peter Moneverdi himself is interesting too. He started designing cars from the young age of 16, competing in some junior racing series' and eventually making his way to Forumula One. He had a near-fatal crash in his first race and retired from Formula One immediately. His car business evolved through the importation of Ferrari's into Switzerland. After having some issues with Enzo Ferrari, he decided to co-design and build his own car with Pietro Frua, the Monteverdi 375.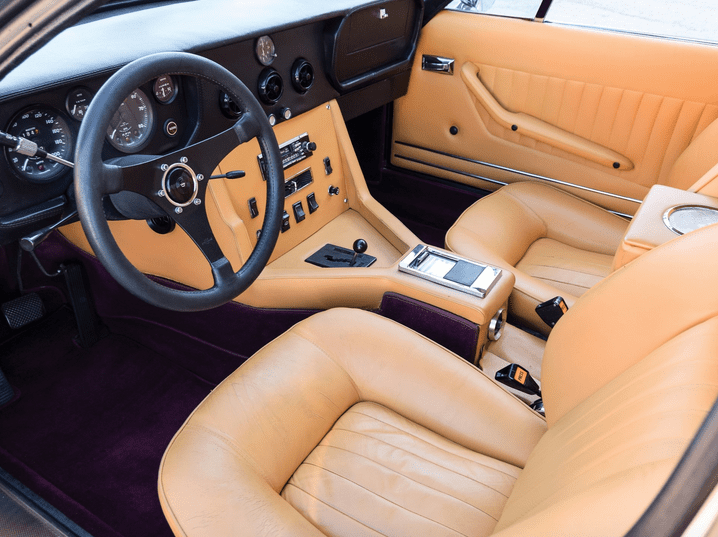 This particular car, Chassis no. 3007, is a very original early car. These cars were essentially made to order, so the interior (and exterior) options varied quite significantly; some were even ordered with partitions between the front and rear. This car is also equipped with cruise control, A/C, and power steering, and the Sony screen seen in this car was also a factory option! This example has been refreshed, but not restored, and is in seemingly impressive condition. Although we're not sure if the Purple carpets are original, assuming they are, this is a sweet period-color combination.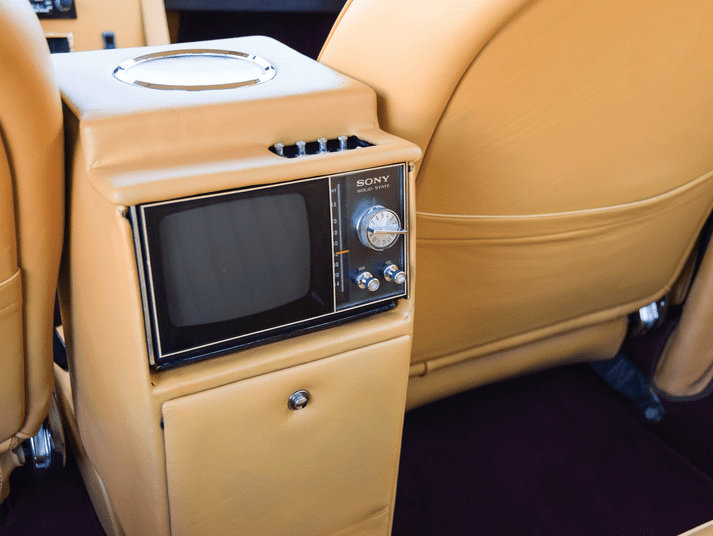 So if it came down to it, which extremely long and low sedan would you go for, the Aston Martin Lagonda, or this Monteverdi?