This 1967 Ghia 450SS convertible is just one of 57 built (37 of which still survive). It is an unusual Italian-American collaboration. In the light charcoal metallic color that this car is finished in, it looks not only very pretty but also somewhat sinister. It straddles the line of sexy and cool.
Check it out here: https://rmsothebys.com/en/auctions/es19/essen/lots/r0171-1967-ghia-450-ss-convertible/756253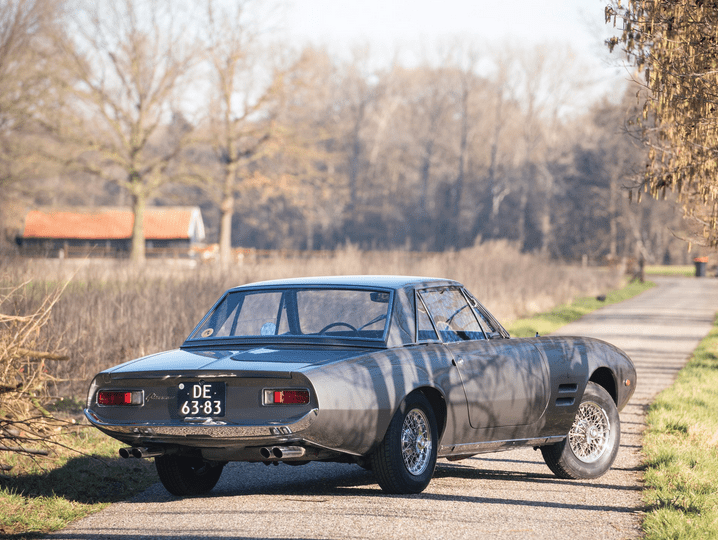 Carrozzeria Ghia SpA is an Italian coach builder, who started out building aluminum bodied cars for Alfa Romeo, Fiat, and Lancia. Between 1953 and 1963, Ghia designed cars for Ferrari, Ford, Volkswagen, Volvo, and Chrysler, the most well known probably being the Karmann Ghia. The Ghia 450 SS was born out of the relationship Ghia had with Chrysler (along with some convincing from Burt Sugarman, a Hollywood producer). Based on the Fiat 2300, the Ghia 450SS came with a running gear from the Plymouth Barracuda Formula S; a 4.5 liter V8 producing 235 horsepower and 285–lbs ft of torque.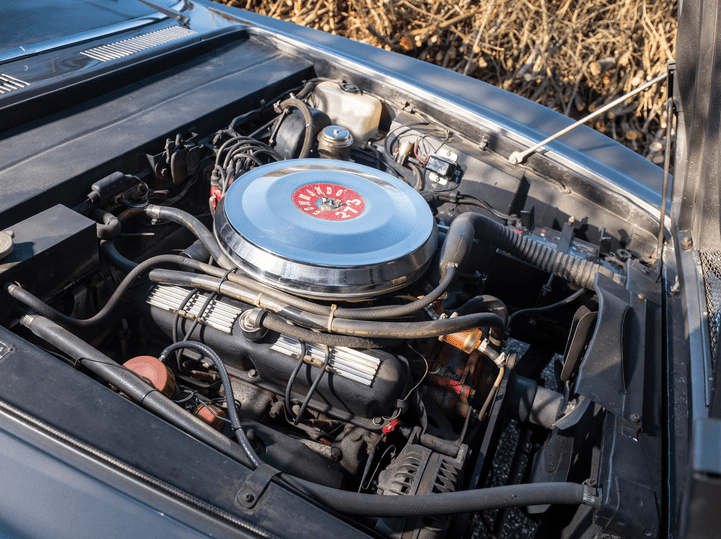 The Ghia 450SS was a sales failure, despite having its own one-off dealership in Beverly Hills. Much of the low sales numbers could be attributed to its $11,800 base price (this example was around $13,000, the optional hardtop was a $600 option), putting it in the same price range as a Ferrari 275 GTB, Aston Martin DB6 or Lamborghini 350GT.
This particular Ghia is in great shape, and has been well used by its owner of 30 years. It comes with an automatic transmission, power brakes, power steering, and heat. It also oozes cool, and is one of the few Italian-American collaborations to come out of this era.
Coming for sale at RM Sotheby's Essen auction with an estimated $110,000-150,000, this Ghia is a great opportunity to own a unique and rare piece of motoring history.