The Lancia Flaminia was Lancia's replacement for the Aurelia. Produced through 1970, the Flaminia came in a full range of body styles from four door sedan, to sporty convertible to limousine. The coachbuilt Zagato bodied cars are the rarest and most sought after and the covered headlight, series 1, cars are the most sought after of the Zagatos. The best of the best. The GT Sport made about 120 horsepower from its 2.5 liter V6, driving the rear wheels through Lancia's silky smooth four speed manual transmission. Only 99 cars were ever made with covered headlamps. Being a Zagato bodied car, there are many signature design cues present like the central hood scoop and the double bubble roof.
Check it out here: https://www.hemmings.com/classifieds/dealer/lancia/flaminia/2235824.html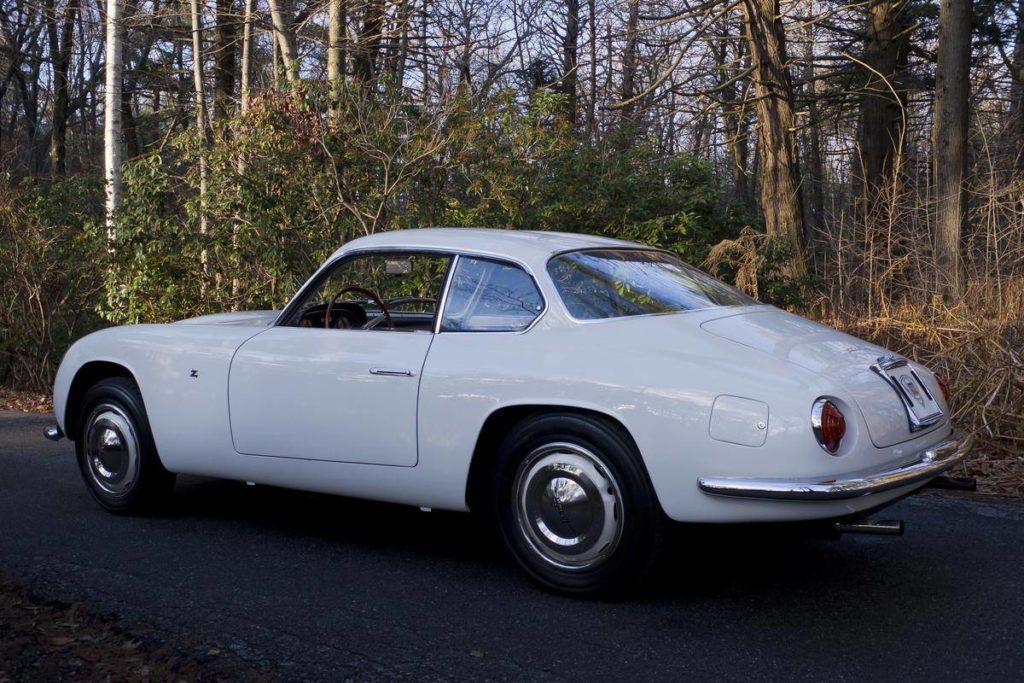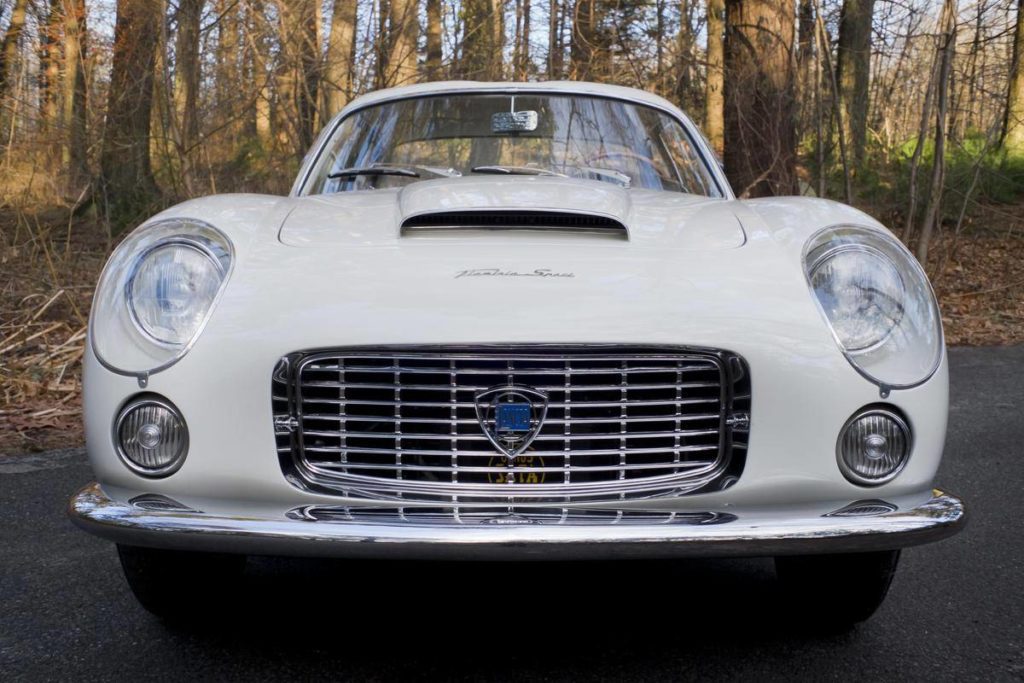 There it is!  The holy grail of Flaminia's. The covered headlight Series 1 Zagato.  If you were to only have one sports car in your garage this would be a great choice. A treat to drive and welcomed just about everywhere.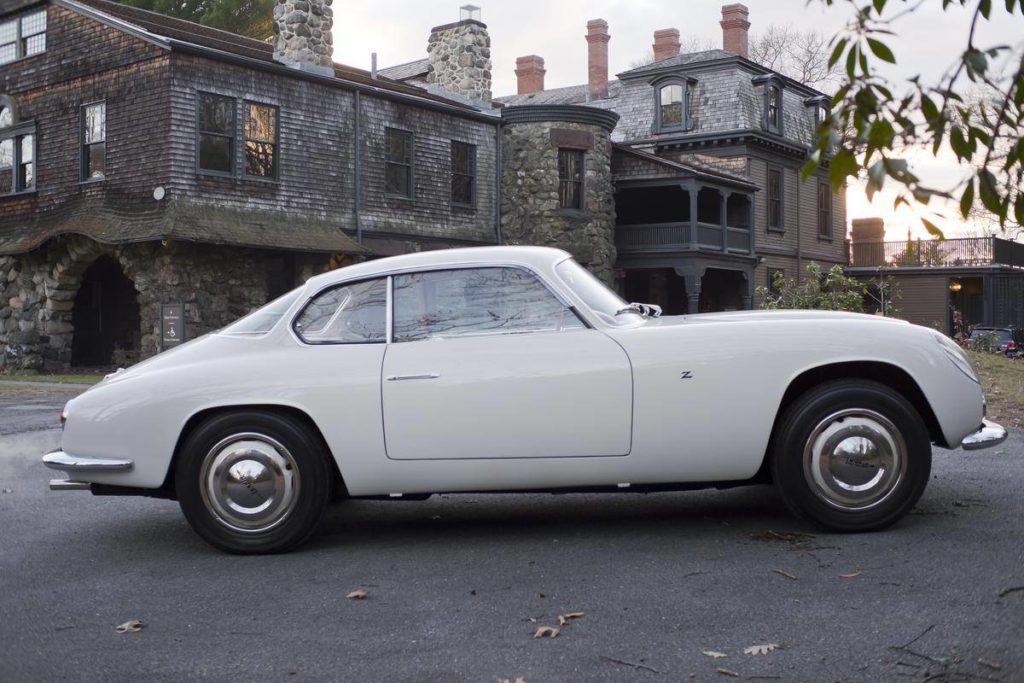 This particular car, Chassis Number – 824.00-1061,  had the same owner for 35 years. It has been painstakingly restored to the tune of 6000 hours. Nothing on the car was left untouched, and it is a stunning example available for sale today in Massachusetts. It has a classic white over red color combination, and the covered headlights are a delightful subtle design touch. At $795,000, this is not a cheap car  but elegance, speed and rarity never are.
Check it out here: https://www.hemmings.com/classifieds/dealer/lancia/flaminia/2235824.html