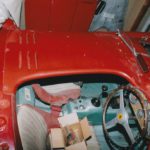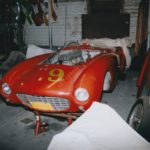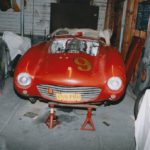 In the early 1970's Ian Gunn wanted a Grand Prix Bugatti. Ian's wife, Freda, said to him that "perhaps, by next Christmas, there'll be a blue car parked in the Garage". Blue is the standard color for French racing cars, Bugatti in particular. How could you not love a woman like that!
A quick review of Christie's auction sales through the early 1970's shows that a Type 35 Bugatti (the GP Bugatti to have) ranged in price from a low of $26,000 up to $88,000. Ian had $10,000 available. A GP Bugatti was out of the question, so he had to satisfy himself with an old Ferrari. He purchased, from Joel Finn, a 1957 Ferrari 375 MM chassis number 0382AM.
The Ferrari Ian purchased was in old, unrestored, original condition. Ian raced it a couple of times in vintage events. Somewhere around 1973/74 one of the brake drums developed a crack and the car was sidelined. It remained in his barn, up on blocks from then on.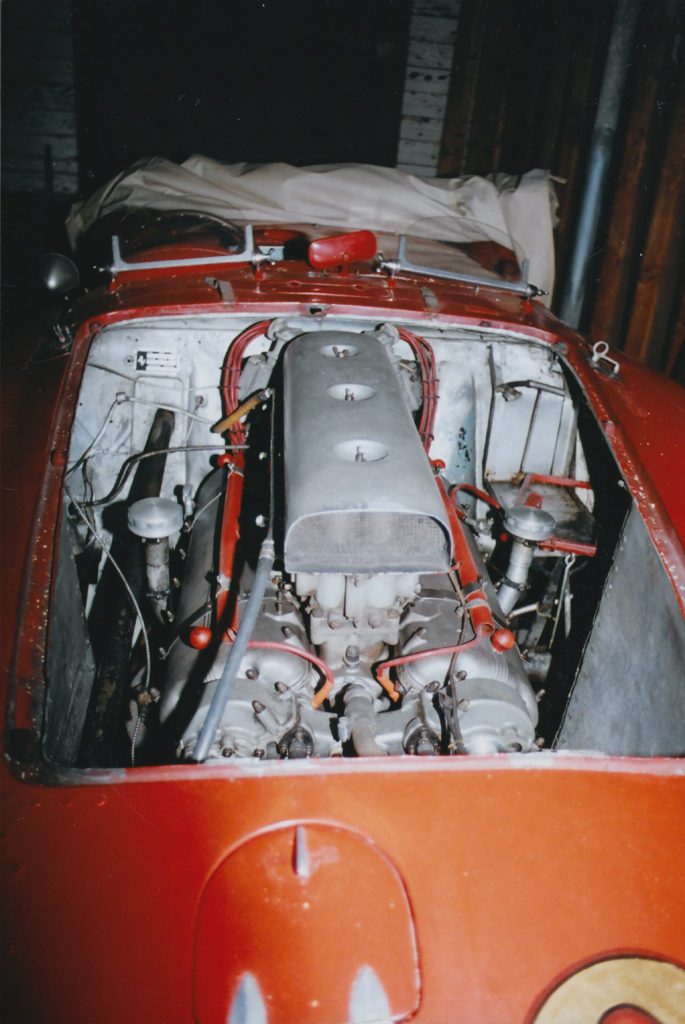 The 375MM came equipped with a 4.5 liter 12 cylinder motor producing 340 horsepower, with the chassis heavily based on the 340MM. This engine was actually shared with the factory Formula One cars of the period, although in the 375 they were slightly larger (4533 cc vs. 4494cc). Weighing in at a little under 2000 pounds, these cars had a favorable power to weight ratio, and as a result broke the lap record at Le Sarthe in 1953, before retiring from the race due to clutch failure. One of these cars was also clocked doing 172MPH at the El Mirage dry lake in 1954! There were only 16 of these factory race-ready cars built, 15 of which were intended for endurance-type racing, and one ordered as a road car (by a lady, and it was yellow!). In 1953 these cars were the Ferrari factory race cars, but in late 1953 and into 1954, they became available for privateer racing drivers to purchase. The demise of these cars, or rather their engines, came when the smaller, lighter four and six cylinder motors replaced them, driving these large, heavy engines into an early retirement.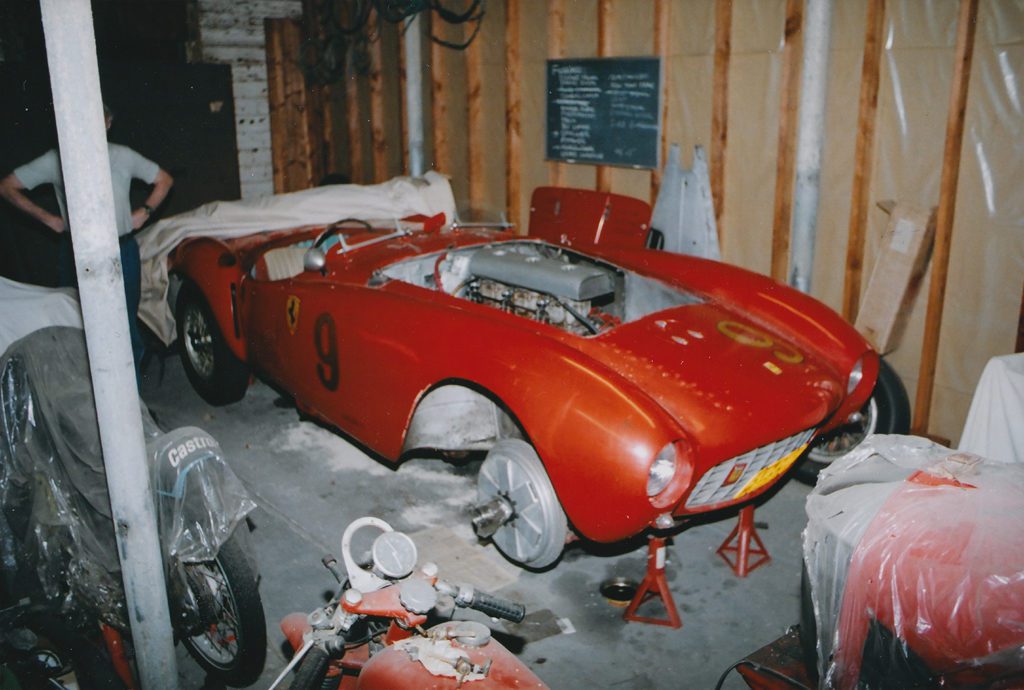 In the early 2000's I called Ian Gunn because he had a pair of Maserati A6G/2000 projects. Neither were for sale, but I was restoring a prewar 6C Alfa. Ian had one (in pieces). That's about all it took to become friends. On my first or second visit over to his house he asked me if I'd like to see his Ferrari. Sure!
Ian and I walked into another section of the barn. He uncovered his magnificent, unrestored, Ferrari. It was overwhelming; a bit like turning around and discovering that you are in the presence of a movie star or a stunning beauty you've always admired. The car had huge presence.
The history of these cars is quite interesting (as is the case with many older Ferrari's). There was a lot of switching around of cars. Sometimes at the track, if the car that was entered to race developed a problem, another car might be substituted with the chassis plates swapped so the paperwork matched.  Often this happened at the factory. Car chassis numbers were re-stamped for a variety of reasons. This has made tracking down the histories of specific chassis numbers difficult.
The 375MM that Ian Gunn raced and owned has quite a colorful history. Figuring out which serial number 375MM he had was no small task. After some research, and clever processes of elimination, Michael Sheehan wrote up an article for Cavallino explaining that the Ian Gunn car was actually Serial no. 0374 AM when it left the factory. That car was renumbered at the factory not once, but twice, first to Serial no. 0362 AM, and then again to Serial no. 0382 AM. It is the only example left that is in unrestored condition! Throughout the years it has been shown at the most prestigious car shows across the country. Most recently shown at Classic Sports Sunday at Mar-a-Lago by Andreas Mohringer.
http://www.barchetta.cc/english/All.Ferraris/Detail/0382AM.375MM.htm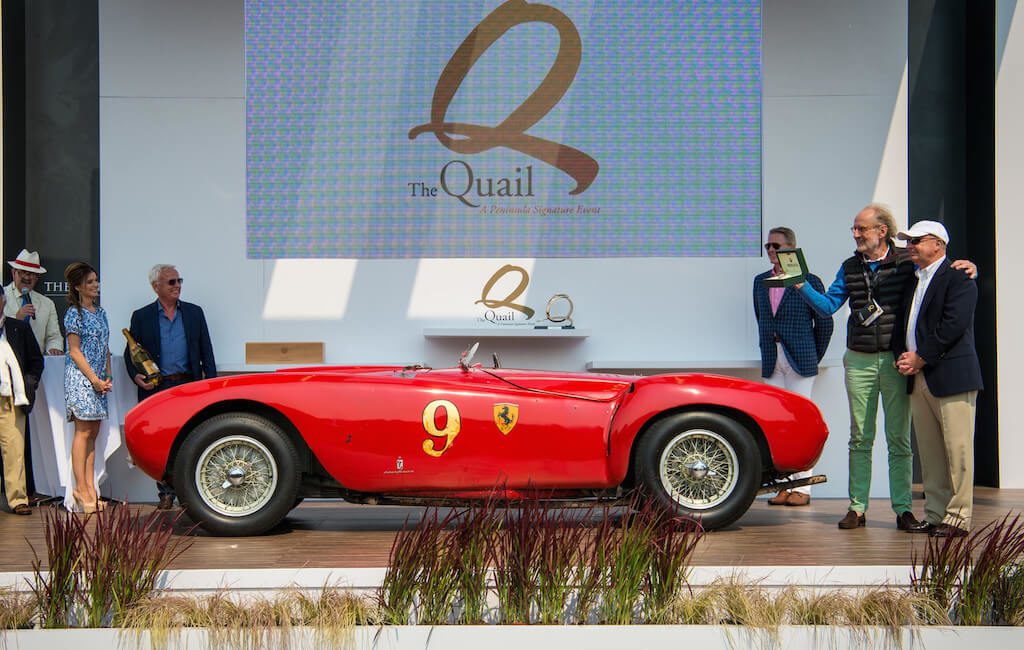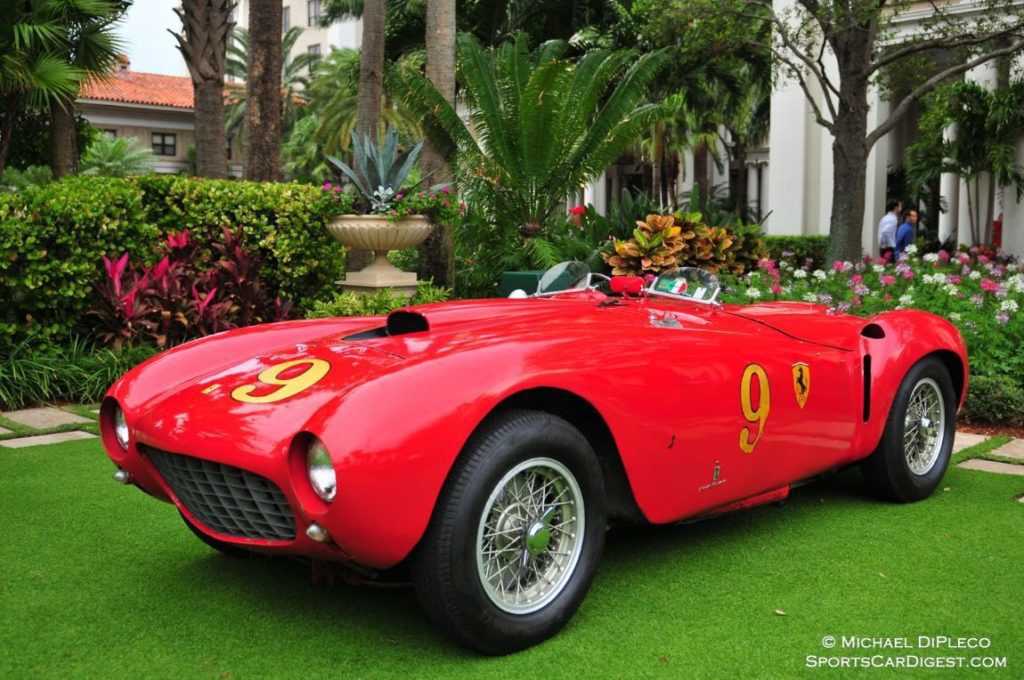 A stunning piece of automotive Royalty.