This 1932 Lancia Artena Spider series 1 is a right hand drive model, Vin Number: 28-1773, with coachwork by Brianza. It is also believed to be the only example that exists built by Brianza. It is a barn find that was stored for 50 years. This vehicle was purchased new in France, with all the original documentation to go along with it! The ad states that the car has been meticulously gone over so that it is road worthy, but none of the work touched the original patina. Series 1 Lancia Artena's came equipped with a V4 engine, producing just 55 horsepower. Standard cars weighed in at around 2900 pounds, but we assume this one is a bit lighter.
Check it out here on Hemmings: https://www.hemmings.com/classifieds/cars-for-sale/lancia/unspecified/2250184.html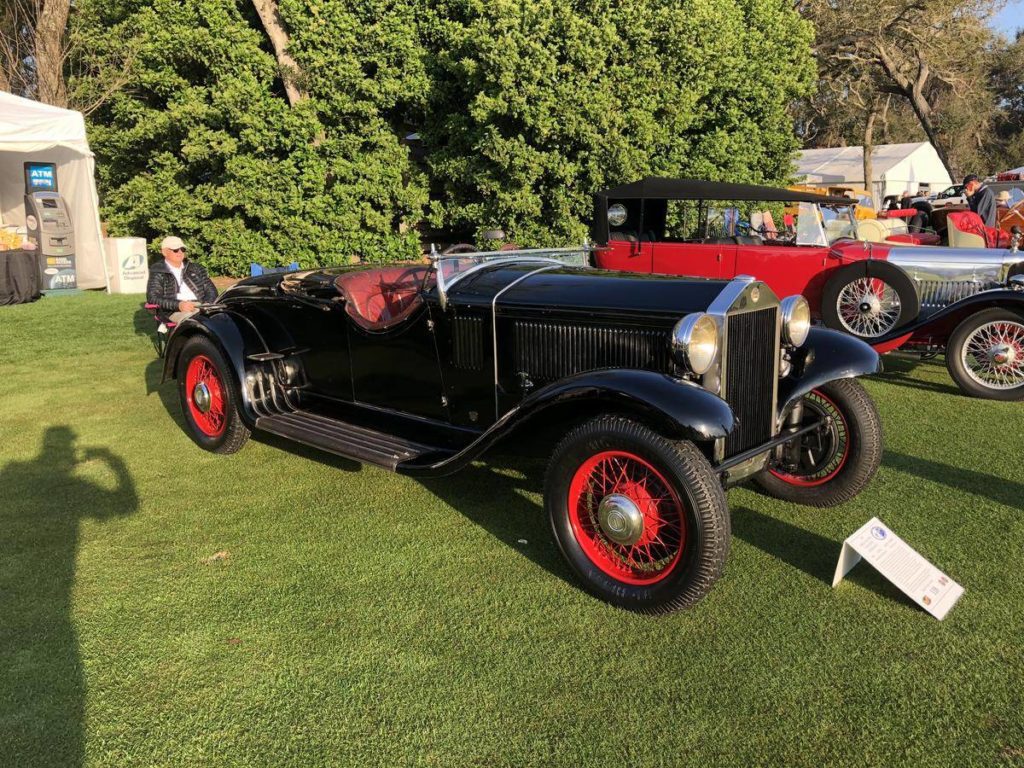 We saw this car at Amelia Island earlier this year and were struck by how totally original the car is. Everything has wonderful patina, and the car was in wonderful original condition overall. It had some cool period features like a fold down windscreen, side curtains, and a rumble seat (for the mother-in-law!) This car is Mille Miglia eligible, and what an amazing journey that would be. The recent mechanical rebuild should give the next owner some piece of mind that the car will finish the race!