Built by Nardi Danese. Bodied by Motto. Powered by Alfa Romeo. This car has disappeared into the vastness of America.
Nardi, the same people who build the steering wheels, also built speed equipment and cars back in the 1950's. The cars were rather unique in chassis design and rear axle layout. They were light, quick, and were successful road racers in Italy and America. The cars were initially available with a BMW 750cc engine, borrowed from BMW motorcycles. A little later Nardi built three or four Alfa 6C powered spyders and two Alfa coupes.

The two coupes were built in 1949 and raced in the Mille Miglia of that year. One driver stating that during the race he stopped for Sunday Mass along the way! It was a long race (16hrs 27 mins) so a quick stop for a blessing and communion may not have seemed like a big sacrifice.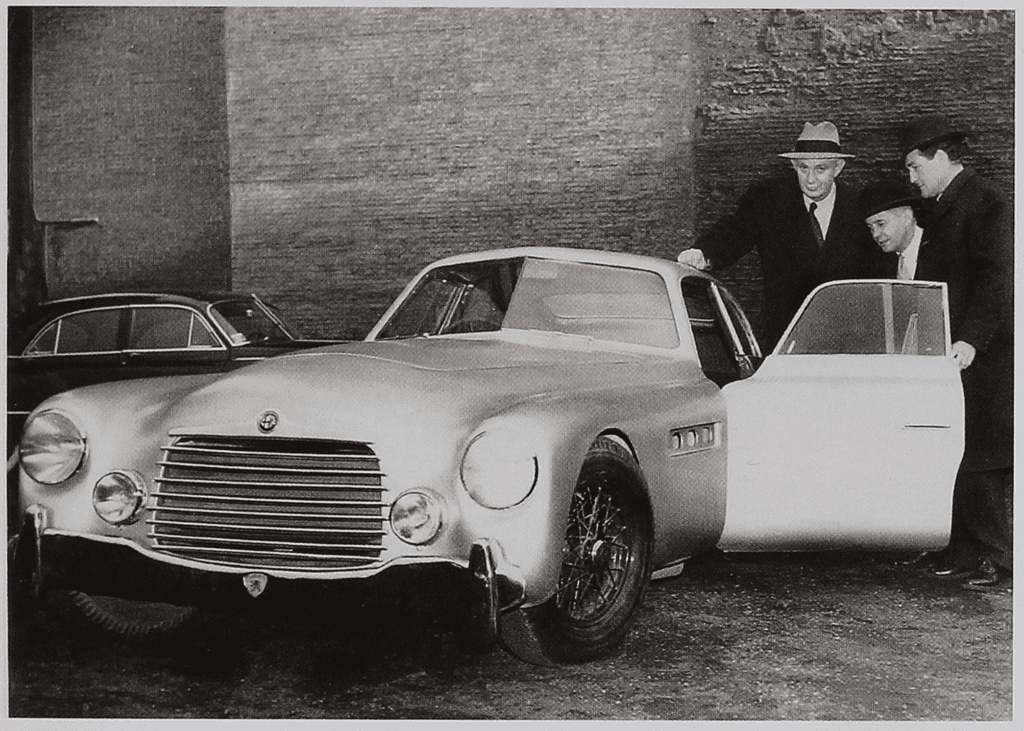 Our missing Nardi coupe (one of the Mille Miglia cars) was imported in 1949 into the USA by Tony Pompeo of NY. Mr. Pompeo raced the car on the East coast during 1950. From Palm Beach Shores in Florida to Suffolk Air Force Base, and Bridgehampton in NY.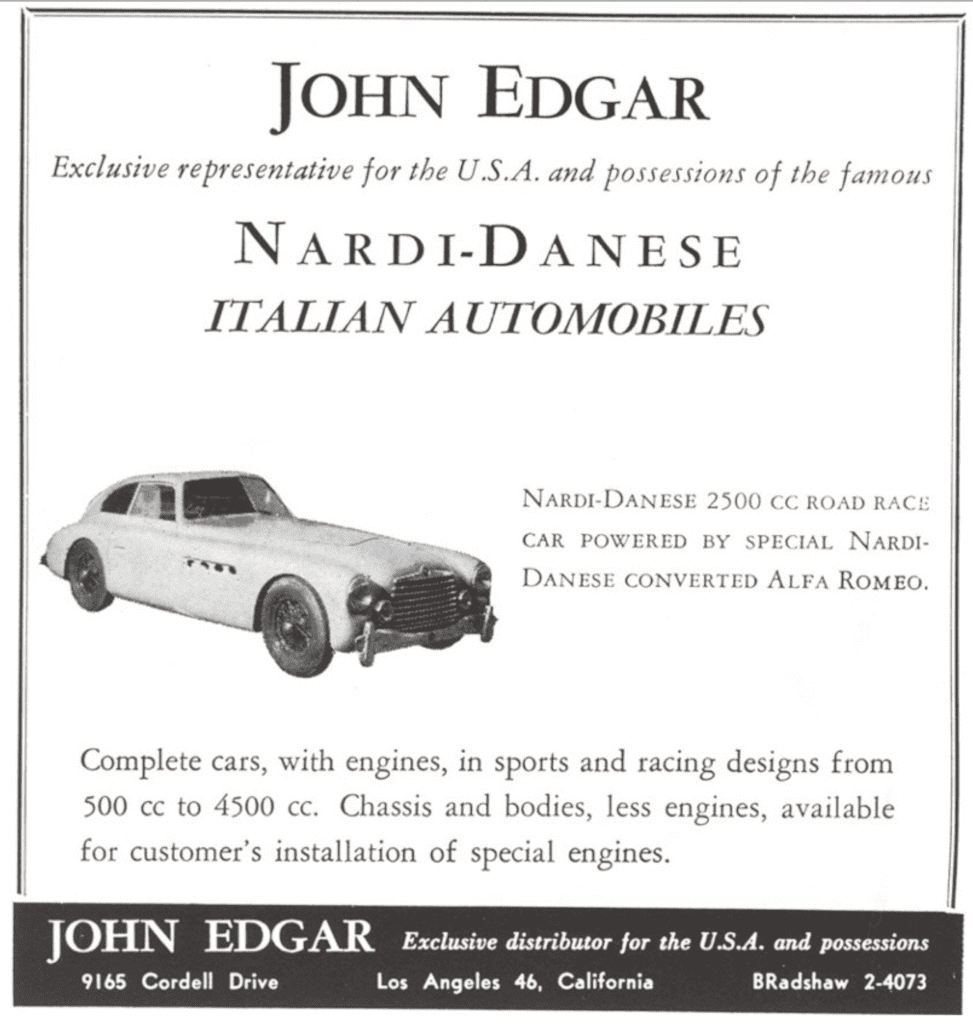 The car was advertised by John Edgar on the west coast and sold into California. By 1951 the Alfa Romeo engine had been removed and a Chevy engine installed.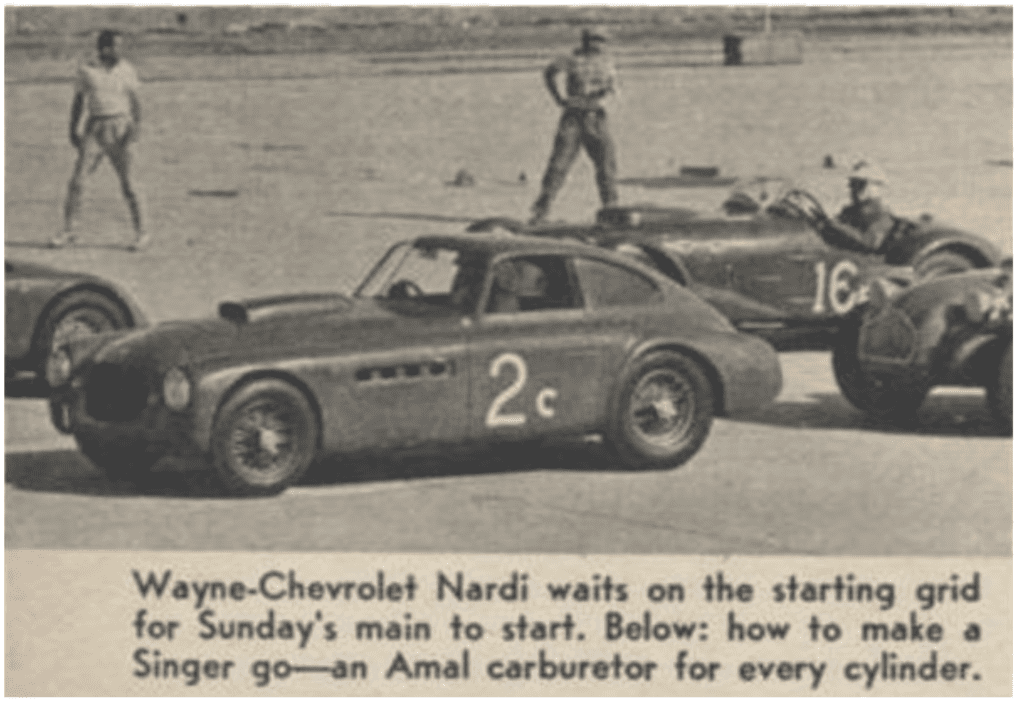 1953 Palm Springs, CA. With Phil Hill behind the wheel. Was running fourth when it blew a wheel cylinder.
Note the new scoop on the hood and no grill and driving lights.
1953 Torrey Pines. Right rear wire wheel collapsed and the car spun.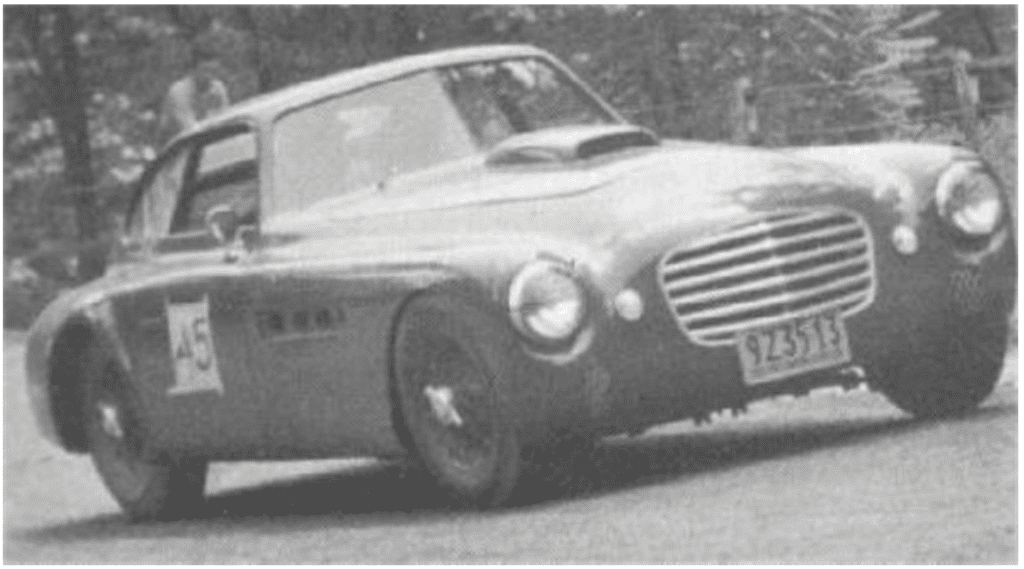 1956 Duryea Hillclimb. Reading, PA
This might be the last known photo of the car.
Strangely enough, the car turned up back on the east coast in 1956, in Reading PA at the Duryea Hillclimb. The car was advertised for sale 6 months later. It is believed that in 1957 the car was purchased by Dave Andrews of Nth Hollywood, CA, son of the actor Dana Andrews. Dave Andrews died in 1964. There the trail goes cold.
Did it end up in a junkyard in Sth California, or is it sitting in a shed somewhere?
If you know anything of the car please let us know. We'd love to add the next chapter to the story!