1960 Maserati 3500GT Vignale Spyder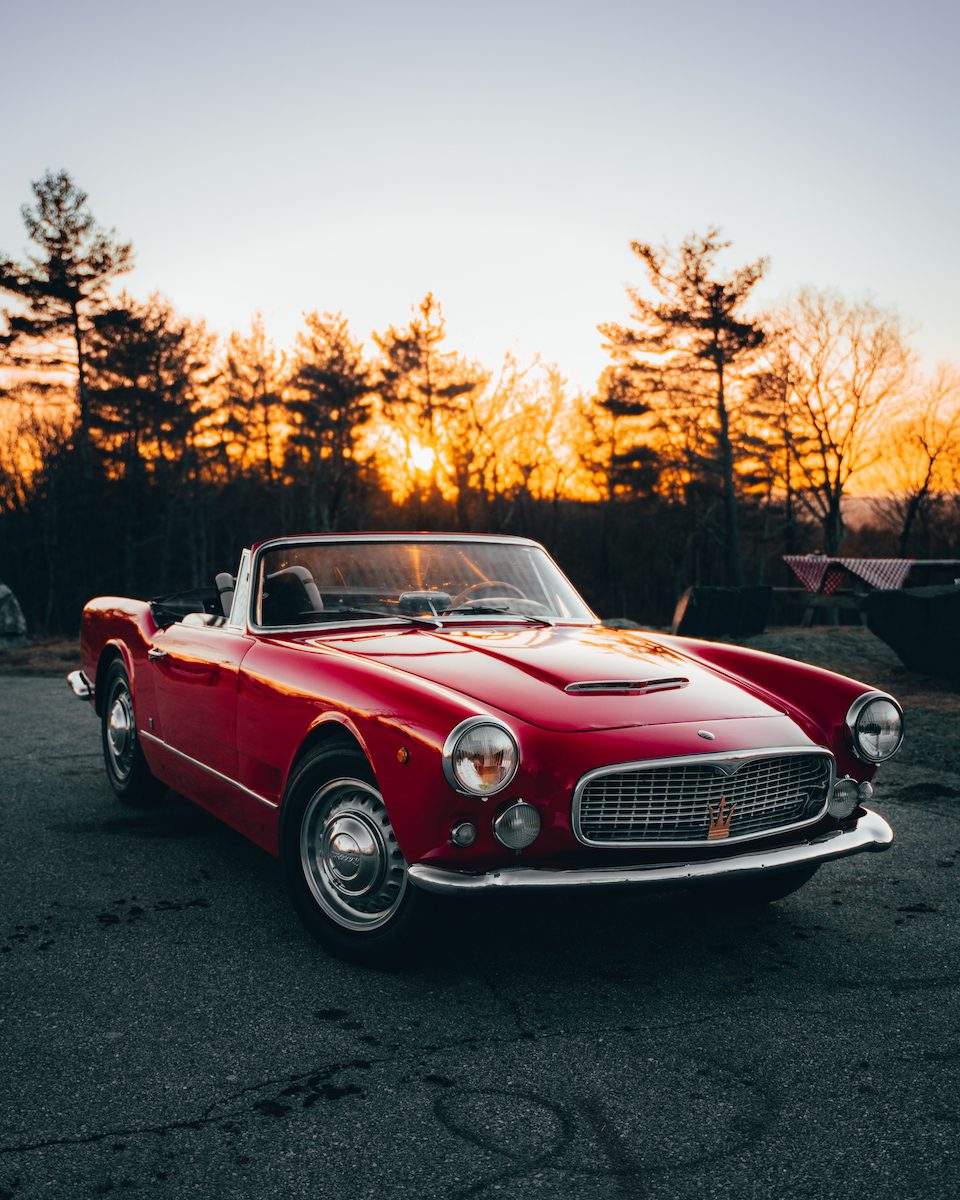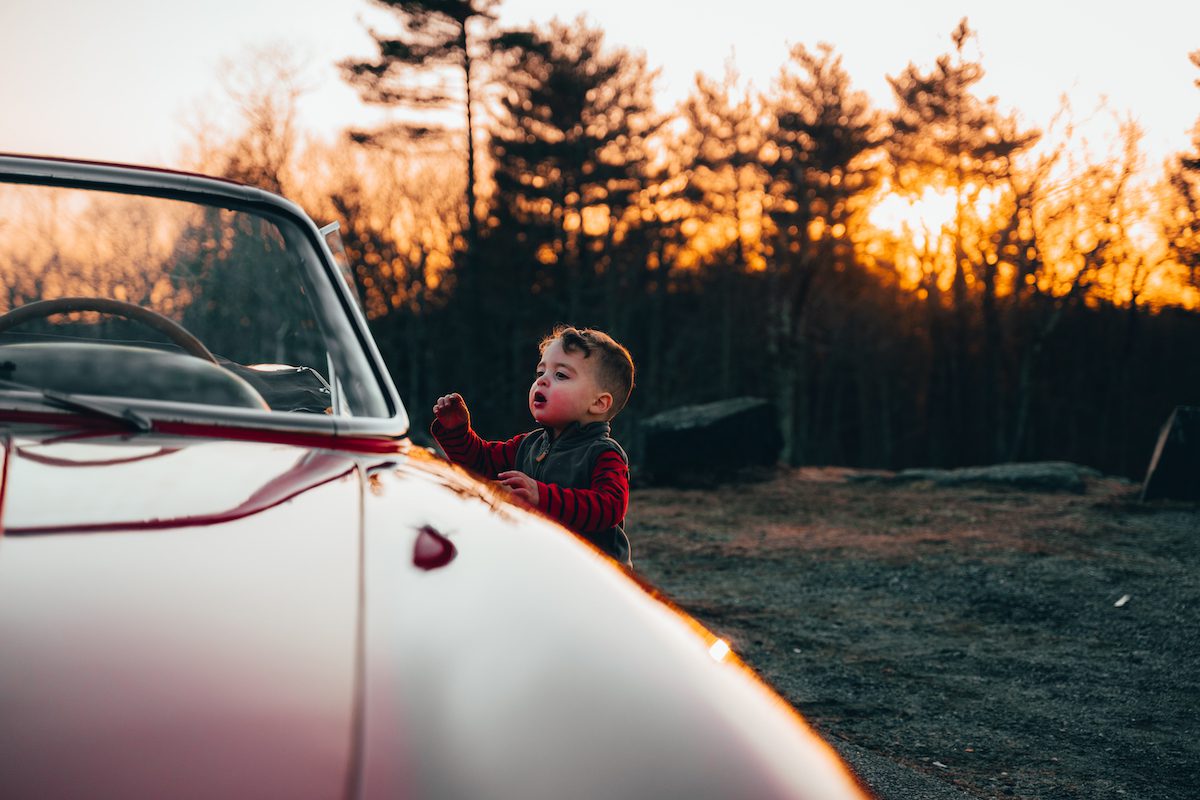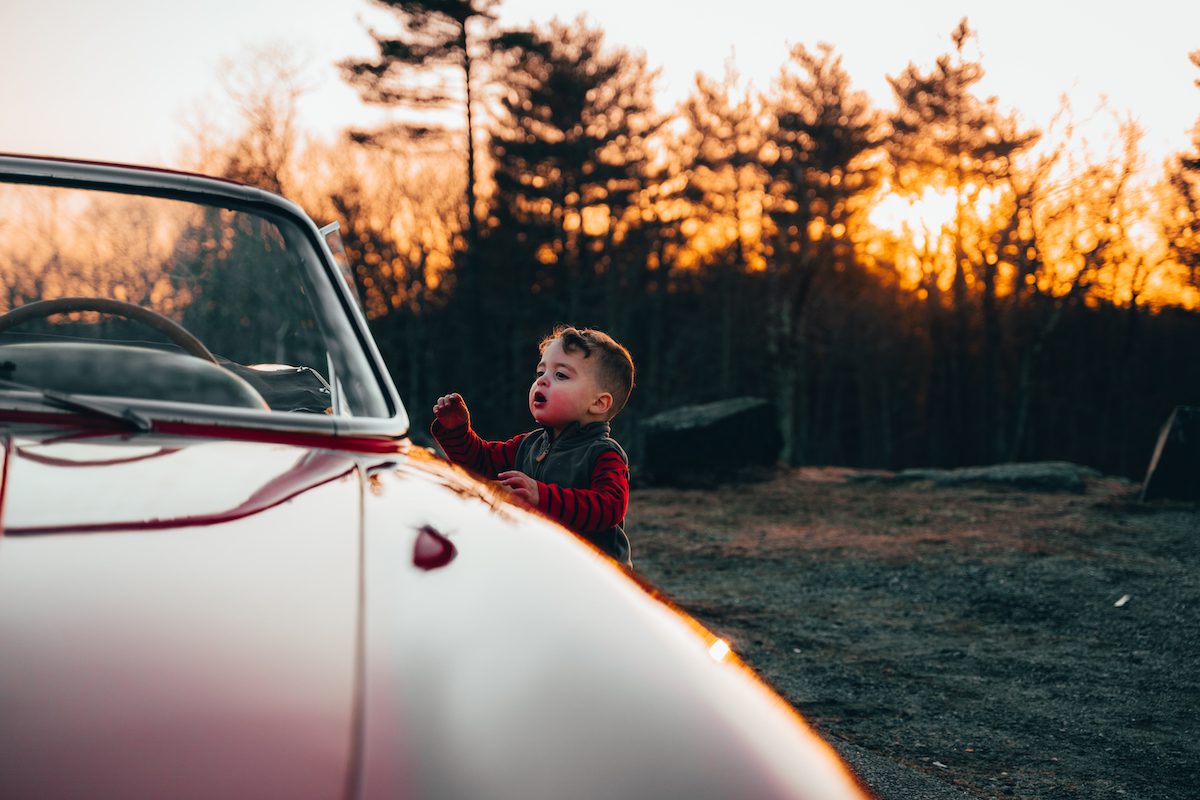 Can an old car become a member of the family?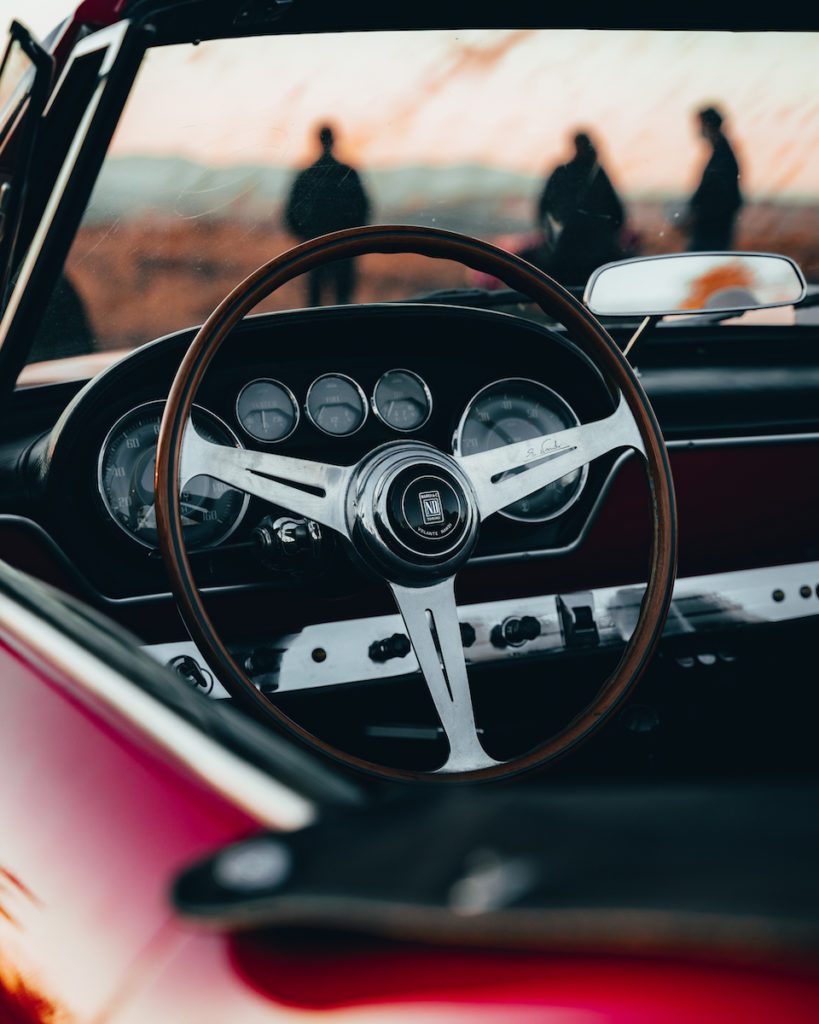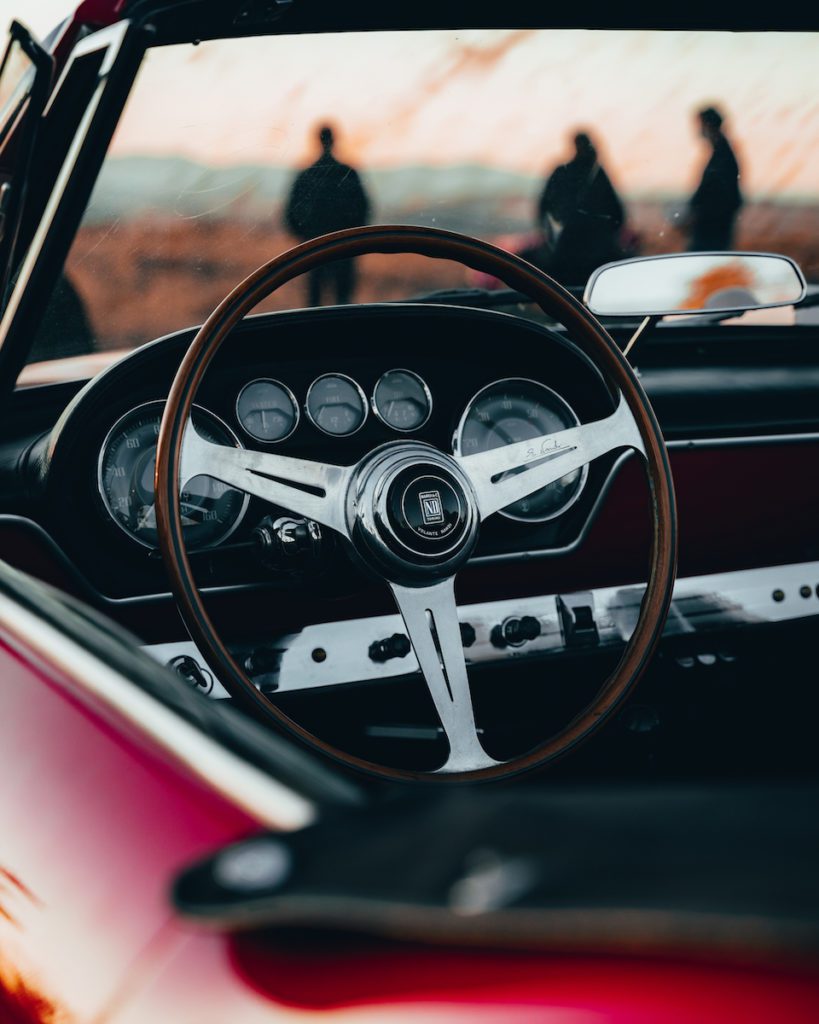 For many of us the answer is easy.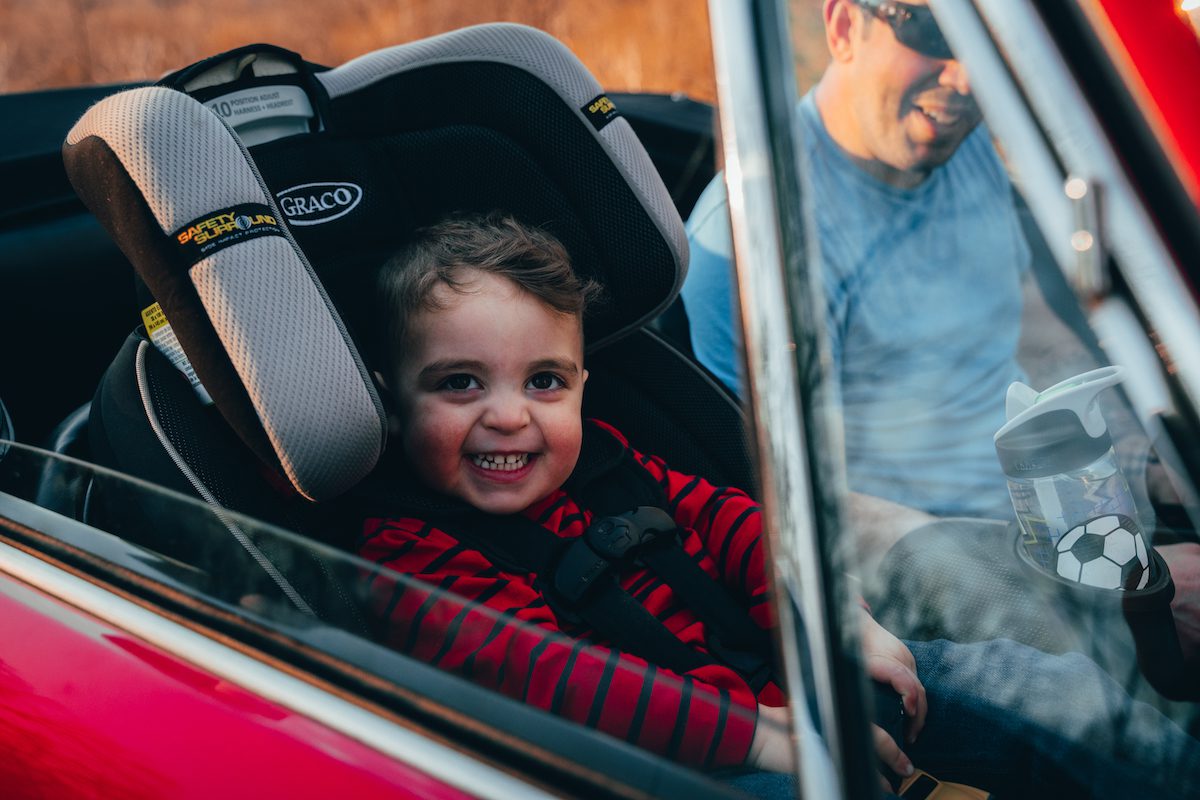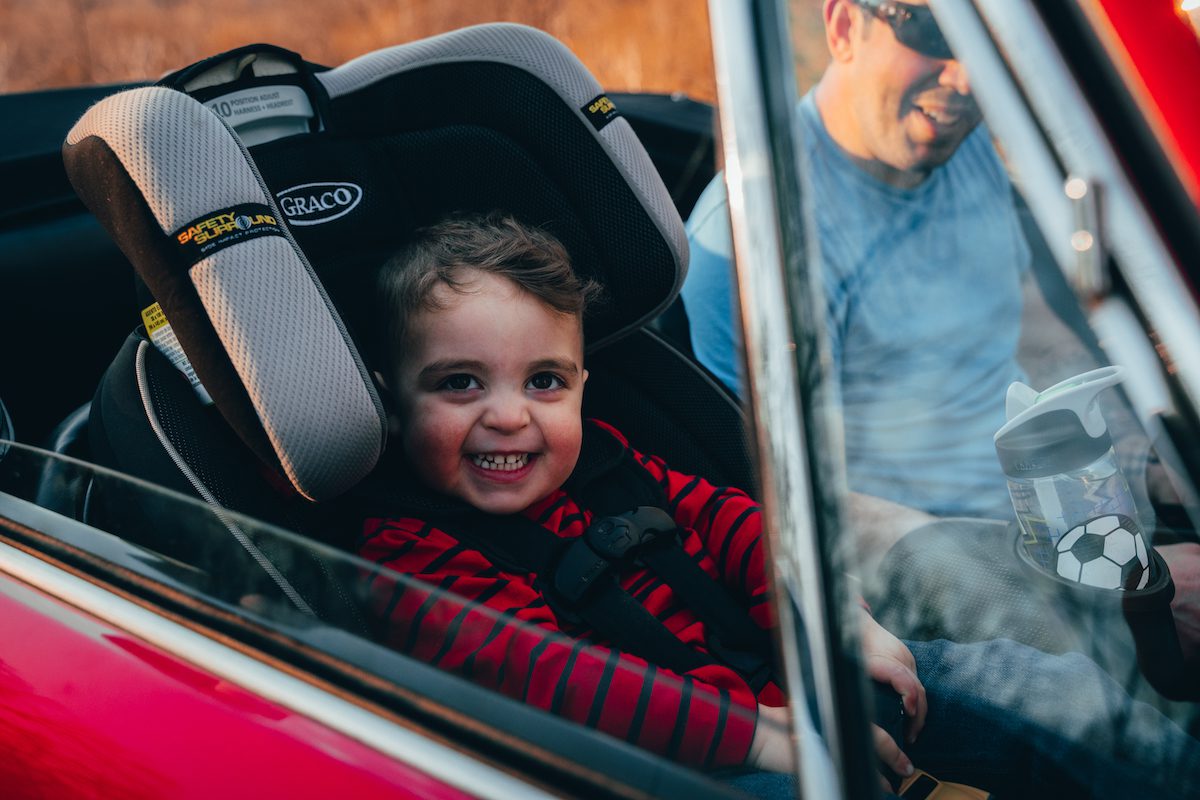 Time spent driving with Dad or Grandad stays with you.
Sometimes for a lifetime.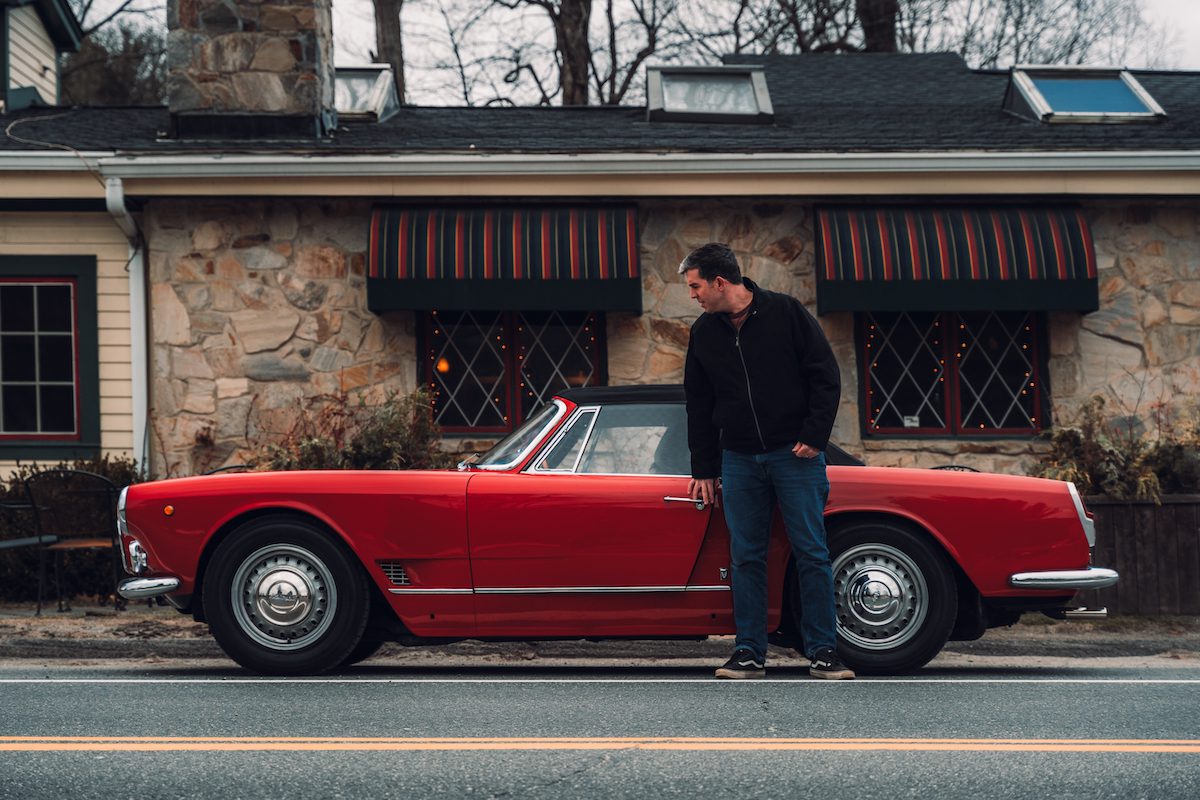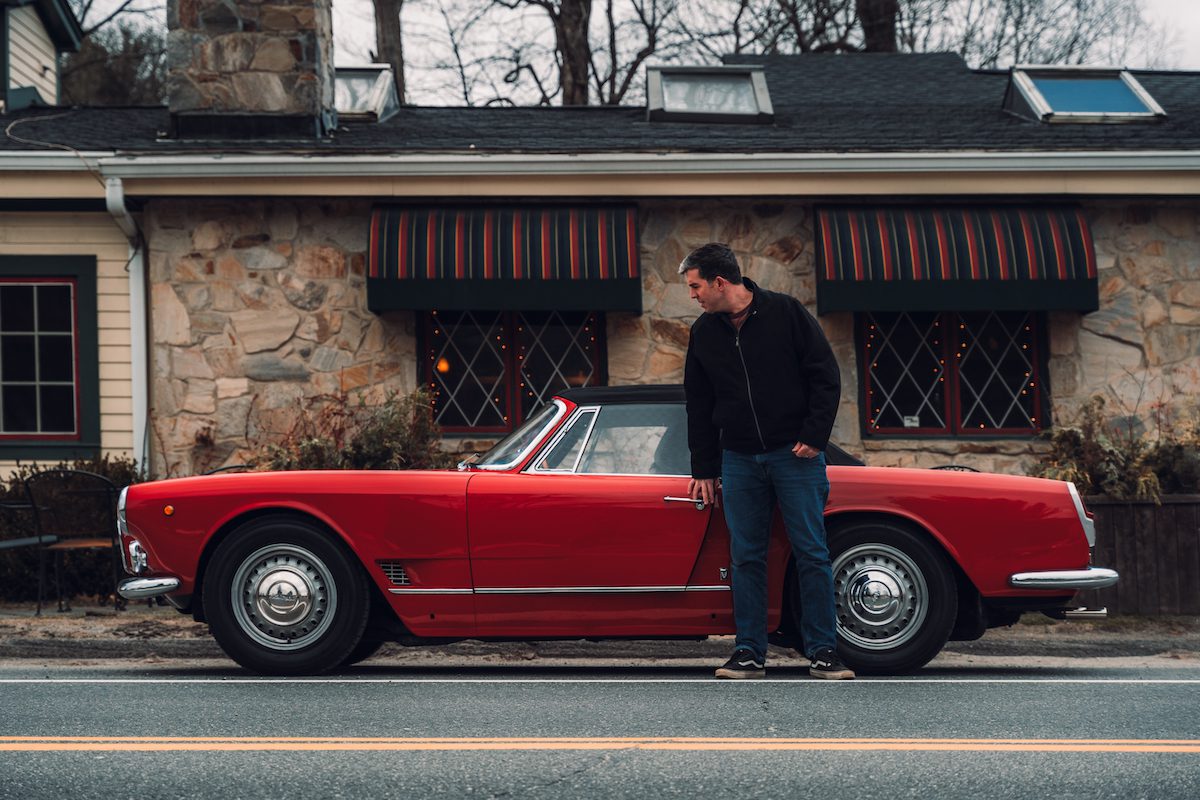 That quick run to the store somehow becomes adventurous.
15 minutes can easily take over an hour.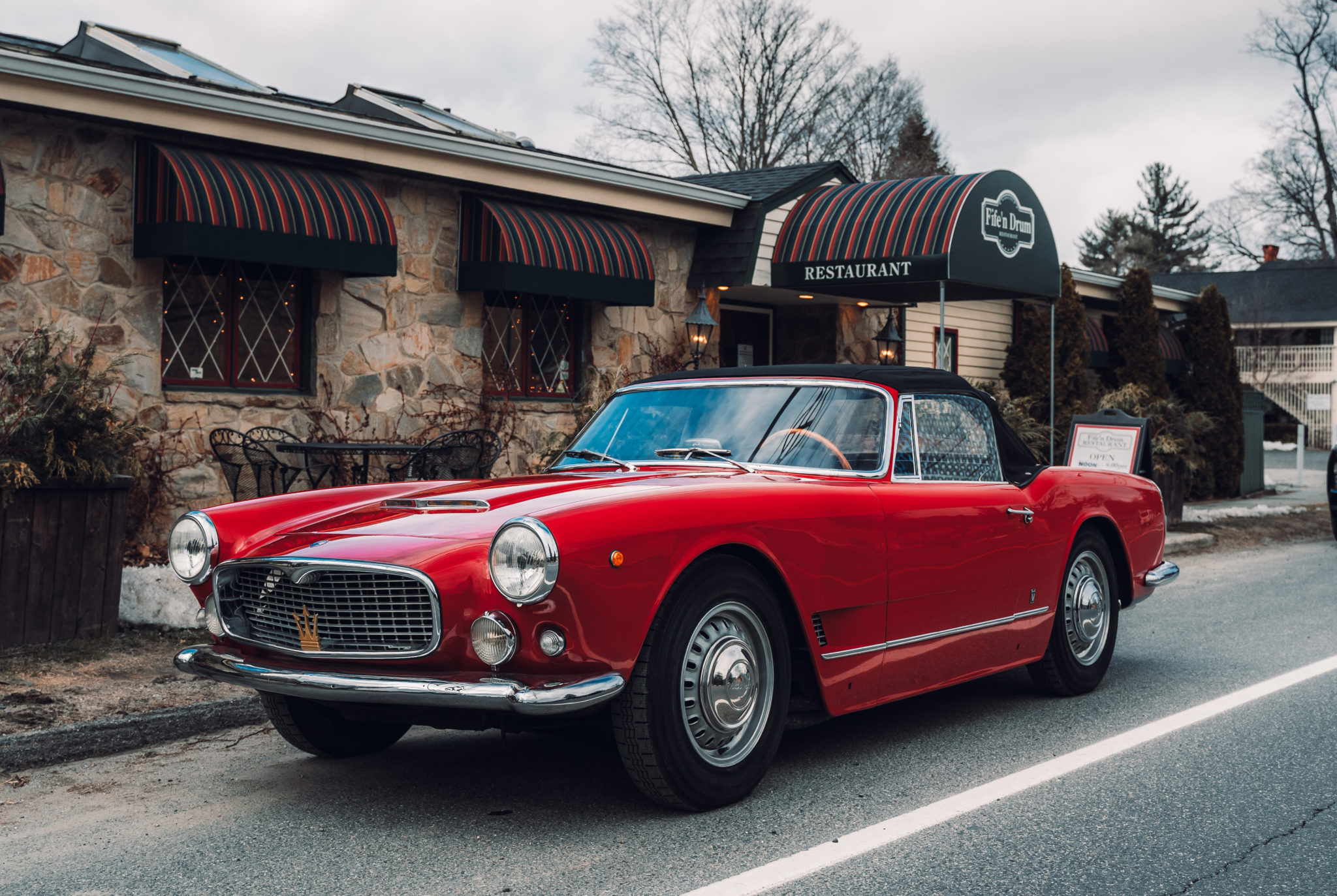 It's just a car, but over time it begins to feel like a reliable old friend.
More difficult to part with than the family dog.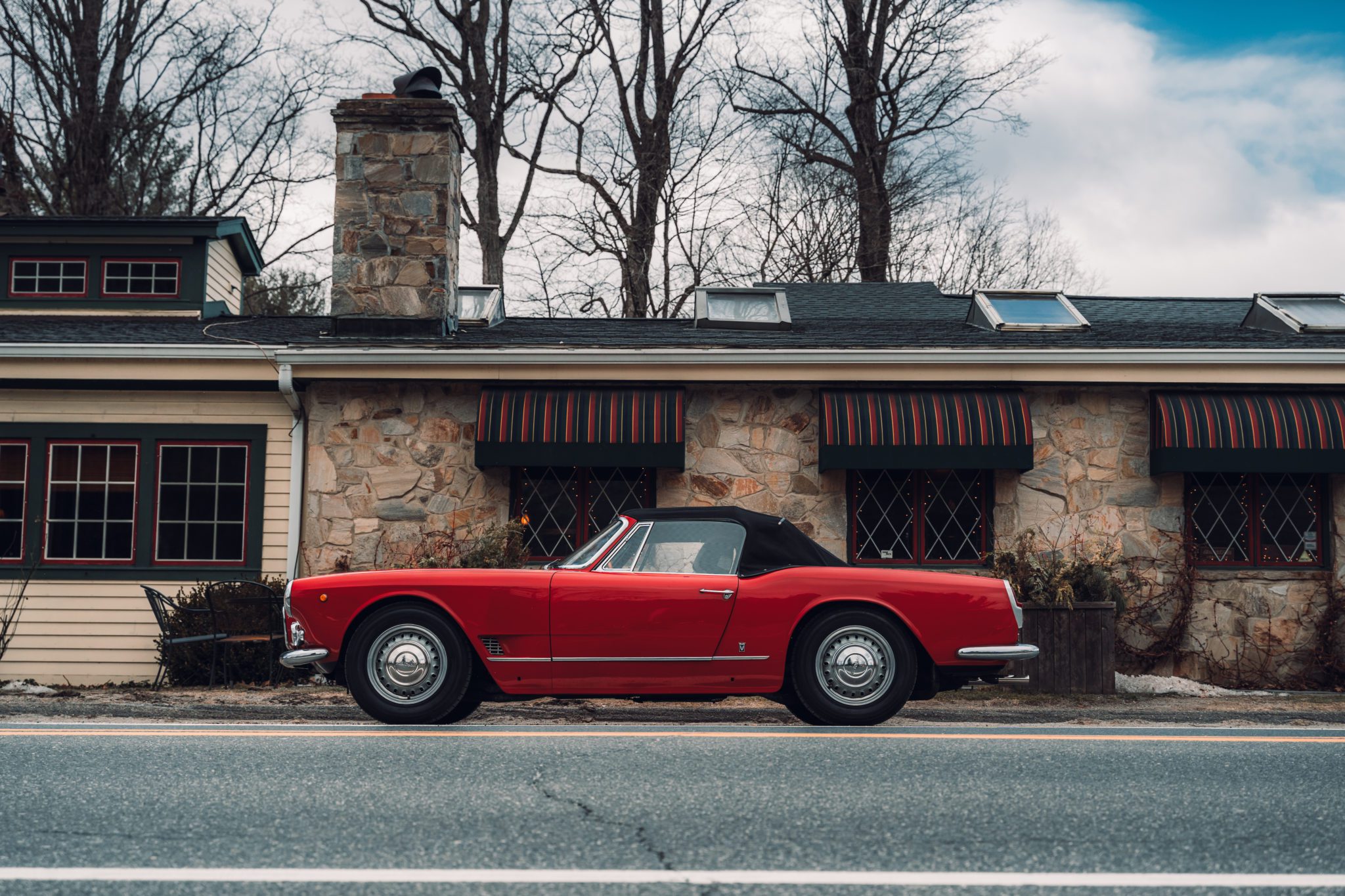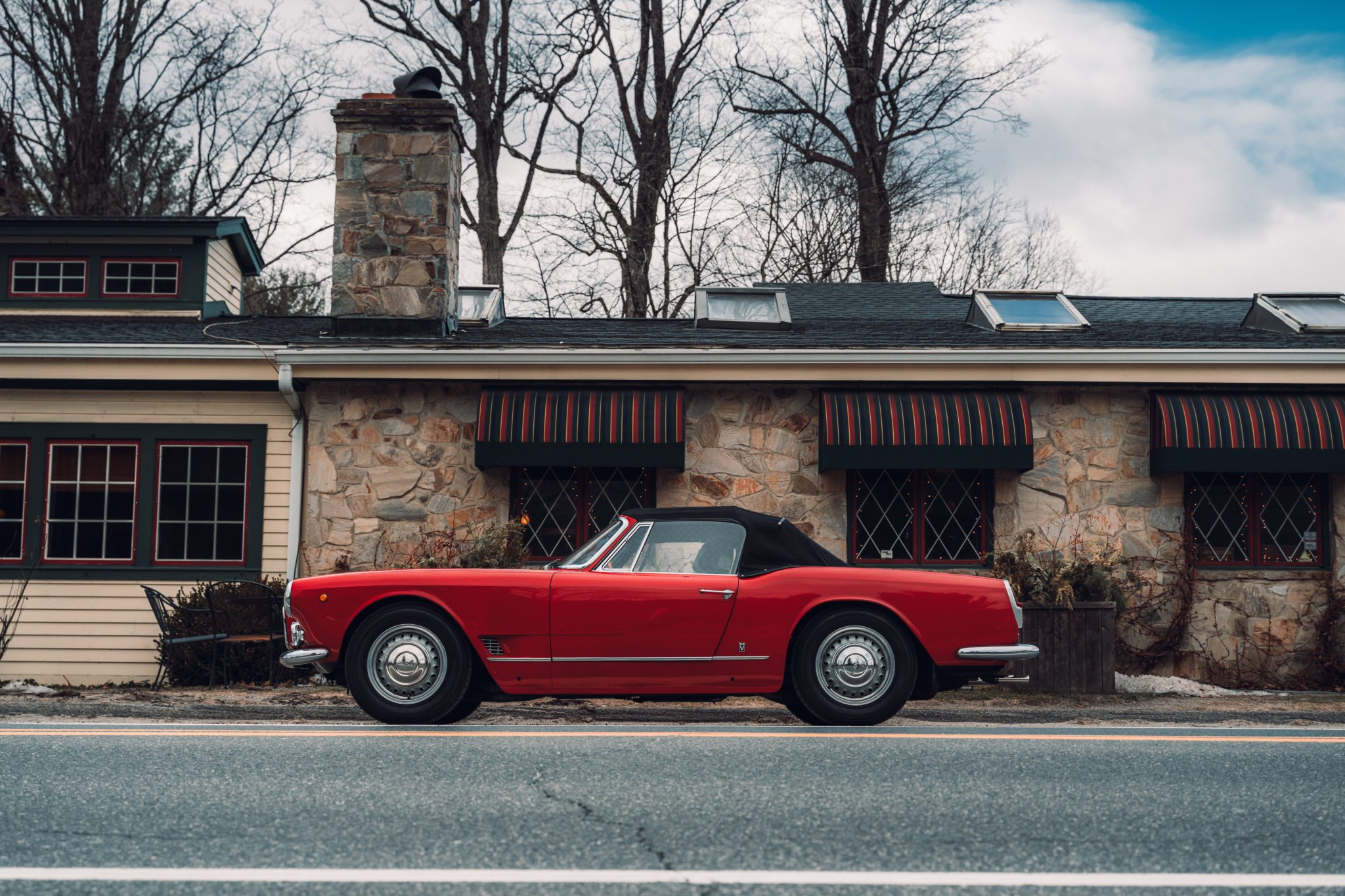 The car we have available is a 1960 Maserati 3500 Vignale Spyder.
1 of 242 produce. Chassis AM101.949
The successful 1957 launch of the 3500 GT and subsequent brisk sales rescued Maserati from ruin.
In 1957 Maserati's machine tool division had problems collecting payment for large orders sent to Argentina and Spain. Coupled with the disastrous 1957 Venezuelian Grand Prix in which all four of Maserati's race cars were either burnt or wrecked, the anticipated sale of these race cars were a much needed source of revenue.
Maserati entered temporary receivership and retired from racing to focus on building and selling road cars.
The 3500 was Maserati's first mass produced car. They built and sold 2,220 over the next 8 years, 242 of those being Vignale convertibles.  In contrast Maserati had produced only 500 cars over the previous 32 years. After a year the company was on steadier financial ground and came out of receivership.
Our Car was produced in June of 1960 and sold through the Mercedes importer in Vancouver Canada.It was ordered and remains in the color "Rosso Alfa" (Alfa Red) with black leather interior. The car remained in Canada for many years and at some time in the past was imported into the USA and resided in a collection on the west coast.
A substantial amount of money was spent with well regarded Italian car specialists, Epifani Restorations, to keep the car in excellent mechanical condition. Receipts total over $90,000.  It retains its matching number engine. The car runs and drives very well. It has older paint. The leather interior is in excellent condition with nice patina. A correct canvas top.
The car comes with its original Maserati jack, parts manual and repair manual in English (a rare item). It comes with a full set of Maserati Classiche papers.
The car can be inspected and driven at our facility in Brookfield, CT.
Please feel free to call. I would enjoy discussing the car with you.
Daniel Rapley    Cell: 203-470-5298
1 of only 242 Vignale Spyders produced.
Remains in its original colors of Rosso Alfa with black leather.
Matching number engine.
Original build sheet and Maserati paperwork.
Extensive rebuild and maintenance receipts.
RAPLEY CLASSIC CARS
Specializing in the Rare and Desirable
500 Federal Road
Brookfield. CT 06804
Daniel@RapleyClassicCars.com
Signup For Our Newsletter