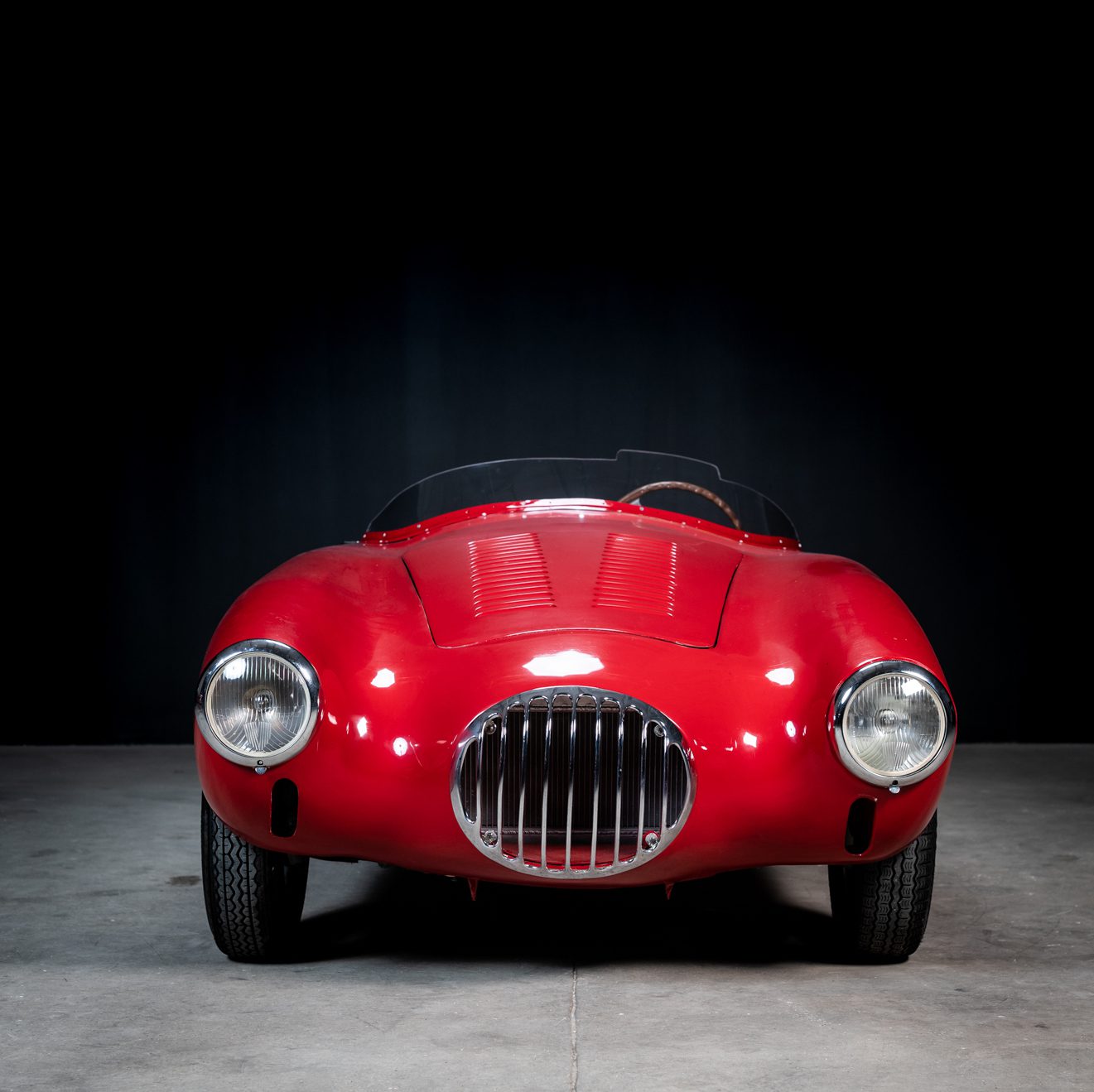 OSCA was nothing less than the second act of the Maserati Brothers and the OSCA MT4 1500 is thought by many to be the best car they produced.

In 1937 they sold Maserati, the company and name, to the Orsi family and by 1947 they were free from any obligations and able to manufacture cars and go racing again.
O.S.C.A (Officine Specializzate Costruzione Automobili—Fratelli Maserati S.p.A.) was the company they started.
From 1947 to 1967 they produced an array of competition cars second to none.

The OSCA MT4 had a very illustrious racing career.
Perhaps the most famous result being Sterling Moss' overall win in the 1954 12hours of Sebring.
A close second place might be the 1955 Mille Miglia in which OSCA had multiple cars competing and came home 1st, 2nd, 3rd, 4th and 6th in their class. In that same year MT4 came home 1st in class in the Targa Florio, Dolomite rally and the Giro di Sicilia.

The car we have for sale is MT4 Chassis number 1148. It is 1 of approx. 78 OSCA MT4 built. It carries the very desirable Spyder coachwork. It was sold new in 1954 to Harry Allen Chapman in the USA. The car was raced by Harry Chapman and Bumpy Bell in 1954 and 1955 in Arizona and California.
In 1955, shortly after competing at Minter Field, it was driven by Road and Track and written up in the August issue as their test car.
        
It was later sold, thru Ernie McAfee, to Chick Leson. Leson raced the car in California at Buchanan Field, Salinas and Santa Barbara.
The car went thru the hands of several owners in the 1960's and by 1976 was in the hands of John Hunholz, a doctor and race car enthusiast.
At the time of his ownership the OSCA had been repowered with a Buick V8. John Hunholz was able to track down and purchase the original engine for the car from a well-known collector and enthusiast Stephen Block.

Restoration began on the car but was never completed. It remained in his garage for over 45 years.
MT4 chassis 1148. Is an excellent car for restoration. Original chassis, original body and original engine. The gearbox was swapped for a Fiat gearbox at some time in its racing years and later in life it lost its original rear axle. The matching number engine is visually in good shape. We are unaware of its mechanical condition. The twin plug per cylinder head is fed fuel by a pair of 39 DC03 weber carburetors. The correct setup for this car.
Eligible for the most interesting and exciting international motoring events.
Please reach out to us for more details, photos and price.

Please enquire for details: Daniel: 203-470-5298
$ Please enquire for price.
Chassis number 1148
Retains its body and chassis.
Matching number engine.
Very desirable spider coachwork.
Eligible and welcomed at the most important events worldwide.
American west coast race history.
Sought after 1500cc variant.
Twin plug per cylinder.
RAPLEY CLASSIC CARS
Specializing in the Rare and Desirable
500 Federal Road
Brookfield. CT 06804
Daniel@RapleyClassicCars.com
Signup For Our Newsletter