Sold – 1953 Nardi 750 Frua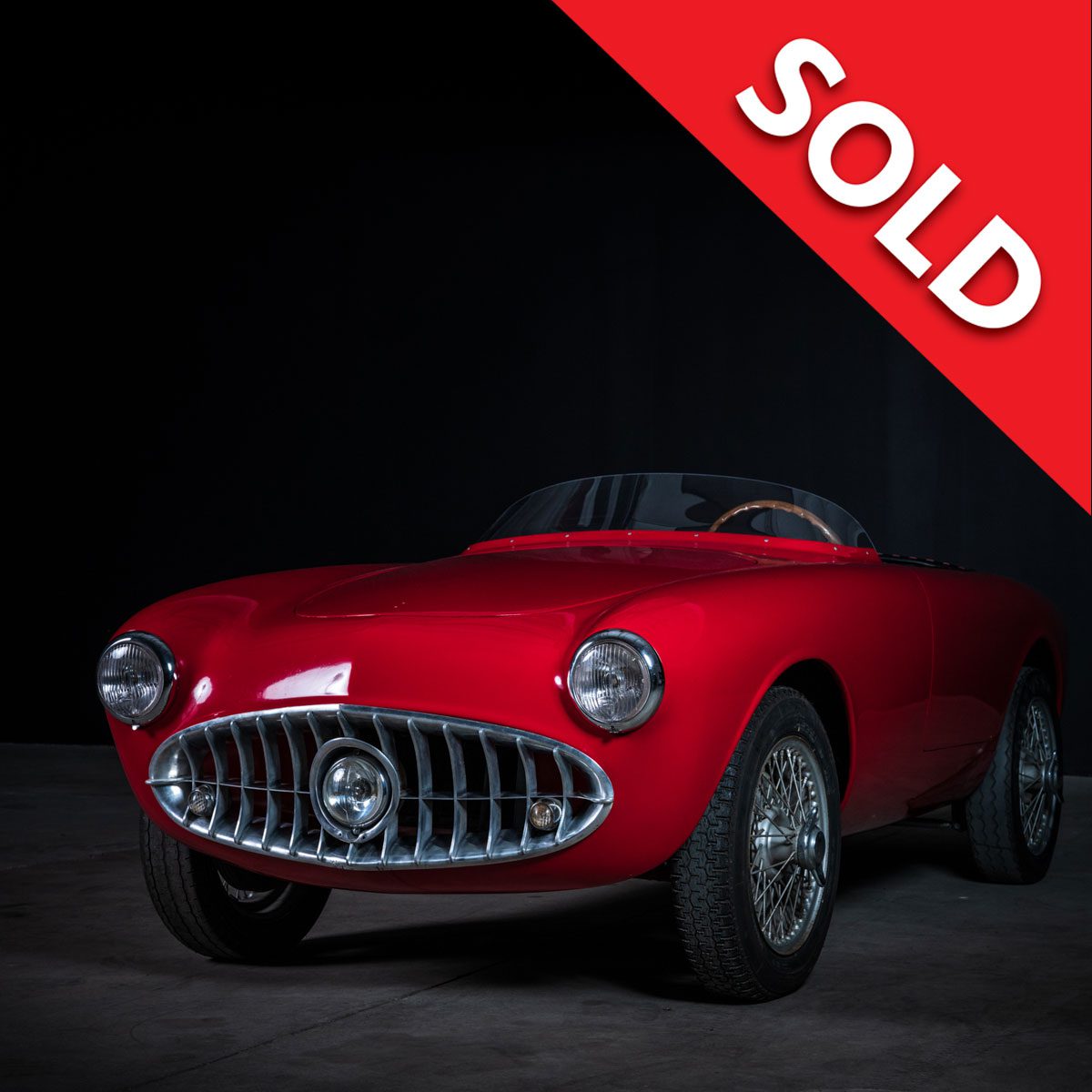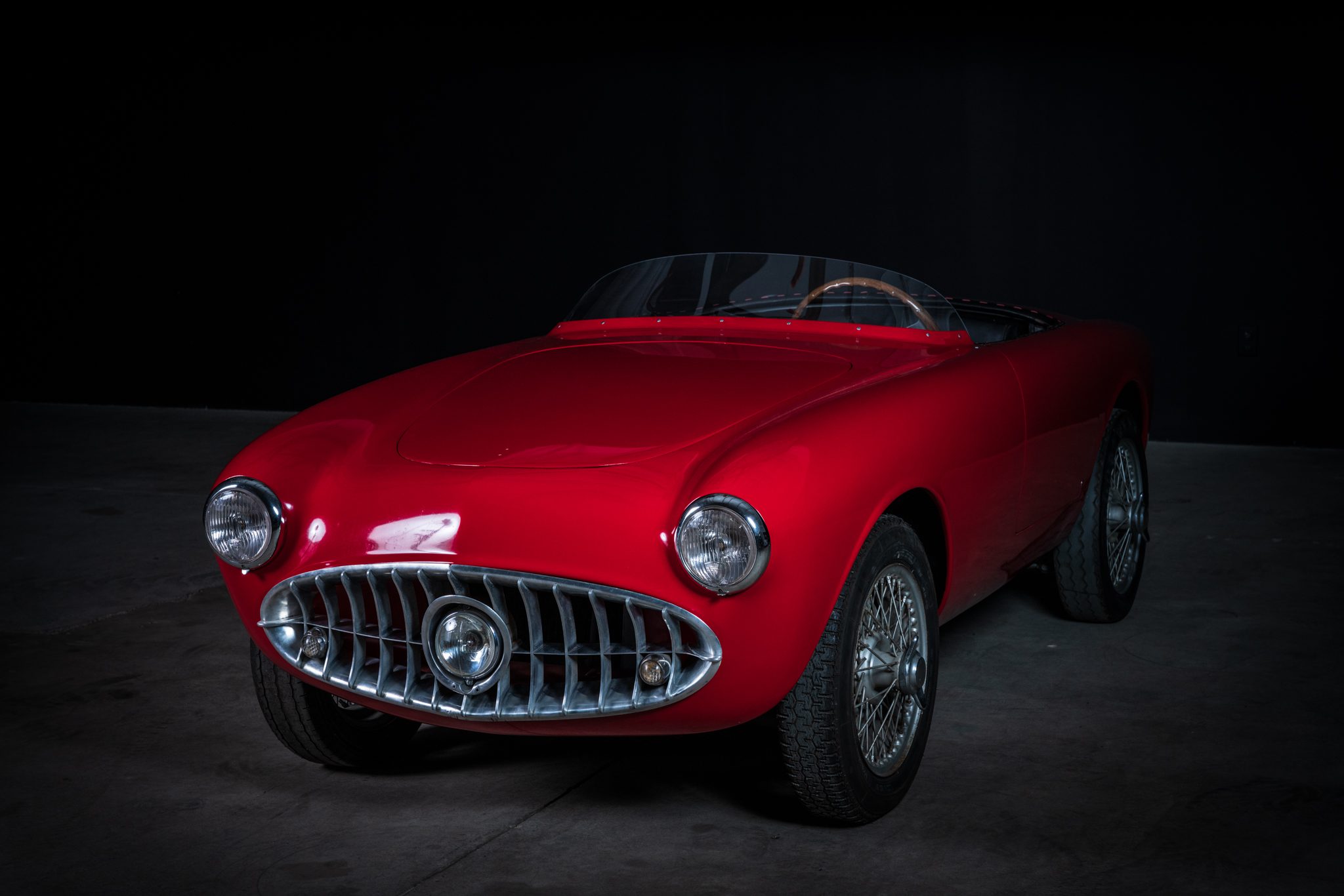 Nardi 750 with Frua body. Two were built for Wacky Arnolt in 1953. The car on offer
is the New York Auto Show car. A car with period American race history. A suitable
candidate for Pebble Beach, Villa d'Este or other prestigious concours and rally events.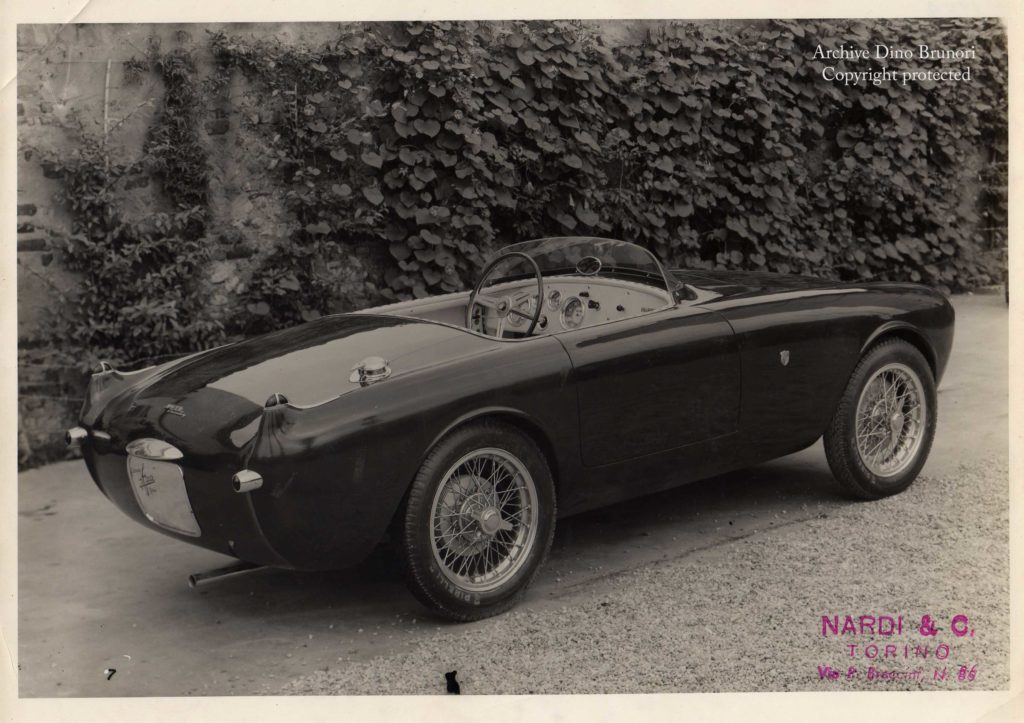 After leaving Italy it went straight to the NY Auto Show where it won the best design award. It then went to Chicago and was raced through the summer of 1953.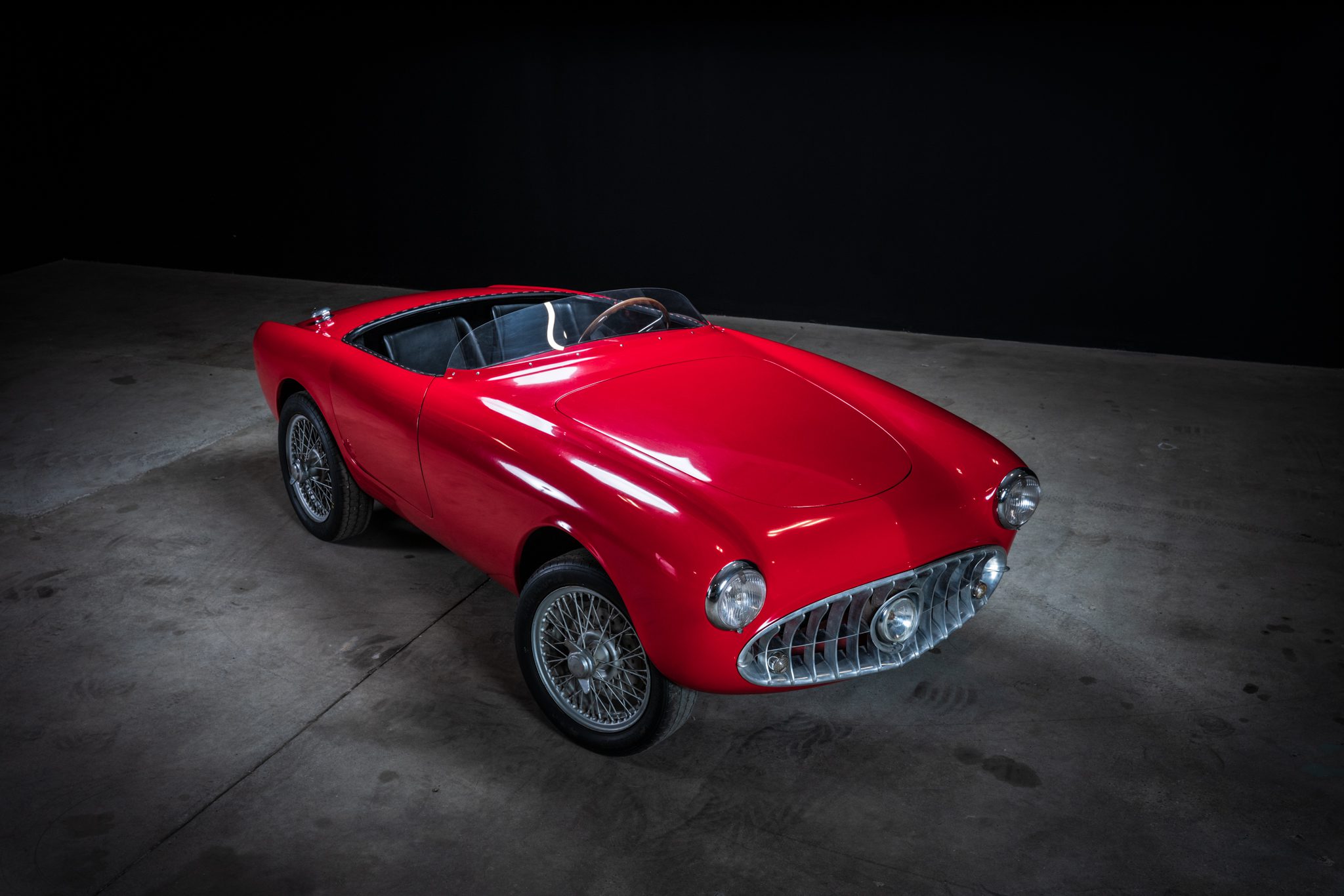 The Nardi Frua is a contemporary of the Siata 300BC. Both cars use the same Fiat Topolino based front and rear axles with  Fiat brakes, Crosley engines and Fiat gearboxes. Four Nardi Frua were produced, two with Crosley engines and two with Panhard engines. The Siata 300BC had a production run of 50 cars.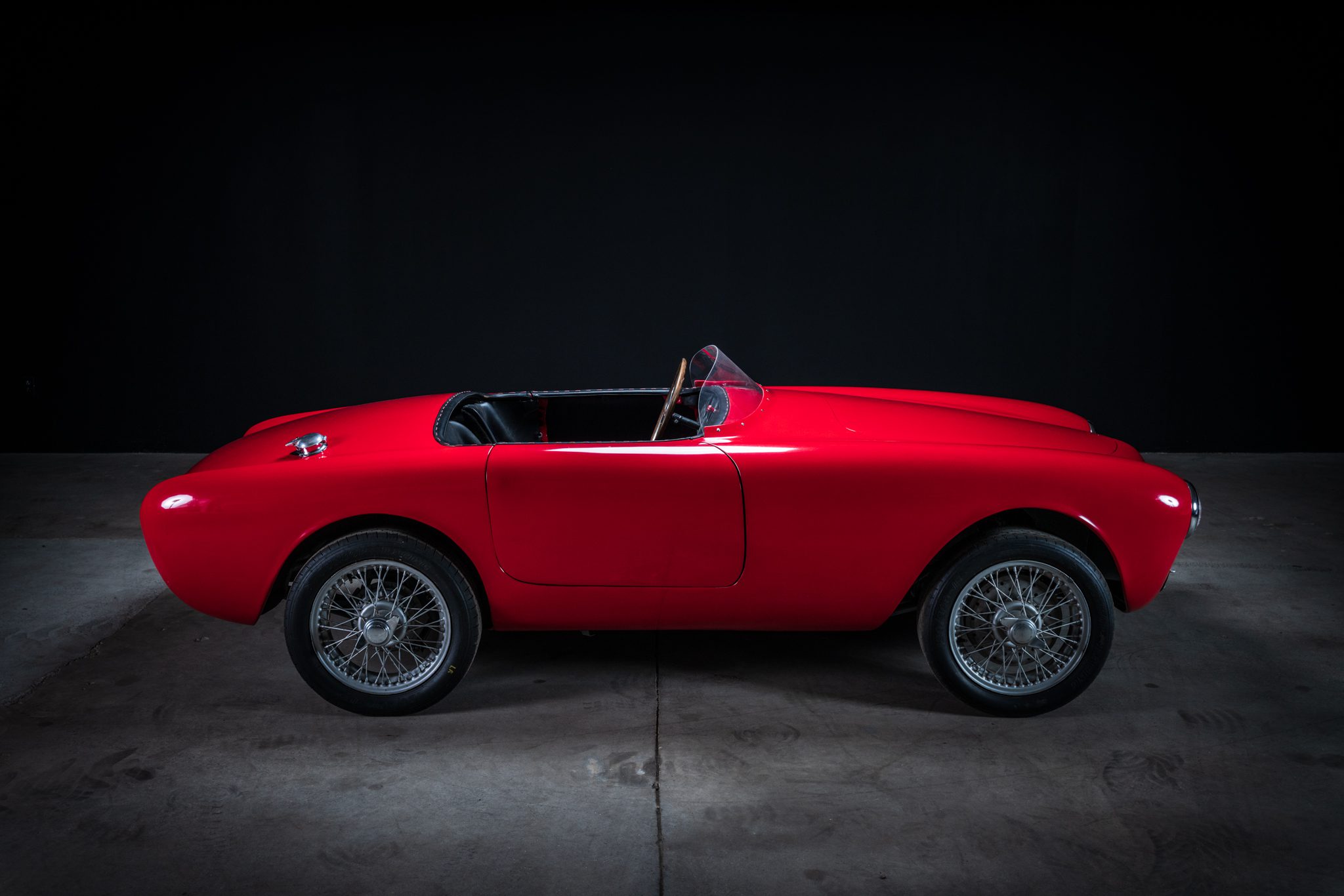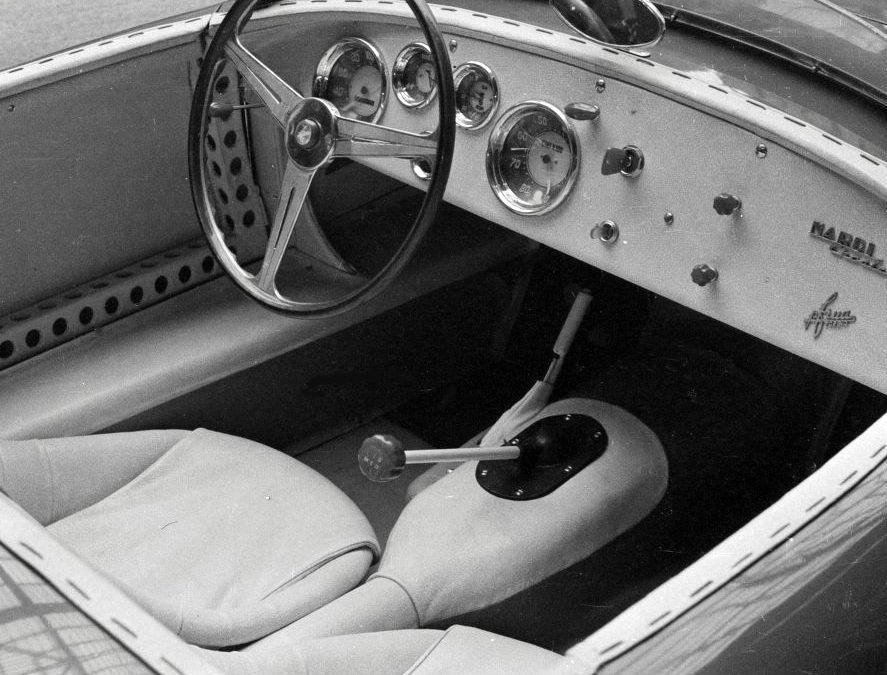 Period interior photo.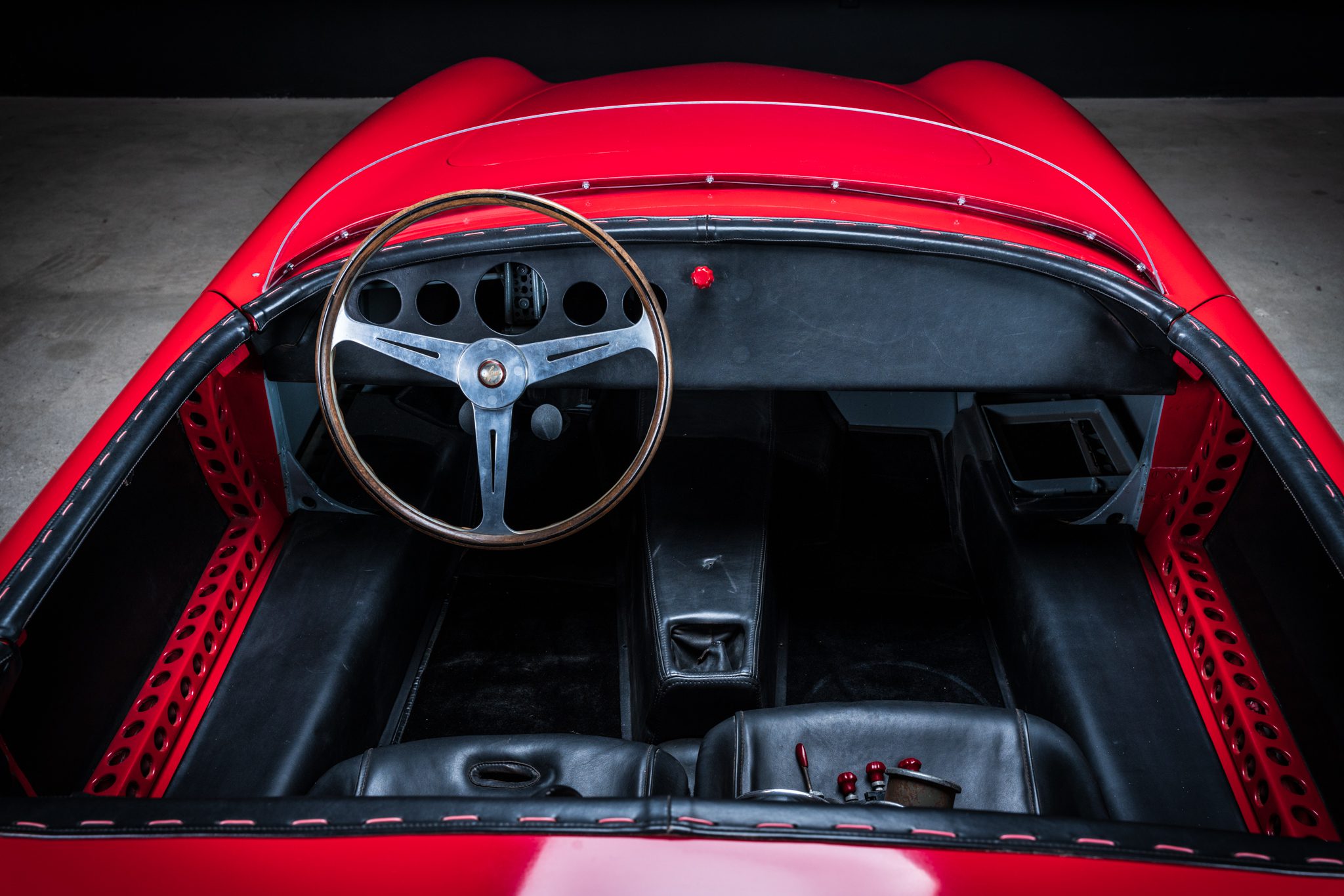 The car still has it's original gauges, knobs, switches, steering wheel and dash script.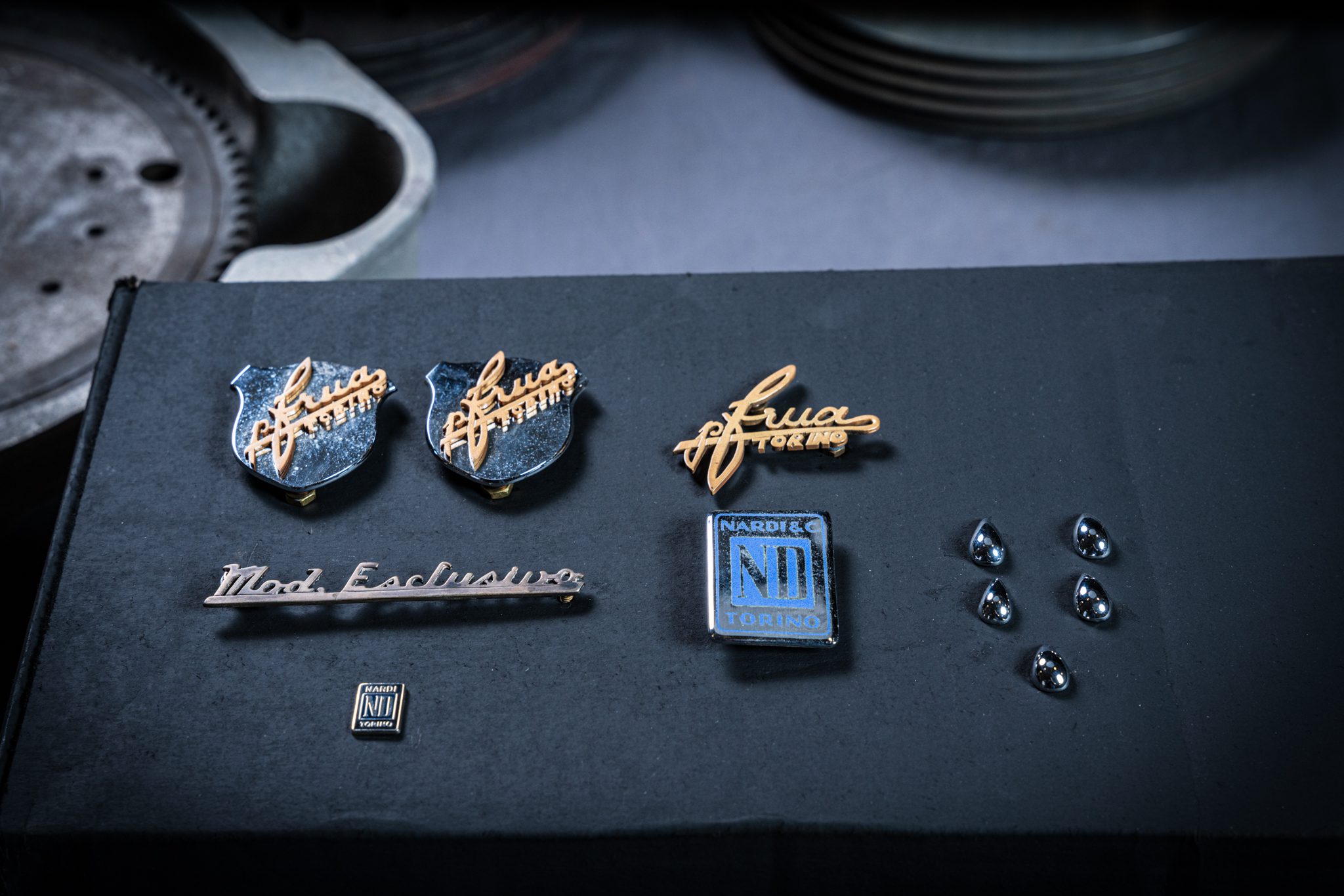 Original badges and dash scripts.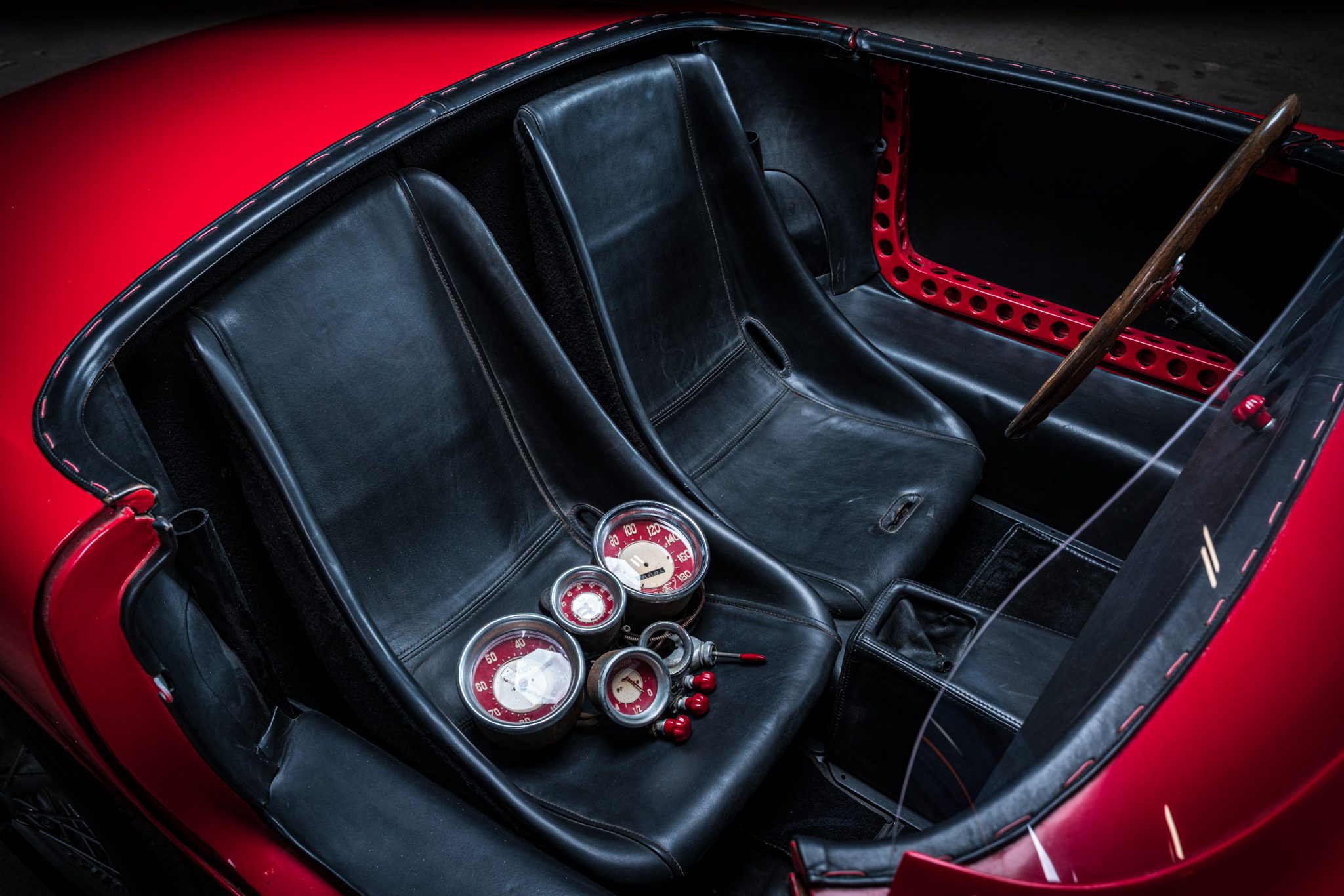 Cockpit edge stitching is remiscent of a Touring bodied Ferrari spyder.

The styling is similar to other Frua bodied cars of the period.  The third headlight in the grill was Frua feature if the early 1950's. On the right is a Frua bodied Maserati A6G.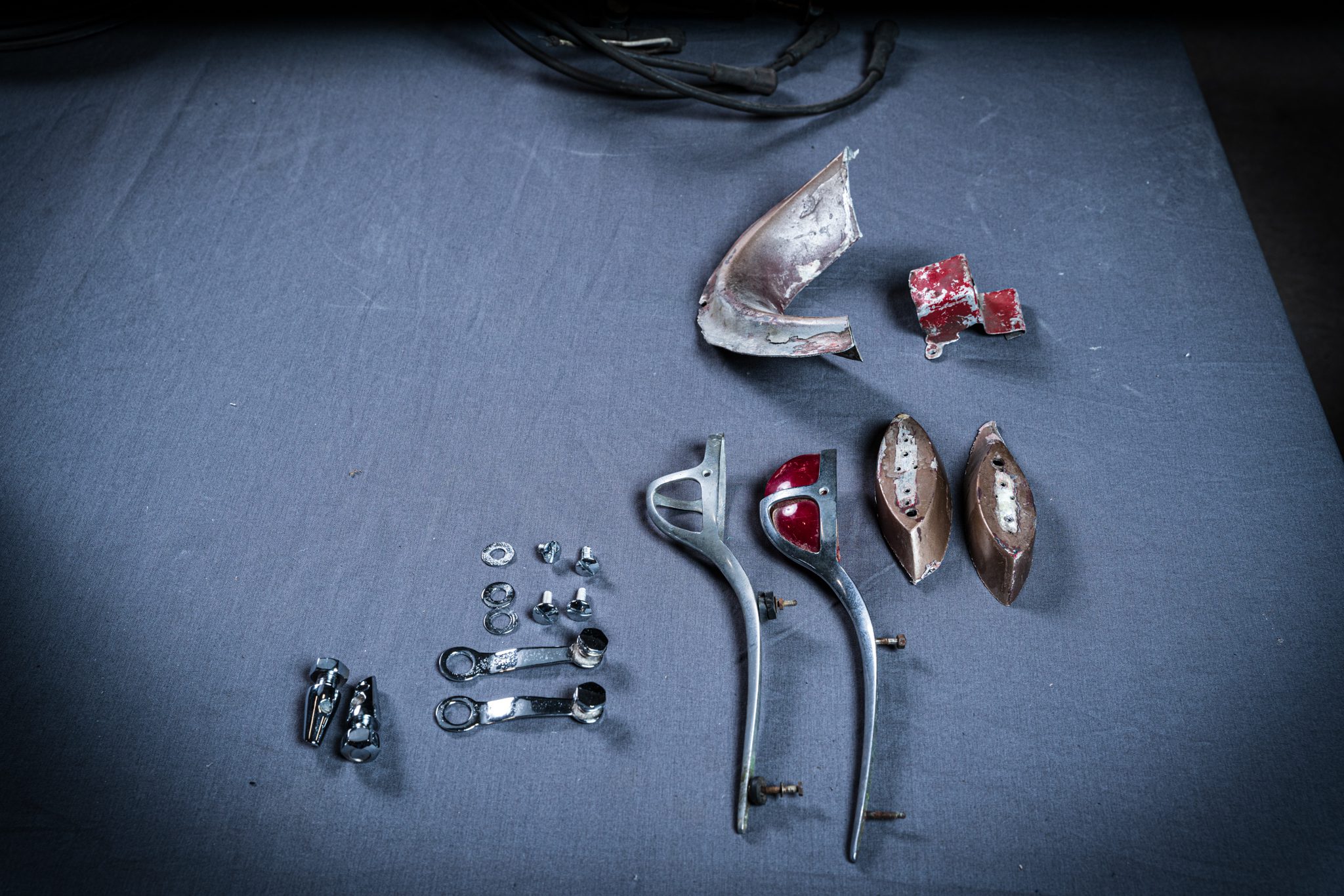 These tail lights were originally incorporated into the tops of the fenders.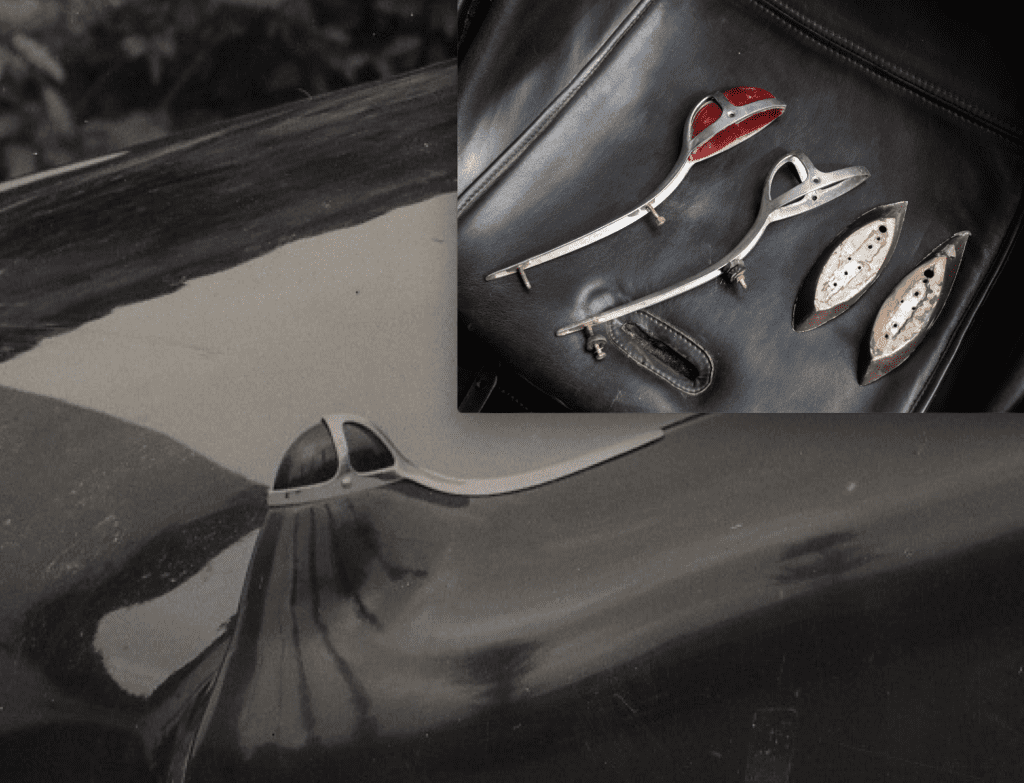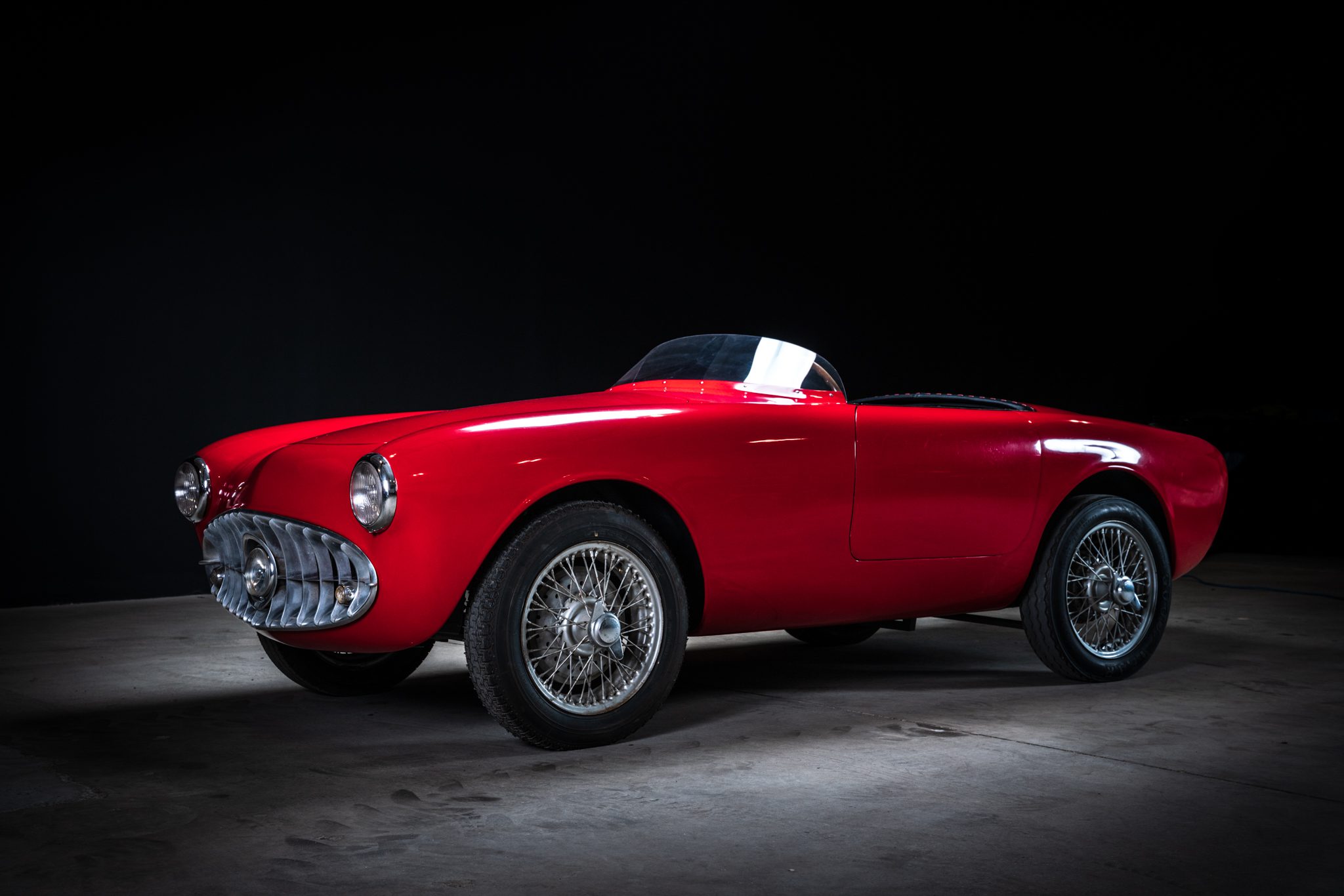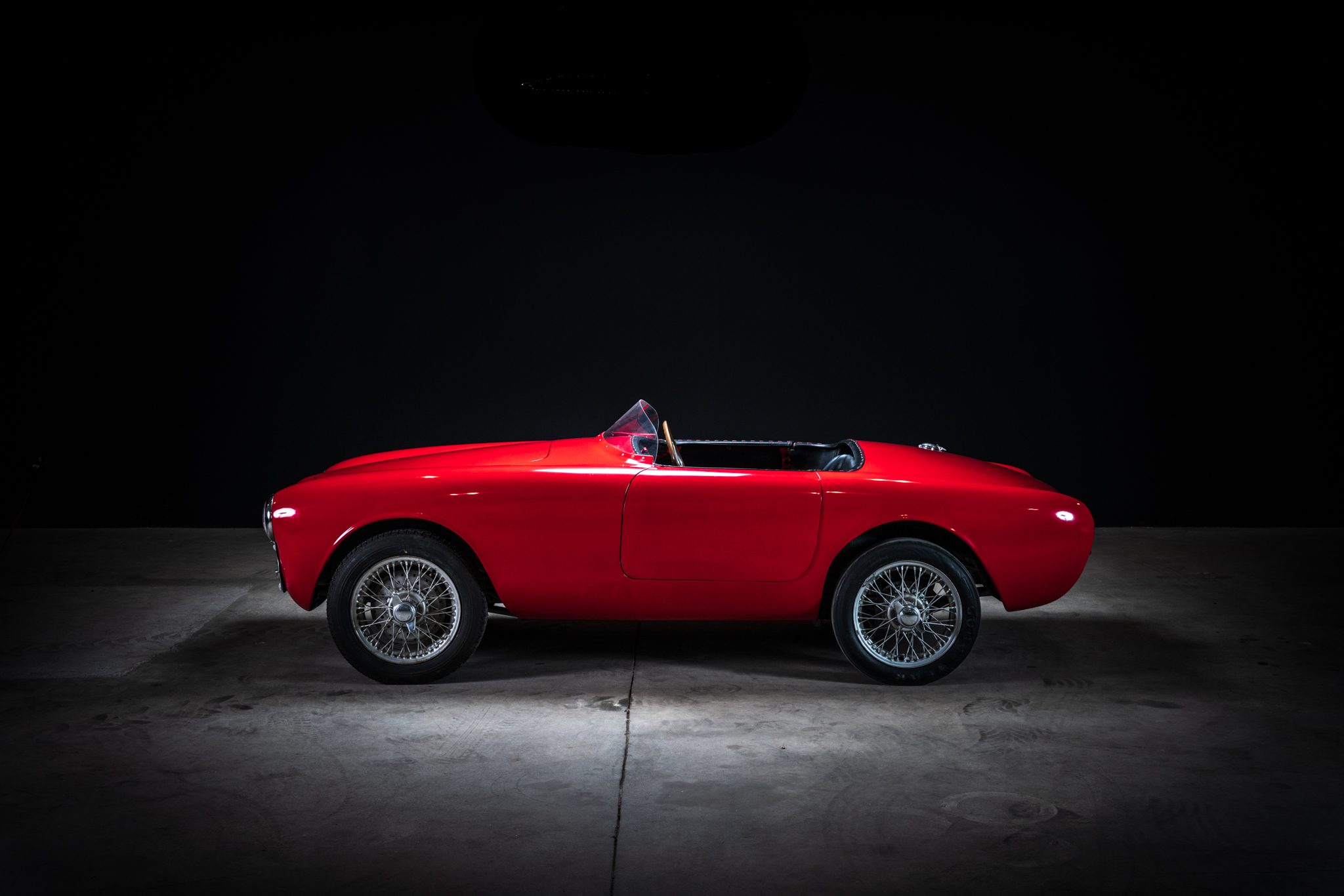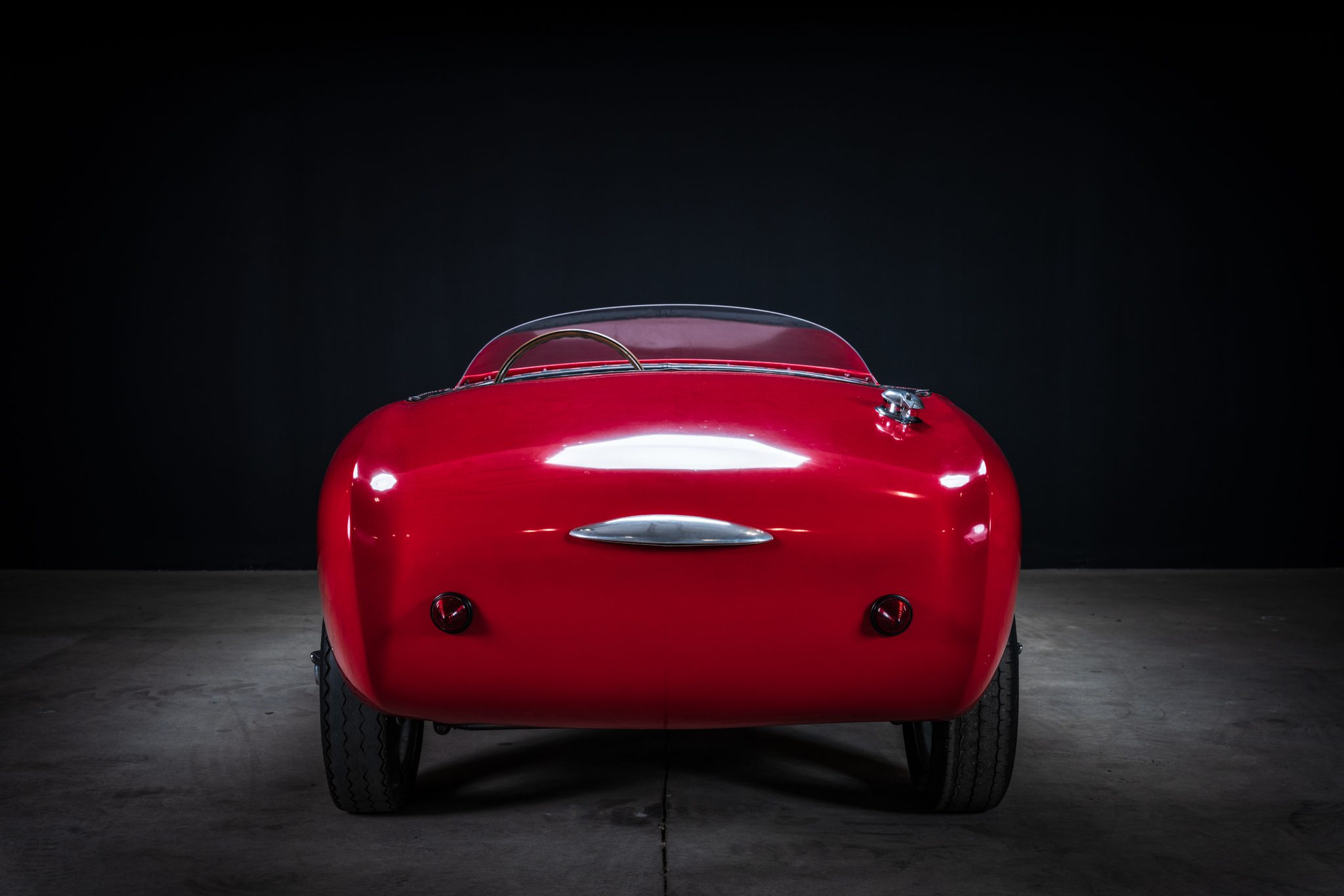 Enrico Nardi 
Mr Nardi would become famous for his steering wheels and speed equipment, but before the war Mr Nardi worked for Lancia as an engineer and race car driver. He competed in Mille Miglia from 1935-1938 in Fiat and Lancia's finishing every time. In 1940 he was once again in the Mille Miglia this time behind the wheel of  Ferrari's 815 (Auto Avio Costruzioni 815). He was a very talented and well respected individual in the automotive world.
After the War Nardi began manufacturing his own sports cars. The first being constructed in 1947 using a frame of his own design, rear suspension similar to a Bugatti. Fiat Toppilino front suspension and a BMW motorcycle engine. A beefier version of this chassis was also available with Alfa 6C2500 engine. Both versions were quick, nimble and very competitive.
By 1951 Mr Nardi had concluded that the BMW engine could not be developed any further so he started looking for an alternative. He was enamored with Panhard's two cylinder, horizontally opposed, engine, similar to the BMW. He built two cars using his standard chassis and Panhard engines. Both were clothed in attractive Frua barchetta coachwork. This body style was named the "Nardyna". 
The car on offer, chassis 953-1
In the fall of 1952 Stanley H "Wacky" Arnolt saw the Panhard engined Nardi's. He asked Enrico Nardi to build two with Crosley engines. The car we have for sale is the first car built, chassis 953-1. It was finished and shipped to Arnolt just in time for the New York Motor show. Mr Arnolt's Nardi Frua was very well received and was awarded first prize as the best designed car at the event. The gold-plated trophy was sent to Nardi in Italy. The Nardi Frua was shipped back to Arnolt Headquarters in Warsaw Indiana. In the summer of 1953 Arnolt raced it in 3 or 4 times. All were local Club events.
Please call or email with any questions.
1953 NY Auto Show car
1 of only 4 built
Frua bodied
Period race history
 Documented provenance
Location: Brookfield, CT
RAPLEY CLASSIC CARS
Specializing in the Rare and Desirable
500 Federal Road
Brookfield. CT 06804
Daniel@RapleyClassicCars.com
Signup For Our Newsletter