The Porsche 928 is a grand touring car produced from 1979-1995. They all had V8's up front, and were rear wheel drive which gave them a muscle car aura. They weren't that well received at first, and are still known as being expensive to work on, but the design has stood the test of time. In person they are quite low and wide, with big hips in the rear and a "squatted" type stance. Engine size varied from 4.5 liters to 5.4 liters, with horsepower ranging from 219 to 345 horsepower in the GTS spec cars.
Check it out here on Copart: https://www.copart.com/lot/39071349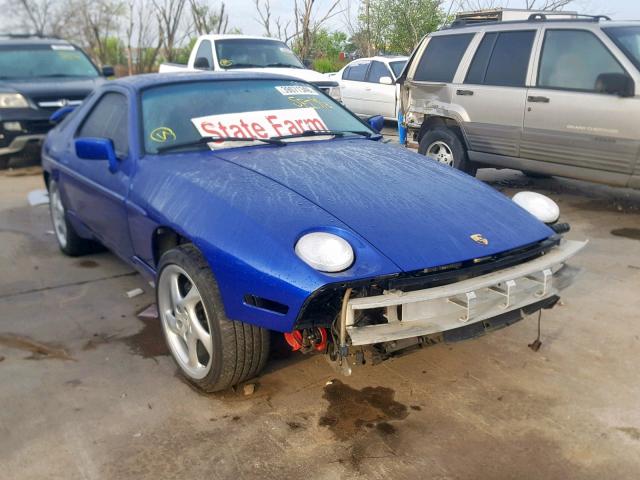 This particular 928S would have had a 5.0 liter V8 pushing out 316 horsepower, quite healthy! One of the options that you don't often see on these cars is a manual transmission. This one is equipped with that lovely option, and as a result is on the rarer side. Many of these cars have automatic transmissions, which doesn't detract from the GT ethos, but definitely detracts from the fun. The exterior blue is nice, as well as the tan colored interior; it's a shame to see it banged up! We pulled the Carfax and it turns out this car has had quite a few noted services performed, but it also shows that the car has a salvage title. It definitely looks repairable, but with 143,000 miles on the clock it would probably need some mechanical refreshment as well. A very nice 928 nonetheless!