The 2017 Lamborghini Huracan is an impressive modern supercar. With a naturally aspirated 5.2 liter V10 making 610 horsepower, the Huracan is one of the most powerful naturally aspirated cars left, and has one of the best exhaust notes of any car on sale today. It is also extremely fast, and will complete a 0-60 run in just 2.5 seconds. This 5.2 liter V10 is also shared with the Audi R8 V10. Although we're not given much information about the model specifics, we're assuming this is a four wheel drive LP 610-4, equipped with a dual clutch automatic transmission.
Check it out here: https://www.copart.com/lot/50665628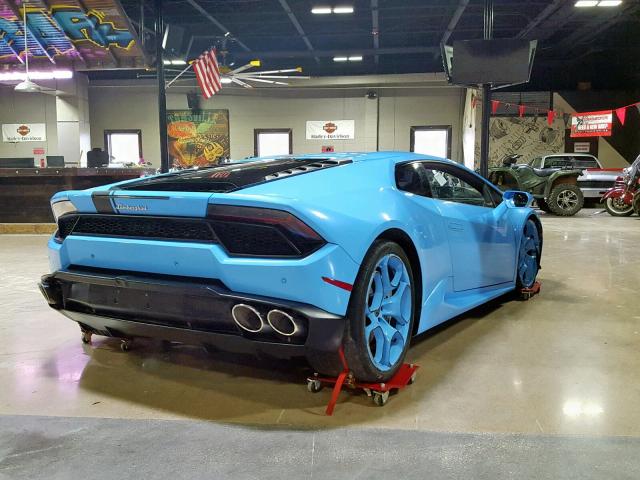 The vehicle report states that this car had an impact with a lamp post, which is supported by the "Lamp post" shaped damage to the left front area of the vehicle, and as a result carries a salvage title. The only good news is that the car was driven a healthy 12,000 miles by the owner, which for a Lamborghini is quite a significant amount. We hate to see such a uniquely colored V10 Lamborghini in such a state, but we're not entirely sure what we'd do with it given the title status. Maybe this becomes a race car, or at the very least a solid parts car. Four wheel drive can't always save you!
This car is currently up for sale at Copart Auctions.  As of tMarch 16  this car is bid to $41,250. Undamaged cars range from$200-250,000 asking price.