The Alfa Romeo Spider Veloce has been in production since 1966. There have been four series' of Alfa Spiders, but the one we have here is a series four car. This was the final series of the Alfa Spider, and production ended in 1993. There were only two trim levels, the Spider and the Spider Veloce (pictured). What separates the two are leather seats instead of vinyl, upsized wheels, air conditioning and cloth top came standard. The US market only had a 2.0 liter 120 horsepower four cylinder motor, although a 1.6 liter motor was available in Europe. There were 3640 1992 model year cars made for the US.
Check it out here: https://www.copart.com/lot/26284549/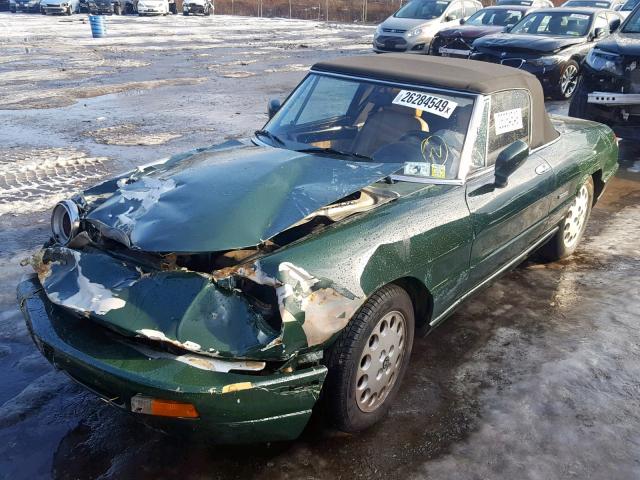 This green Alfa has had some serious front end damage. The airbags deployed, and the interior is also in rough condition as it is. We pulled the Carfax and found out that this car had not one but two accidents within 9 months of each other. It even passed an inspection in between the two accidents. It's now reported as a total loss unsurprisingly. We're not sure there is much to be done with this car, but the color is beautiful and these are fun little convertibles!