The Ferrari 488 is the updated version of the 458, and is Ferrari's current most track oriented model. They've been available since 2015, and won "The Supercar of the Year 2015" by car magazine Top Gear, as well as Motor Trend's 2017 "Best Driver's Car." High praise, but that's no surprise given Ferrari's track record. The 488 comes with a mid-mounted twin-turbocharged V8 producing 661 horsepower and 561 lb ft. of torque. These cars can sprint from 0-60 mph in just 3 seconds flat, and have a top speed of 205 mph (202 mph for the spider). Surprisingly the convertible is only 110 pounds heavier than the coupe, which is quite impressive. They are only available with a seven speed dual clutch gearbox (bring back a manual!!).
The Carfax report states that this car hit a stationary object, has an outstanding side airbag recall, and that the damages will exceed $1,000. That made us chuckle!
Check it out here: https://www.copart.com/lot/57166948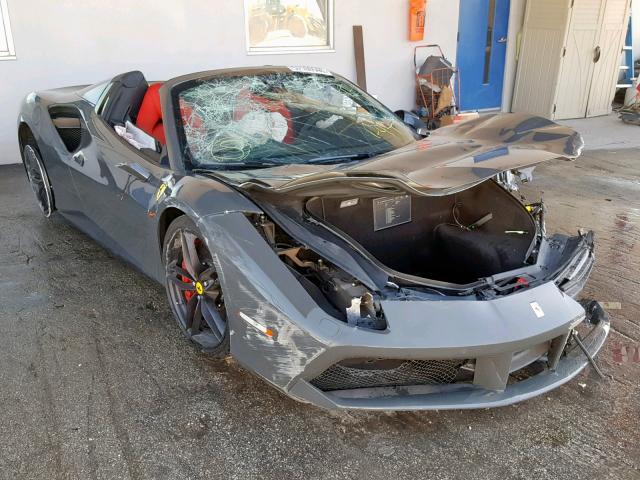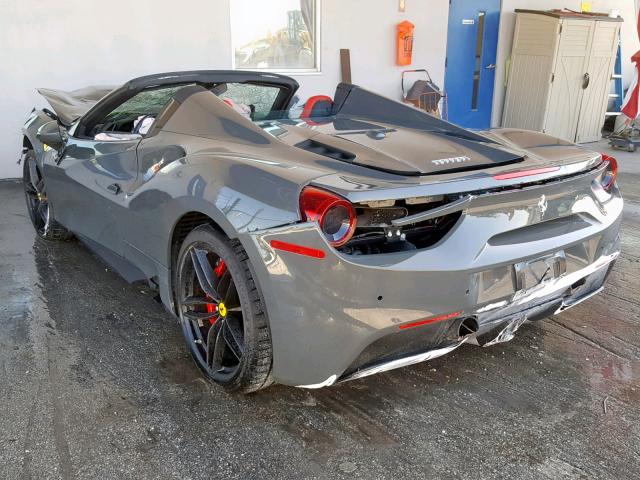 This particular car was ordered in a lovely specification of Grey over red (although we're not sure the exact Ferrari color). Unfortunately the owner did less than 4000 miles, and subsequently trashed their 488 Spider. It's a shame, but it seems like the car handled the crash pretty well so at least we know these cars are safe!