BMW never made an M8. They probably wanted to, but it never happened. The closest thing to an M8 ended up being the 850CSi. With a meaty 5.6 liter V12 up front, driving the rear wheels, there wasn't much separating the 850CSi from a true M division car. The big V12 made 375 horsepower in 850CSi guise, and all of them were equipped with a six speed manual transmission (save the manuals!). Just 225 of these beasts were imported into the United States, and there were only 1510 built for worldwide consumption.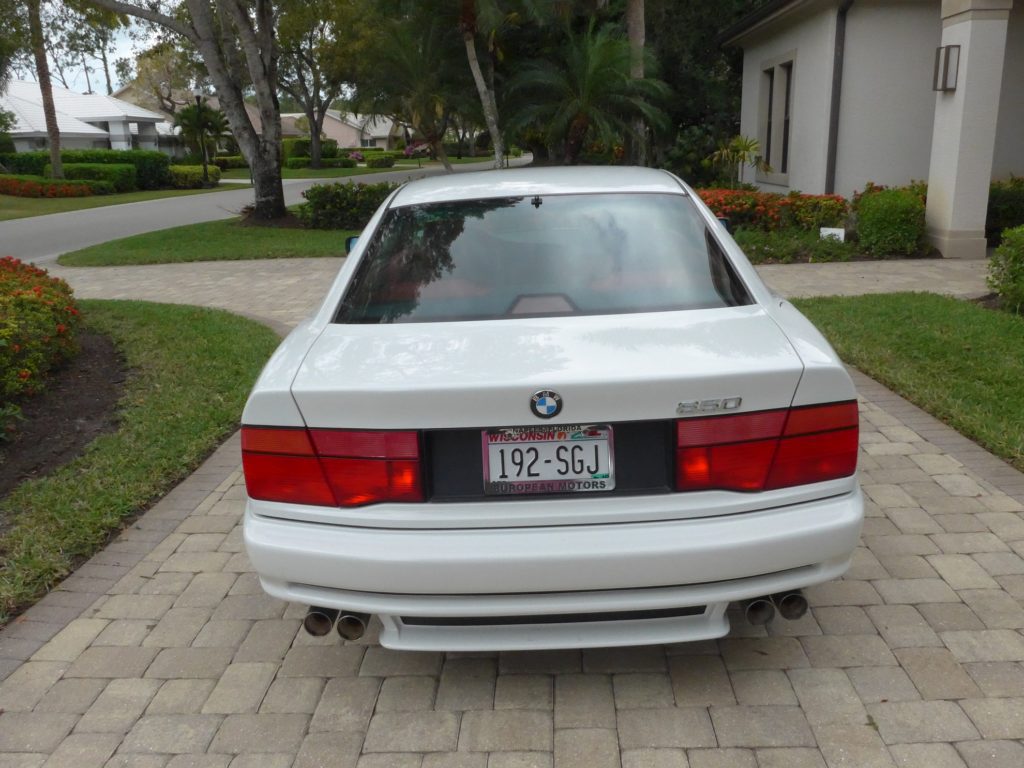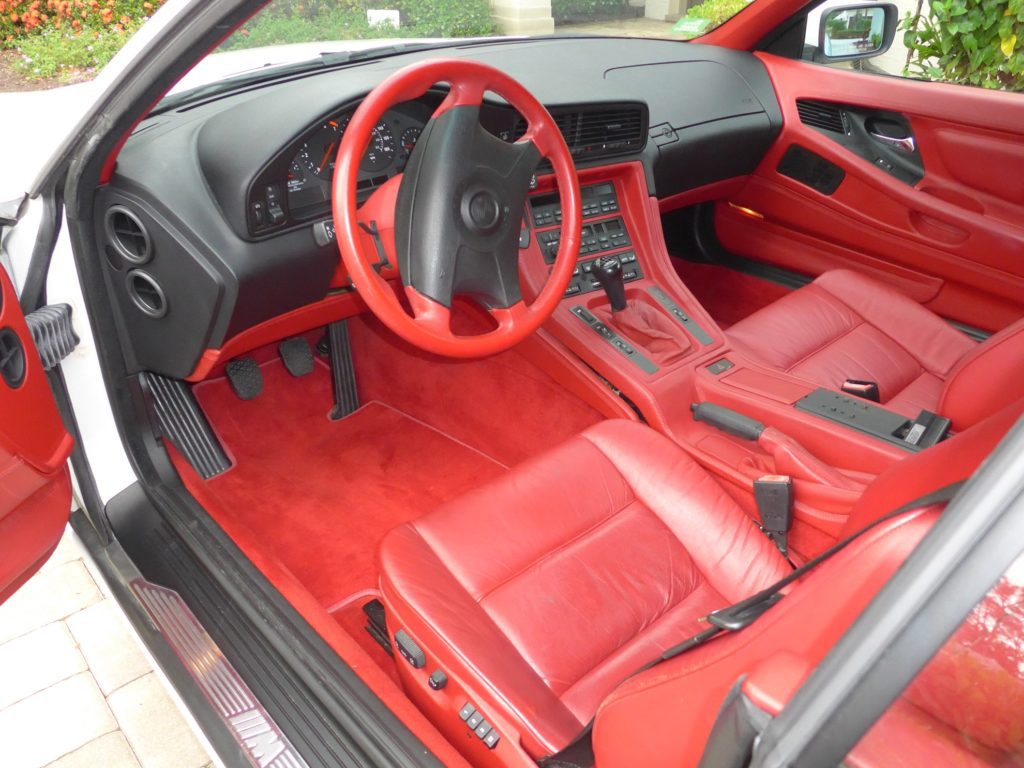 The 850CSi used the same engine as the 850i, but the M division made significant modifications to massage an extra 80 horsepower and 74 lb-ft of torque out of the motor (375 hp and 406 lb-ft of torque). The biggest change was the increased cubic capacity, moving from 5.0 liters to 5.6 liters. The 850CSi also had stiffer springs and dampers, a lower ride height, and a quicker steering ratio. Cosmetic changes included more aerodynamic front and rear bumpers, and four round exhaust tips (very BMW M-like).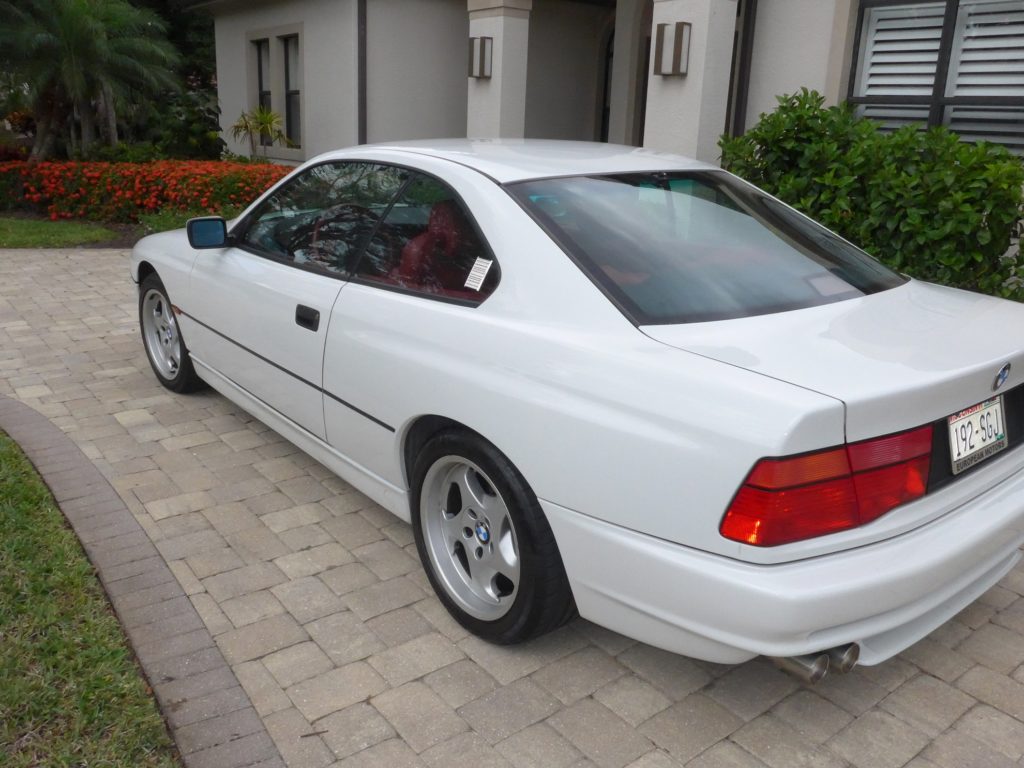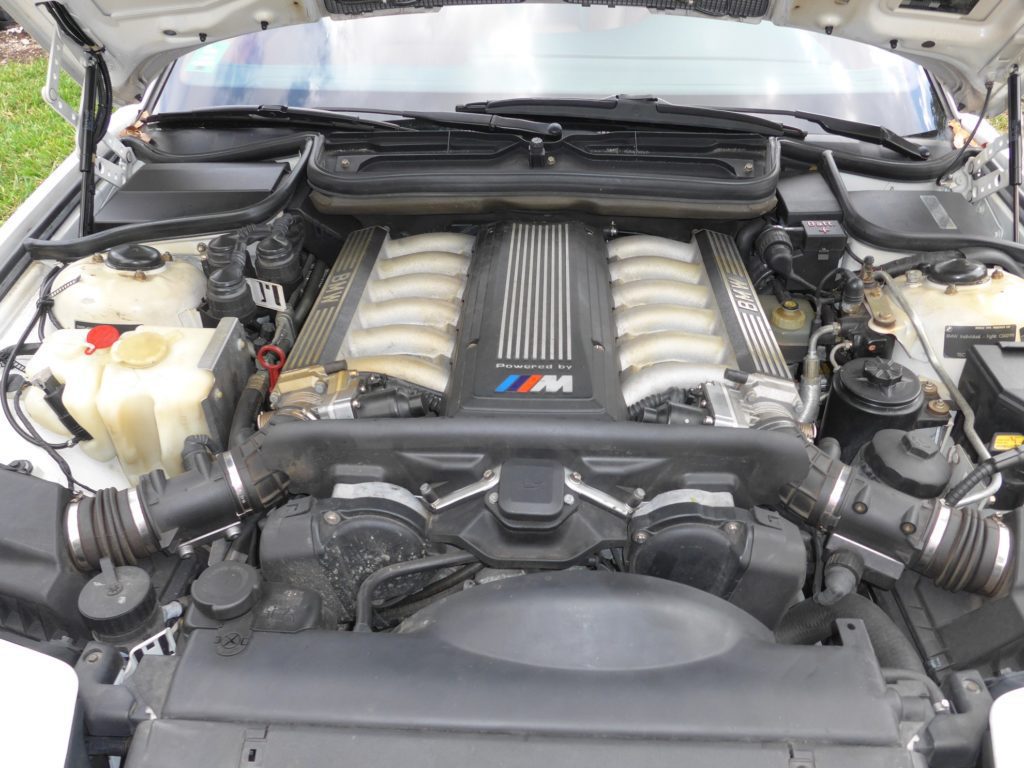 This particular car comes in a unique and stunning Alpine white over red color combination. It shows just over 40,000 miles and is in excellent condition. The only optional extra on this car is noted as "Special Interior" which was not a cheap option at $12,180. The original MSRP in 1995 was $116,830, or the equivalentnt of $195,000 today. Serious cash for this 8 series Bimmer!