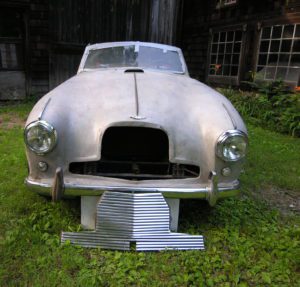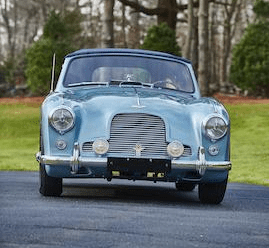 Over the years we've had a handful of these Aston Martin DB2/4 DHC. Back in 2008 I was particularly exciting about this one. It was a good matching number car, complete, and with no damage or rust.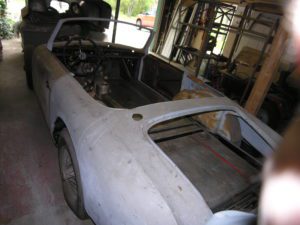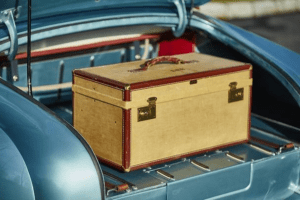 Only 102 Drop Head Coupes (convertibles) were built. This one was left hand drive and came equipped with the 3.0 liter Vantage engine, so it was quite rare and desirable! The first time I called the owner his wife answered. I mentioned that I was calling about the Aston she said "Do you want to buy it?" A good start!
The car was sold new in 1955 in Washington DC to a Mr. R.W.Cooper. By 1974 it was in Ohio and owned by the man that I purchased it from. It had covered just 35,000 miles and was a nice project car. He had planned to restore it and had made good progress, but had run out of time, energy, and enthusiasm. I flew into Ohio to have a look and after a few minutes knew that it was a car we wanted to own.
The car was on its wheels with the engine in place, but everything else was out or apart. We purchased it, brought it home, and reassembled the car to ensure that we had all the parts. Everything was nicely labelled, so putting it together was a happy task. We then put it up for sale.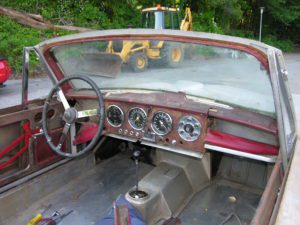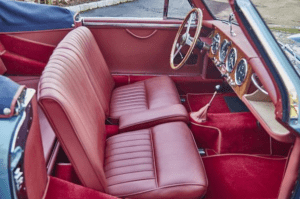 Quite quickly the car was sold and nothing more was heard of it. In 2015 the turned up for sale at a Bonhams Auction. Restored back to it's original colors and looking wonderful.
The Bonhams auction photos and details can be seen here.
https://www.bonhams.com/auctions/22205/lot/155/
The car was estimated at US$ 525,000 – US$ 675,000. Unfortunately on the day it did not sell. The car has also been seen at The Elegance at Hershey. We are unsure who currently owns it but we trust they are driving and enjoying it.