1952 Turin Automobile Show. Giovanni and Nuccio Bertone, father and son, were on the Carrozzeria Bertone stand, their stand. The company had kept the doors open thru two world wars and one depression, great accomplishments. The company was transitioning from one generation to the next, and by 1952 Bertone was in a difficult financial situation.
On the stand were two MG's that had been rebodied by Bertone. It was either an act of inspiration or desperation. Inspiration? America had just fallen in love with MG. Or desperation? Perhaps there was not enough capital or status to acquire a chassis from Lancia, Maserati, Ferrari or any of the other well-known Italian manufacturers. Either way the MG's would have to do.
"Luck favors the prepared" Bertone was prepared – luck would provide the rest.
On the first day of the show the American Industrialist and MG dealer (there's the lucky part) Stanley "Wacky" Arnolt stopped by the Bertone stand. Arnolt was immediately smitten by the two Bertone MG's and proceeded to place an order for 200 cars. 100 coupes and 100 convertibles. Two hundred cars may not have seemed that out of the ordinary to him, but for Bertone it was a different matter. They built a very limited number of cars each year, 200 in one order was a lot. Bertone company lore has it that Nuccio tried to talk him out of it. "Chassis from England, bodies in Italy, then shipping to Chicago – the cost!" Wacky Arnolt was not a man to be turned away. In very short order Bertone were bodying MG's. Mr. Arnolt was soon on Bertone's Board of Directors and became Vice President. Fortunes for Bertone began to change…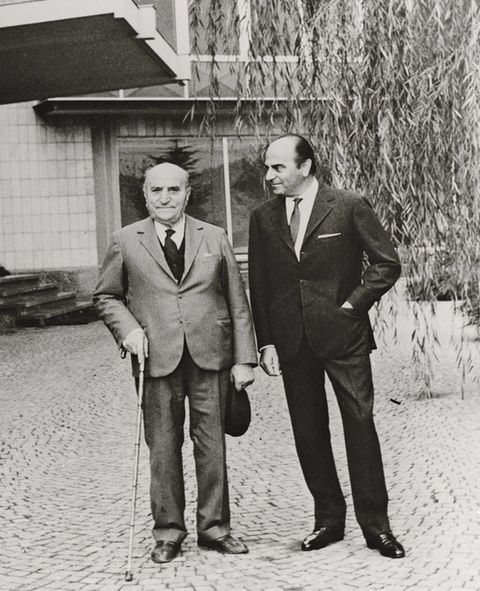 Changing of the Guard
Giovanni (the father) 68 yrs old. Nuccio (the son) 38 years old and looking to reinvigorate the company.
In 1953 MG informed Arnolt that they would not be able to provide anymore MG chassis. Arnolt started looking for a replacement. In 1953 Mr Arnolt visited the London Motorshow and was impressed with the Bristol 404. The price was rather intimidating. Bristol agreed to provide a stripped down 404 chassis with a Bristol 6 cylinder engine. They were to be shipped to Bertone in Italy to be clothed in a Spyder body. The design was by Franco Scaglione. Coachwork by Bertone. The Arnolt Bristol was born. Once again 200 were ordered. 142 were produced. 140 roadsters and 2 coupes.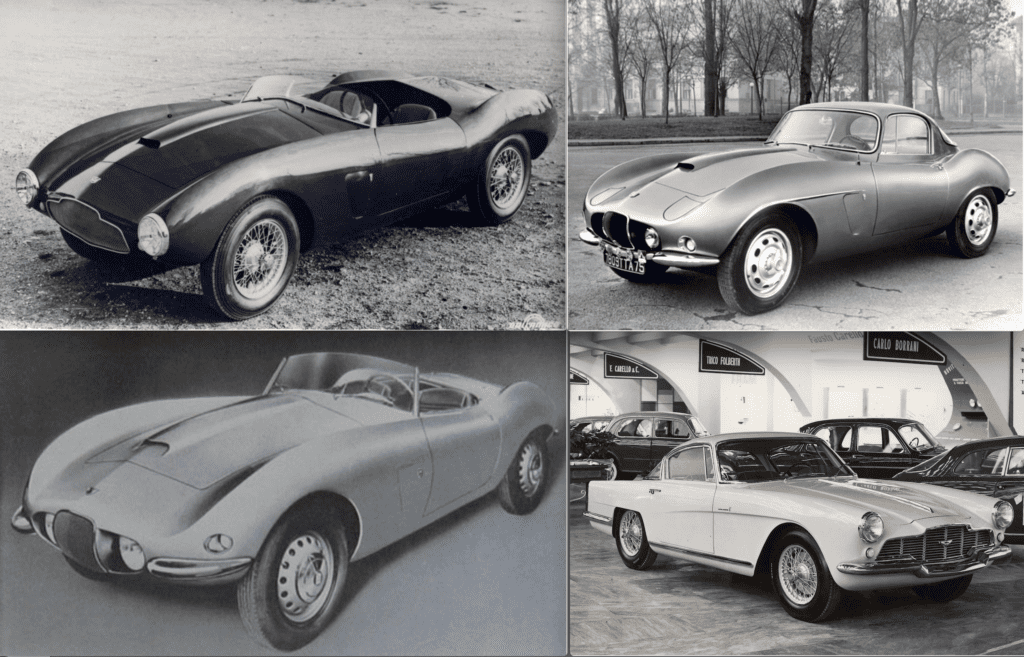 After the Arnolt MG's and the Arnolt Bristols the collaboration between Arnolt and Bertone went on to produce, Bertone Aston Martin and Bentley's. Just a few of each.
None of these cars were sold in large number or sold easily. On the surface it seems that the Arnolt-Bertone marriage was not financially successful. Great profits did not flow from the sale of these cars. However fortunes were about to change for Bertone.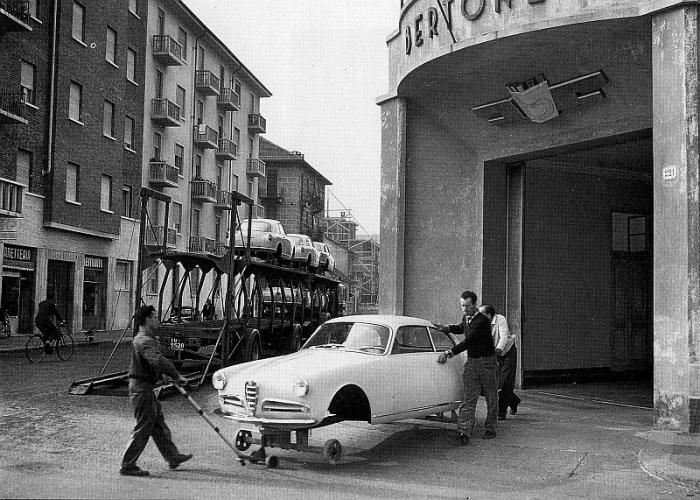 Shortly after Wacky Arnolt became the Vice President of Bertone they landed their first big order. The Alfa Giulietta Sprint (Bertone produced over 40,000 sprint bodies). Orders came in from NSU to produce the Sport Prinz (20,000 units). Into the 1960's Alfa continued with the 2600 Sprint (7,000 produced) and then, an order from Simca, with the 1100/1200 coupe (25,000 produced). Large orders produce large amounts of revenue. Bertone was set!
One can only imagine the changes these large orders required. Bertone had to build up from a maker of hand built bodies to an operation that could produce many thousands of cars a year. Having an American Industrialist onboard with experience in manufacturing, deep pockets, and access to large quantities of credit must have been a great advantage.
Wacky Arnolt may not have made much money on the Arnolt MG, Arnolt Bristol or other cars he produced, but his investment in Bertone was paying dividends.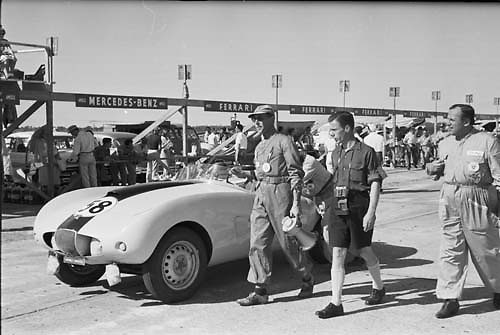 Back in America Wacky Arnolt went racing.
His Bertone bodied Arnolt Bristol's won class victories at Sebring and continued placing very well for several years.
Wacky Arnolt went on to become the BMC Distributor for the Midwest. Handling the full array of BMC products. Austin Healey, MG, Riley, Wolseley, Morris, Austin etc. He had successful Automobile companies in both the USA and Italy.
An unexpected end.
The end came too soon for Stanley "Wacky"Arnolt, at the age of 54, he had a stroke. Two years later he died from a heart attack. It was the day after Christmas, December 26th, 1963. He owned several companies and after his passing his wife (Ghean) continued to struggle with the core businesses for another 13 years, before selling them off. Eventually they were shut down. Arnolt corporation was no more.
In an interesting parallel, Nuccio Bertone also left his company for his wife (Lilli) to run. He died on Feb 26th, 1997. Mrs Bertone struggled for another 15 years but eventually Bertone went out of business. No new orders had come in since Mr Bertone's passing. The financial challenges of 2008 hastened the downfall and by 2012 the company was gone.
Both Arnolt and Bertone had the magic touch. They knew what was needed to keep their businesses profitable but neither had a succession plan in place.
Wacky died young (56). He had two sons, one in his teens the other in his 20's. Perhaps Wacky had no sense that his time was limited.
Nuccio Bertone was 82 when he died. He'd had plenty of time to plan but perhaps underestimated what it would take to keep the company going.
The collaboration between Bertone and Arnolt marked the beginning of a great expansion in Bertone's business which continued up to the edge of the next century. Some great cars were produced from this American Italian venture. I am confident that Stanley "Wacky" Arnolt looked on it with pride.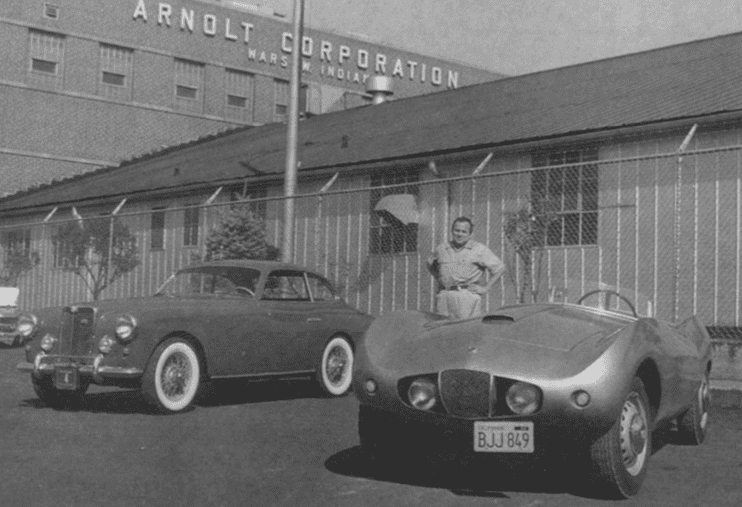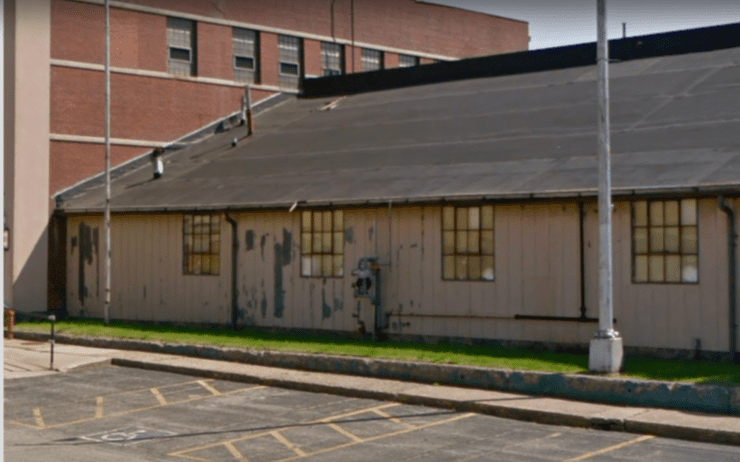 Gone but not forgotten.
Arnolt and two of his creations, circa 1959 and the same location today.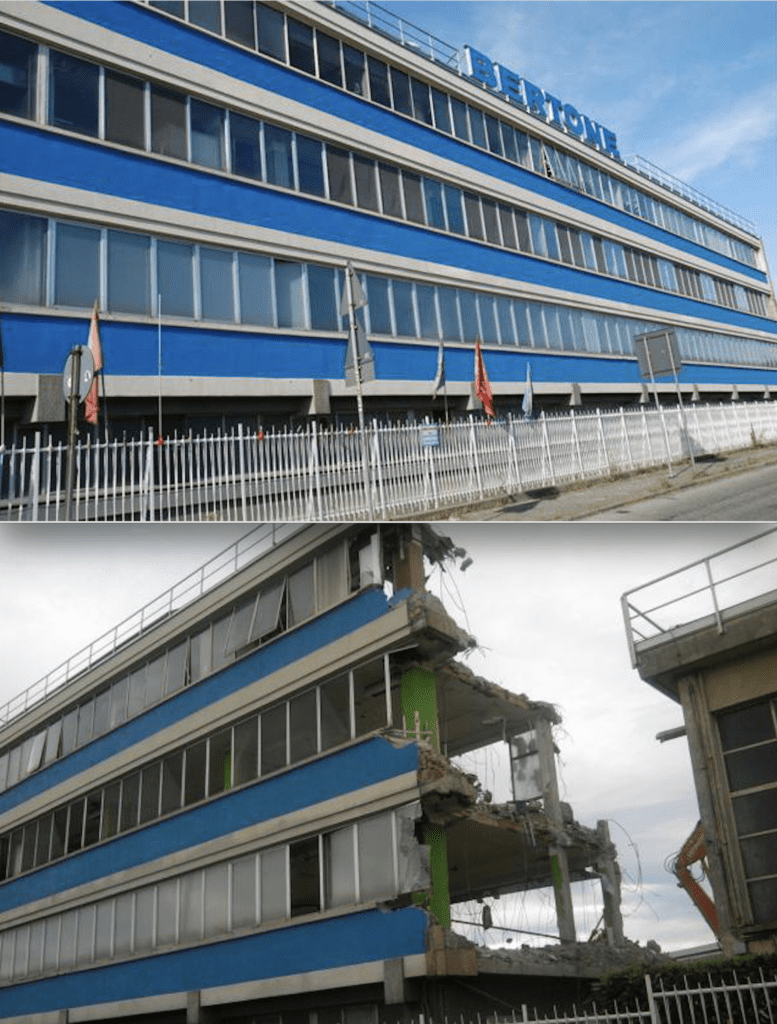 The Bertone factory offices. Shuttered then eventually knocked down. Sad? Indeed, but progress marches on.