Why are some race cars detuned? When we came across this Mclaren we saw that this MP4-12C actually makes only 493 horsepower in race guise, versus around 600 horsepower for the road going version. So we had to look into it, and the reason actually isn't all that exciting. We figured maybe these race teams were looking for more reliability for endurance racing, or cost effectiveness, but it turns out they just detune the cars to comply with the regulations for whatever racing category they're in. For the GT3 category cars must have between 500-600 horsepower and must weight between 1200-1300kg (exact rules change yearly). Another example of this is Mclaren's 570s GT4 car, which makes 562 horsepower in the road car, but just 420 horsepower for racing!
The Mclaren name has always been synonymous with racing. It is only in the last ten or so years that Mclaren has started building street cars (outside of the F1 in the early 90's). However, what we have here today is a full blown race car, eligible for the LMS series, Blancpain endurance, and Sprint series (possibly more). This MP4-12C GT3 is based on the road going MP4-12C, with the main changes coming from safety upgrades (roll cage, seats, harnesses) and drivetrain changes like a 6 speed sequential automatic gearbox instead of a double clutch automatic gearbox. This GT3 version is 176 pounds lighter than the road going MP4-12C.
Check it out here on Hemmings: https://www.hemmings.com/classifieds/dealer/mclaren/mp4-12c/2206606.html#&gid=1&pid=8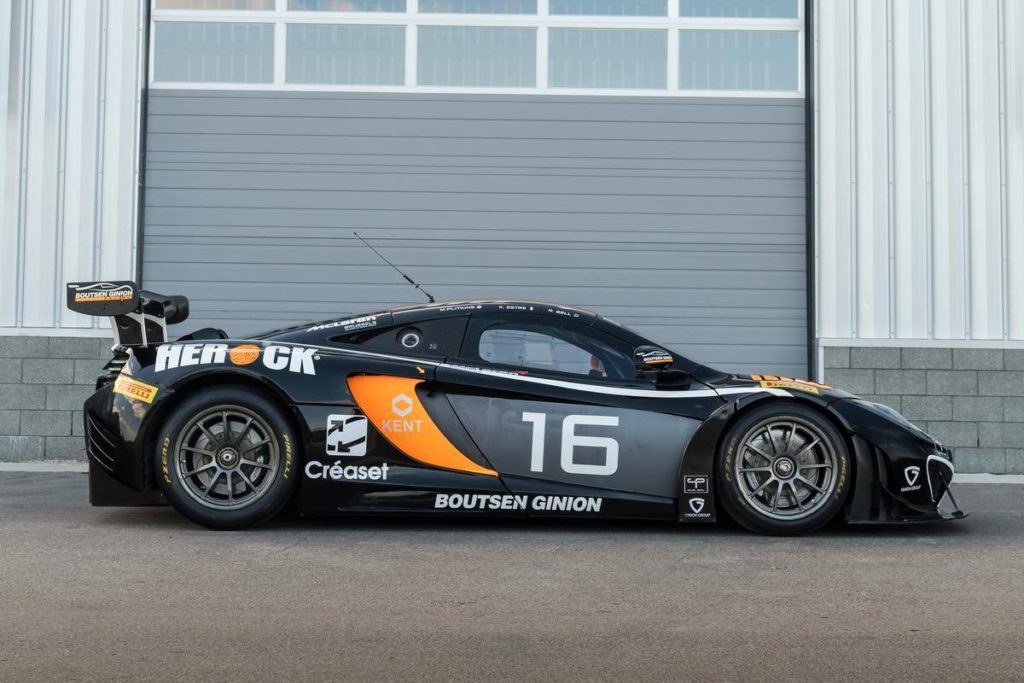 This specific car is chassis No. 23 of 40 built, and has been campaigned in some Blancpain endurance races as well as a few others. The maintenance is up to date, which is a good thing as maintaining one of these GT3 cars is a seriously expensive endeavor. It is now offered for sale on Hemmings with no price listed. What an insanely fun experience driving one of these would be!