The Lamborghini Espada is an unconventional Lamborghini design by Marcello Gandini, produced from 1968-1978. It's a shooting brake of sorts, but has a see through rear hatch making it quite unique to look at. With only 1217 produced for the entire production run, it's definitely a rare car, yet they're still quite attainable price wise as they generally sell for around $100,000 depending on condition. Espadas came equipped with a 3.9 liter V12, putting out around 350 horsepower.
Take a look it here: https://phoenix.craigslist.org/nph/cto/d/scottsdale-2-lamborhhini-espadas/6848156769.html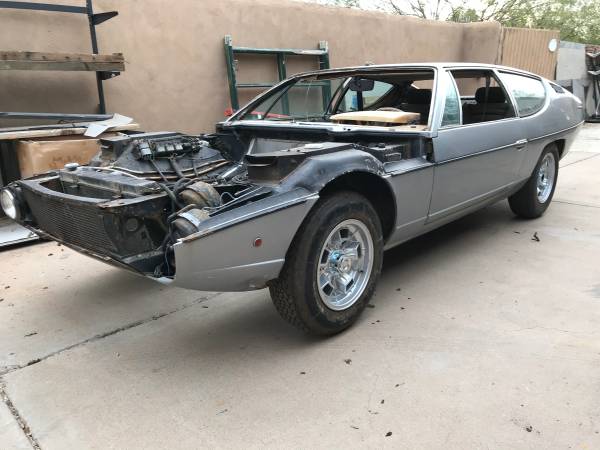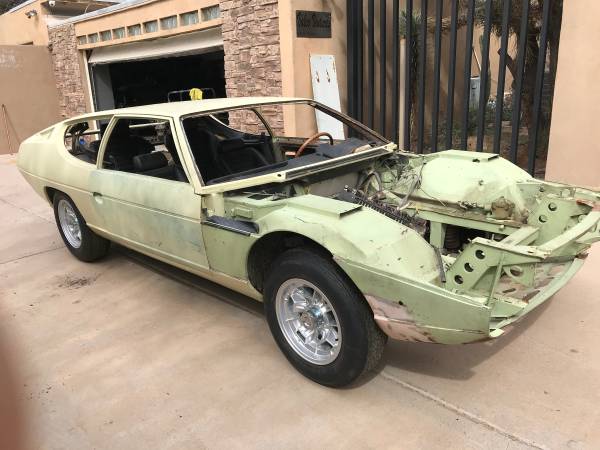 This Craigslist ad is interesting because there are two Espada bodies for sale, a 1969 Serial No. 7302 and a 1972 Serial No. 7861. The main difference between the '69 and '72 cars were interior based, but the later cars did have slightly more horsepower due to a higher compression ratio, and also came with upgraded brakes. The ad states that there are enough parts to put one complete car together, engine and all. These cars both have clean titles, and were reportedly stored inside for the last 30 years, so rust shouldn't be a huge issue. It appears that one of the two cars was actually an automatic, which was a rare option at the time, although we'd still take the manual!