The Porsche 912 was produced from 1965 to 1969 as an entry level version of the Porsche 911. It could be ordered as a coupe or a targa, and all came with a 1.6 liter four cylinder which was a mild evolution of the earlier 356 motor. These cars made only 100 horsepower, and despite the 2100 pound curb weight they're still not exactly fast. However they do share many of the handling benefits of a 911, and the four cylinder motor is a simpler, cheaper engine to operate. This particular car is a soft window targa, which means it has a transparent plastic rear window instead of a full glass rear window.
Check it out here: https://www.copart.com/lot/26515509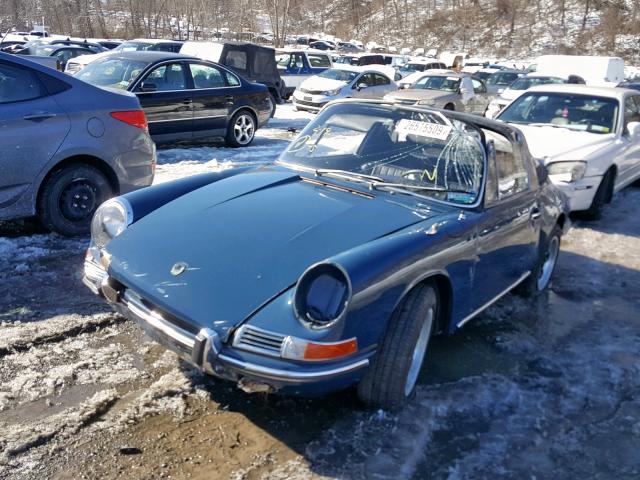 We're not entirely sure what happened to this car, but seeing that there is damage almost everywhere we wouldn't be surprised if it rolled at least once (well done roll hoop!). We're happy to report that this car has a healthy 88,000 miles on it, so it was at least enjoyed for quite a while before ending up in its current state. This one would take quite a lot of work to get it back in shape; hot rod candidate anyone?!