The Maserati 3500GT is a two door coupe/convertible produced by Maserati from 1957 to 1964. The coupe was designed by Carrozzeria Touring, and the convertible by Michelotti at Vignale. The 3500 GT was a classic grand touring machine, front engined and rear wheel drive, and weighed around 3100 pounds. It came equipped with a 3.5L six cylinder motor with twin-plug ignition and dual overhead cams, producing 217 horsepower at 5500 RPM, and a four speed manual gearbox.
Check it out here on Hemmings: https://www.hemmings.com/classifieds/cars-for-sale/maserati/3500/2162225.html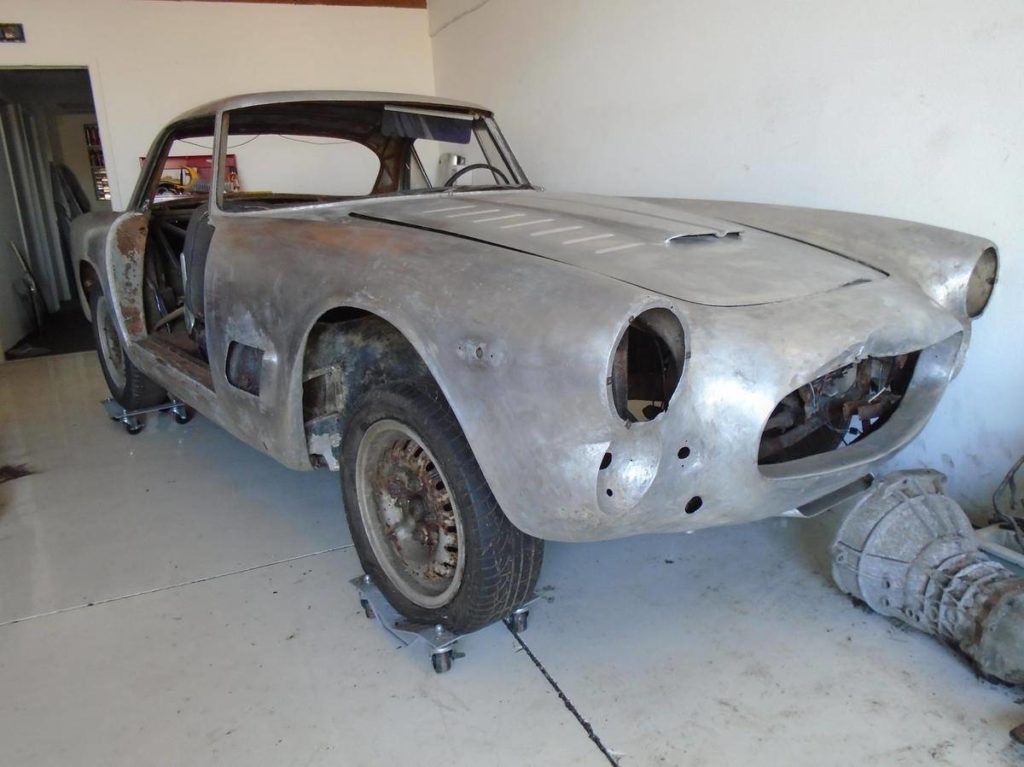 This particular 3500GT has some rare factory options that could be unique to only this car. These unique features were louvers on the hood, unique rear end style driving lights (more similar to later Sebring/Mexico), turn signals transposed, single 60mm exhaust with muffler delete, no trident for front grille, and mud protection for front brakes. The seller states that the car appears to have no previous damage or bodywork repairs, and that the interior is complete and ready for installation. The engine is currently being rebuilt, and apparently has needed nothing more than gaskets and seals.
If interested in this unique 3500GT please get in touch with us as we can help with the purchase and correct documentation of this car.