The Jaguar XK120 was a ground breaking design when it arrived in 1948. Modern, stylish and fast. The first 240 cars were aluminum bodied with later cars bodied in steel. Powered by a straight six, 3.4 litre engine with twin cam shafts producing 160 horsepower.  The war had just ended and Jaguar made a statement with this car.  They had raised their game.
We recently found this early XK120 roadster on Craigslist.
Check it out here: https://seattle.craigslist.org/see/cto/d/auburn-jaguar-xk120-roadster/6872396392.html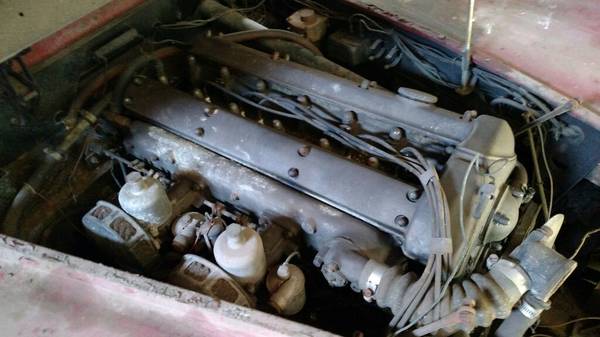 This particular car is on the earlier side, as it left the factory in June of 1951, and is a Roadster, or in the parlance of the factory an OTS (Open Two Seater). It has some nice early features, no studs on the front of the cam covers, chrome running lights on top of the front fenders (not pictured). The car has steel wheels with spats. The original car color was "Birch Gray" with "Biscuit and Red" interior, very "period" correct colors. This car was parked in Illinois in 1969, and is just now emerging for the first time. As with so many projects, the owner at the time had started taking the car apart to do some paint and bodywork, but it just never came full circle. Photos show the chassis plate and head numbers match. Many original parts are shown in the photos.