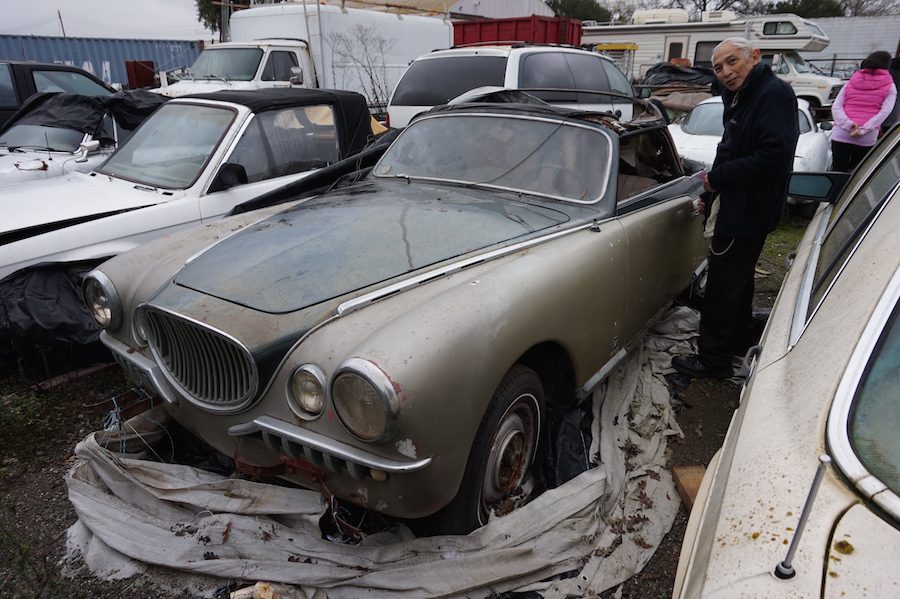 Maria and I flew to Sacramento to see, what was rumored to be, a Fiat 8V Vignale convertible. The Fiat 8V is an 8-cylinder Fiat. Rare, coach built and very desirable. I had carefully studied the 8V book, paying particular attention to the handful of Vignale bodied cars. In preparation I had the chassis number range committed to memory. Over the years I had inspected a few 8V's and I felt that I was ready.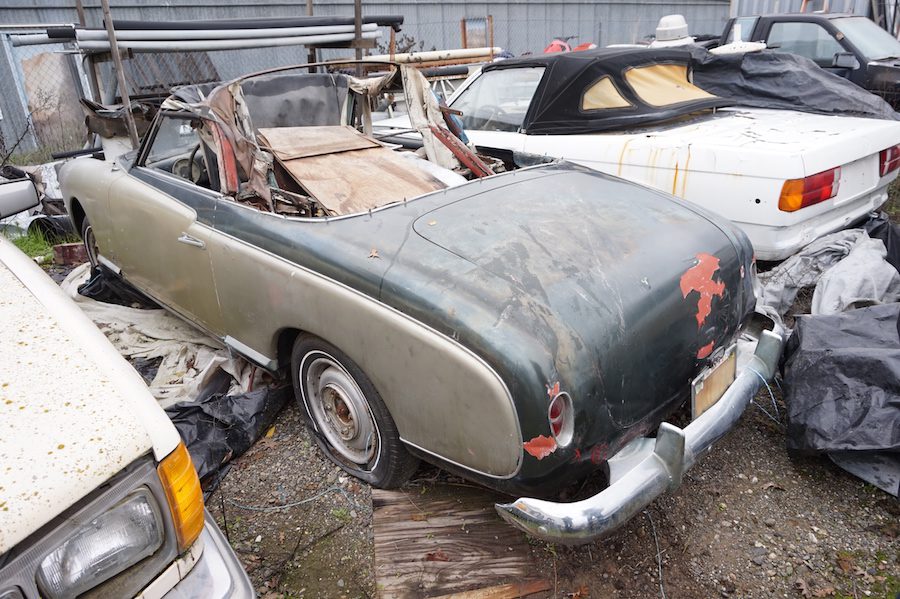 Standing next to this car it quickly became apparent that it was NOT an 8V. The chassis number did not fit the known range and the style was different.  It was a special bodied Fiat just not an 8V. The next thought was Fiat 1100. No, not that either. Fiat 1400? At the time it didn't matter that much. It was special and, if possible, it needed to come home with us.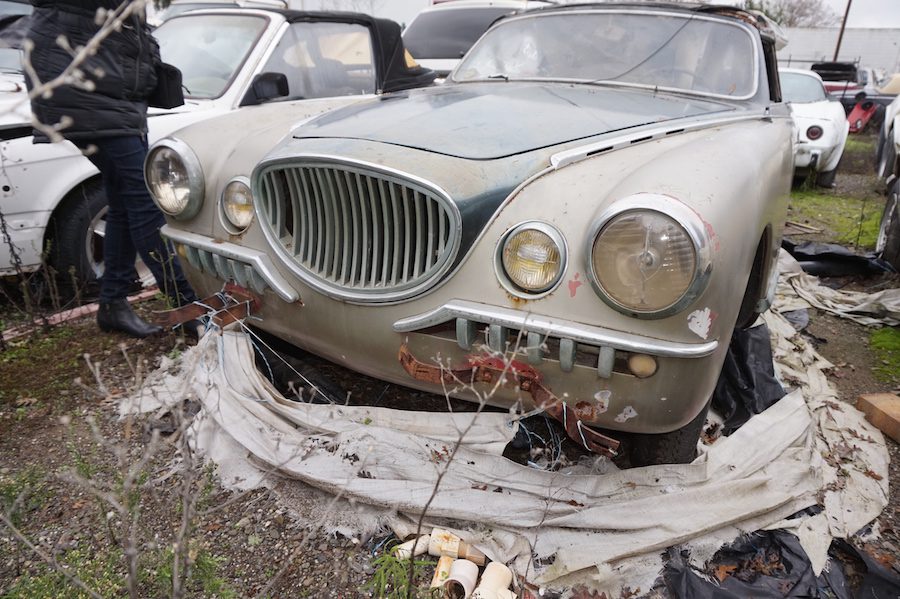 The Fiat 1400 was produced from 1950-1958. This particular car was designed by Giovani Michelotti and bodied by Vignale. Michelotti was responsible for designing countless Ferrari's, Maserati's, Lancia's, Alfa Romeo's, Triumph's and BMW's.
This Fiat 1400 Vignale was actually built to be shown at the Turin Motor Show in 1952, and was imported to California soon after. The owner was a lady named Dorothea Herrscher, who lived in Beverly Hills. She bought the car from Alfred Vignale himself!  It cost her $6000, a lot of money back then. This car was highly acclaimed, and made appearances at several shows in California. It won first in class at the 1952 Petersen Motorama show. It was featured on the front page of Motor Trend magazine in 1953. The car was last seen in show at the 1953 Concours d'Elegance in Los Angeles. Interestingly, this car is also made an appearance in "The Racers" a movie by Kirk Douglas.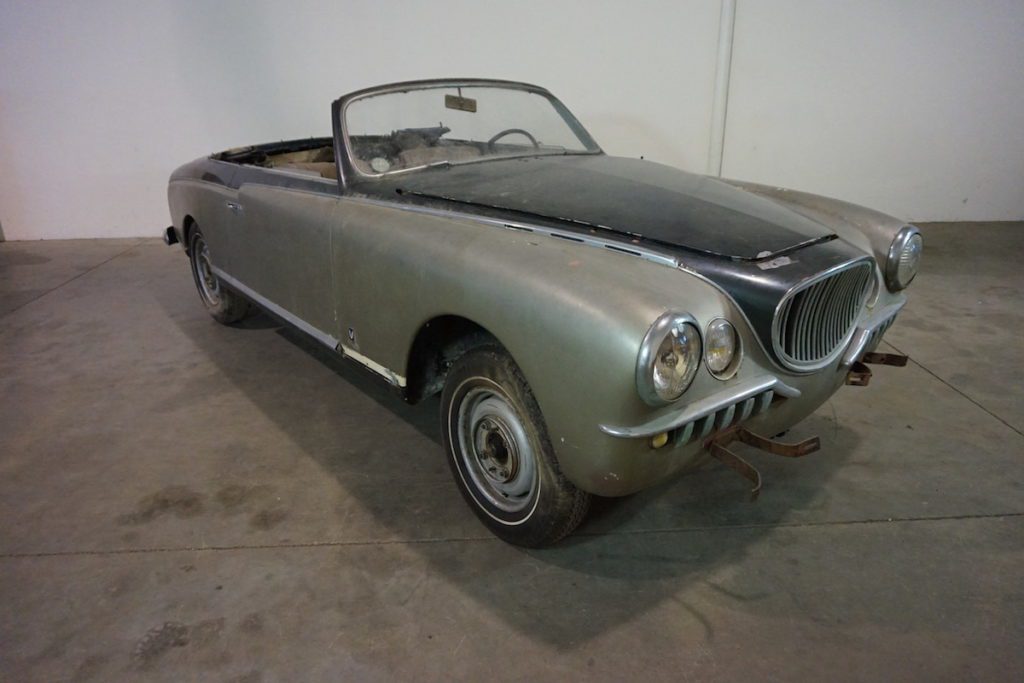 The owner was a kind gentleman who had been collecting cars his entire life. In the 1970s he had traded an American Classic plus some cash for the car. He had always planned to restore the Fiat, but time had run out, a recurring theme for many of these "barn find" type of cars. We purchased the car and had it transported back to our facility in Connecticut.  
The Fiat was remarkably well preserved, retaining most of its original parts. The floors were intact, and although some surface rust was present there were no rust holes, it was a solid car.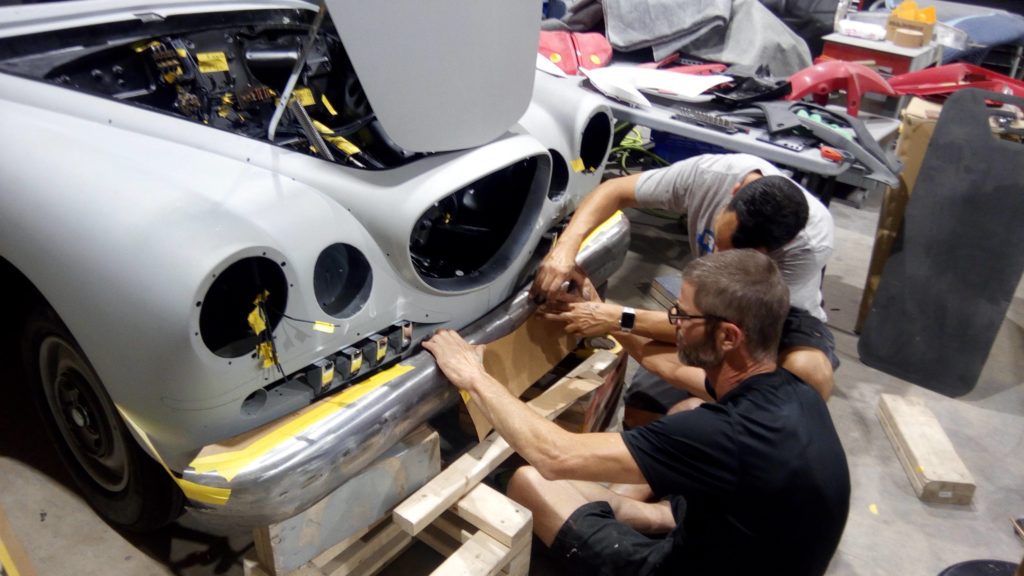 The car was sold to Stephen Bruno, owner of Rare Classic Restorations of Florida, and the real work started. An incredible amount of time, work, and money go into restoring a coachbuilt car.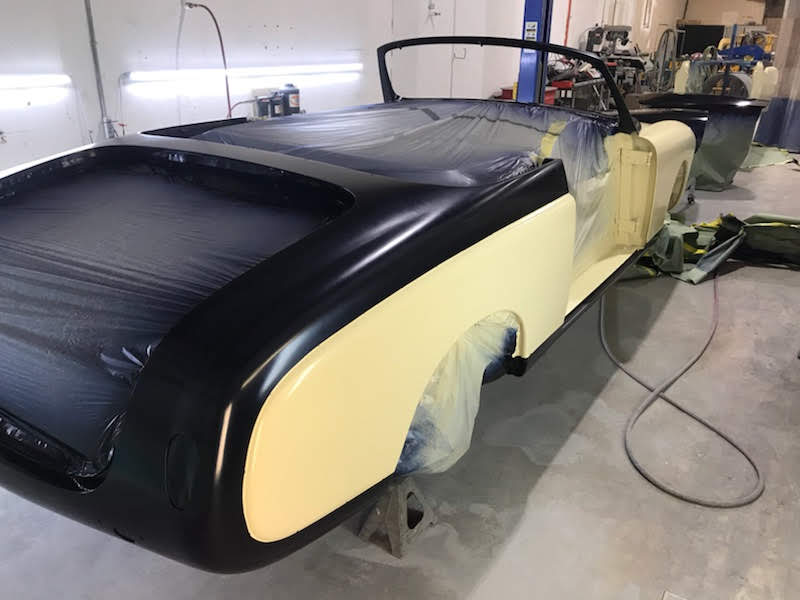 It takes serious commitment and dedication, as there are many details to get right.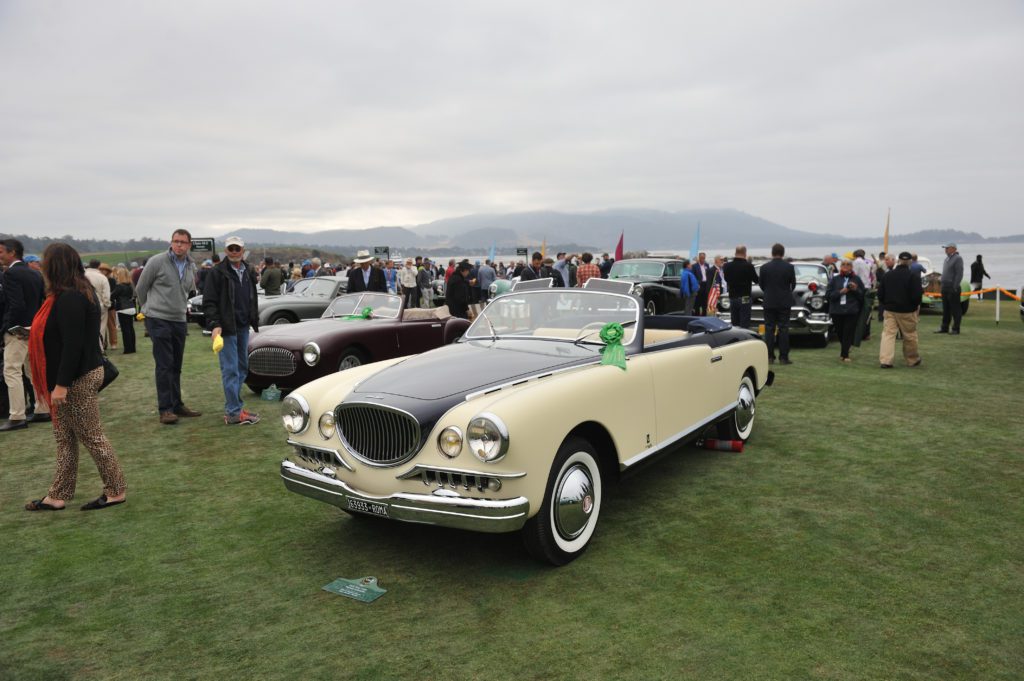 Once finished the car was shown, too much acclaim, at the Pebble Beach Concours in 2018. There is always great excitement when something important, and fresh to the world, rolls out onto the lawn.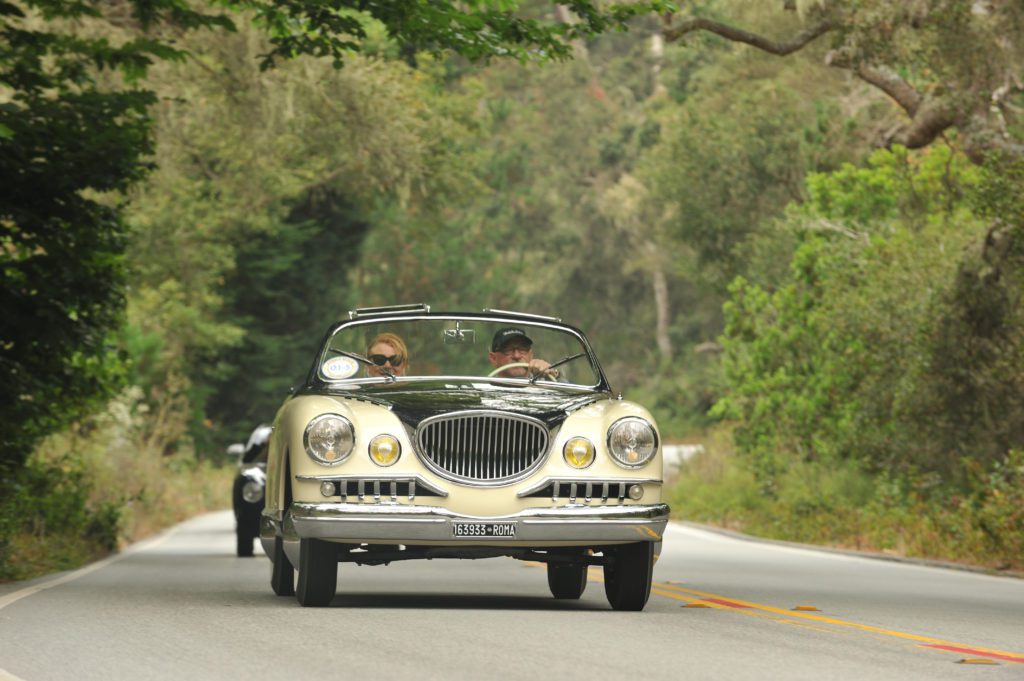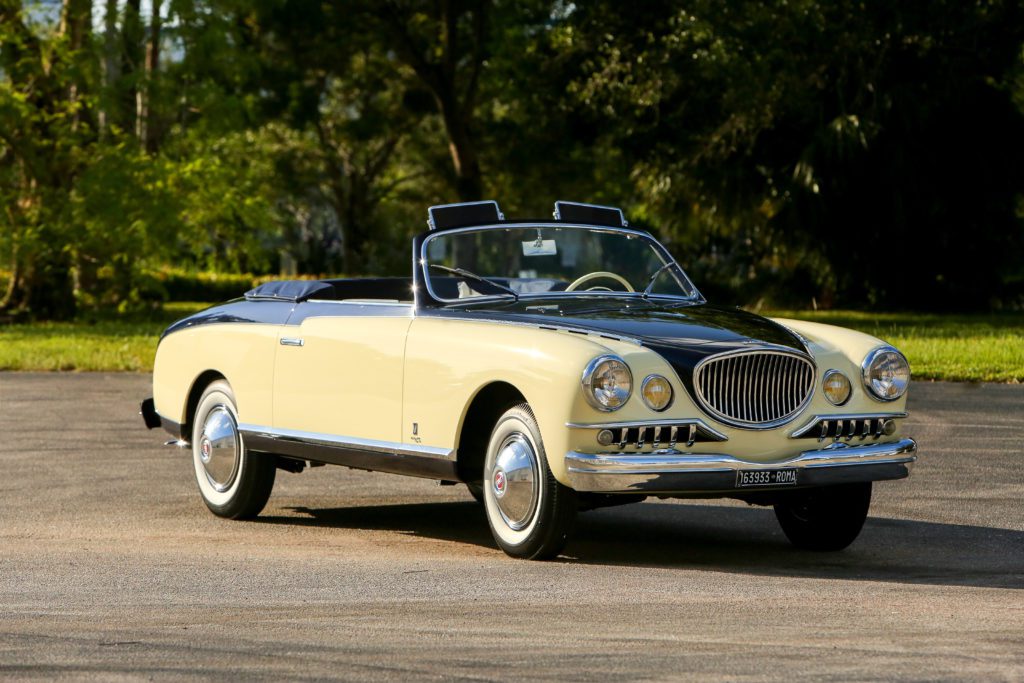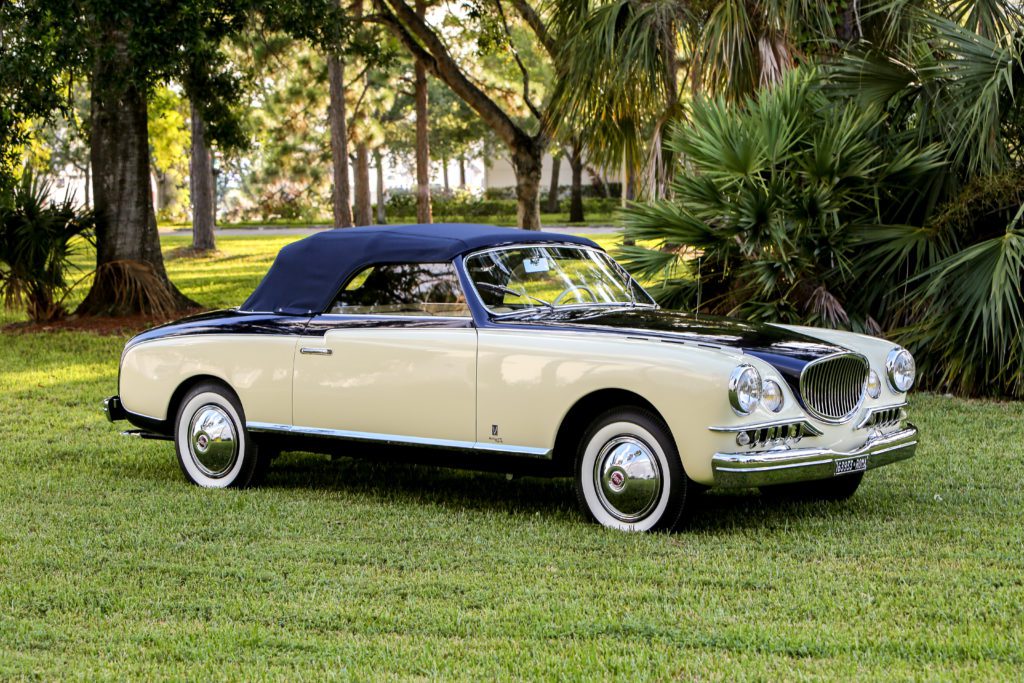 Before and After