Bad photos
Incorrect price
Lack of knowledge and attention
Not enough Internet exposure
Unrealistic expectations
Error #1. Bad photos hurt 
Buyers make decisions based on photos. Good photos = more money.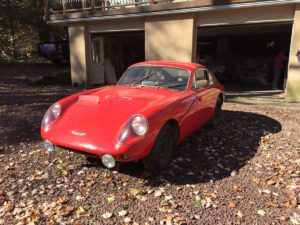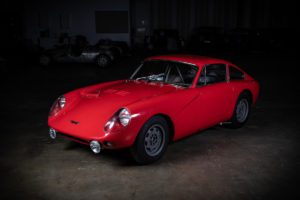 Amatuer                                                                                                                Professional
Believe it not, it's the same car!
Error #2. Incorrect price
An Incorrect price will either scare buyers away (if it's too high) or leave money on the table (if it's too low). Do your research – best to get it right the first time. (resources below)     Note: Price and time are inverse to each other. The higher the price the longer the time needed to sell. The lower the price the quicker the sale will happen. If you need speed, lower your price.
Do you need help selling your Car? Start the discussion.
Error #3. Lack of knowledge and attention.
They'll have questions – you'll need answers. The buyers will have questions: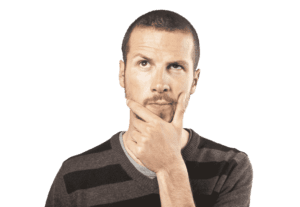 Matching numbers? Show me photos.
Good title?  Have you checked?
History? Build Sheet?
Receipts for work done?
How many owners?   Mileage?
Be ready with Answers!   Other things to remember.  Respond promptly to email enquiries and phone calls. Don't let the big fish get away. Prompt, courteous attention is what's needed.
Error #4. Not enough internet exposure – it's all about the eyeballs.
The more car-guys who see your car the greater the chance that one of them will bite.  It's a numbers game. Our favorites websites and magazines are listed below in the resources section.
Error #5. Unrealistic expectations.
To you; your car has patina. To the buyer; the worn paint and tear in the seat (that you stitched up yourself) look like expensive problems. They will look at your car with a jaundiced eye and the "charm" maybe lost on them.
Do you need help selling your Car? Start the discussion.
Time, Money or Simplicity
Its only human to want ALL the money, to want it NOW and to expect no HASSEL's.  Seldom does life work that way – I don't know why, it just doesn't.   Time, Money or Simplicity – pick the one that's most important to you. – pick the one that's the least important. Deciding this will help you see what the road forward is going to look like.     Which best describes you? Time – I would be best if this happened quickly. The moneys always important, but I'll take a little less if it can happen quickly. Money – I want all the money. Speed and simplicity are not critical to me, the money is. Simplicity – My life is busy. Make it easy for me. Perhaps you are a blend? Deciding what's important will make the process less stressful.
Resources:
Here are the websites and magazines that we advertise in. We also use the same to help research price;
Classic Diver
Hemmings Motor News
For classic car auction results go to Sports Car Market or Hi-Bid. You will have to subscribe to use their auction tracking service, but it's money well spent.
Hagerty has a good valuation tool, based on auction sales.
K500 is another that we use.
There are likely to be websites or publications that are specific to your make or model. For example, for Ferrari visit Ferrari Chat and the Ferrari Market Letter.
There are similar sites dedicated to Mercedes, Jaguar, Maserati, etc.   The key here is to take time and get plenty of market data. Listen to what the market telling you. When your opinion is at odds with the market – the market always wins.Keith Cunningham     What price to ask? Use the websites and magazines (listed above) to help answer the following key questions:  Once you have finished you'll should have a good idea of what price to ask.
What has sold at auction recently?

Why did the expensive cars sell well?
Why did the cheap cars sell cheap?

What do dealers and private individuals have for sale?

What are the range of asking prices?

Is there a big difference between what I see selling at auction and the asking prices I seefrom dealers and individuals?  Why is this?
How many are on the market?
How long are sales taking? This is a key question. There are some cars that can be sold in a few weeks, others can take more than a year. Knowing what to expect is important.
Here it is boiled down: You want to be able to accurately answer both of these questions.
What have cars, like mine, sold for recently?
How long do they take to sell?
This takes time, so expect to spend a few evenings noodling around the internet and making phone calls to find out what's really happening.
Do you need help selling your Car? Start the discussion.