SOLD 1953 Siata 300BC Project
SOLD 1953 Siata 300BC Project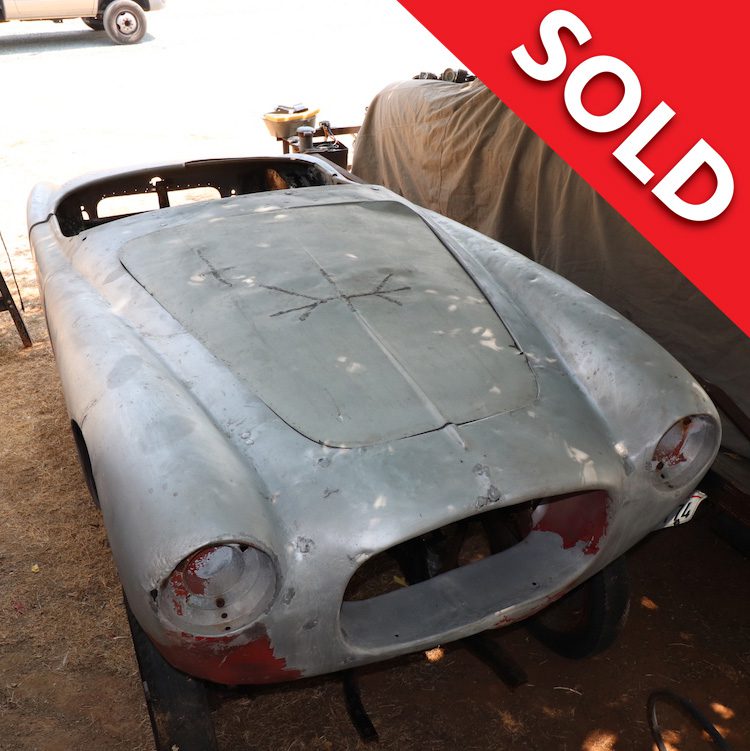 We are thankful to Tony Pompeo for the Siata 300BC as it is believed that he was the force behind the cars being conceived. Most of them came to the USA and most were sold by Mr Pompeo ($2,800 without engine).
Siata designed and built them using Fiat Topolino 500C front and rear suspension and steering. Most mechanical, hydraulic and electrical components came from Fiat. This made them easy and inexpensive to maintain. The first 30 cars were Crosley engined Spyders. These Spyders were bodied by Motto. Beautiful, sleek and fast. They had no convertible top. A low cut, racing, windshield. No door handles or luxuries of any kind. They all sat on Borrani wire wheels.
Their beauty is undeniable.
The car on offer; Chassis ST408BC. It is rough and incomplete but a genuine 300BC Spyder and it's cheap (well under $100,000).
It is in need of a full restoration. The body is complete with the exception of the spare wheel cover. The suspension and steering are complete. The car has it's original pedal assembly (Siata only). It has a Crosley engine Fiat gearbox (two of them come with the car). The frame and floors are rusty, but very repairable.
The car is missing a lot of Fiat parts. These should be simple to obtain.
The parts that will need to be made are as follows. Grill, Seats, Gauges and the Windshield. I am restoring another 300BC and can help to have these parts made if needed.
Once restored the car will be eligible for the Mille Miglia and may other prestigious auto events worldwide.
Here is what you see in the photos.
Siata 300BC body and frame sitting on a Fiat 500C frame and suspension. The 300BC was originally built using Fiat 500C parts so these will be useful in the restoration.
Siata body and chassis sitting on top of a Fiat 500C chassis and suspension (good for suspension and steering parts).
1 of only 50 Siata 300BC made

Eligible for the Mille Miglia

Desirable spyder configuration

One of the most beautiful designs

Original Crosley powered car

Location: Brookfield, CT. USA
RAPLEY CLASSIC CARS
Specializing in the Rare and Desirable
500 Federal Road
Brookfield. CT 06804
Daniel@RapleyClassicCars.com
Signup For Our Newsletter