1952 Patriarca 750 Sport?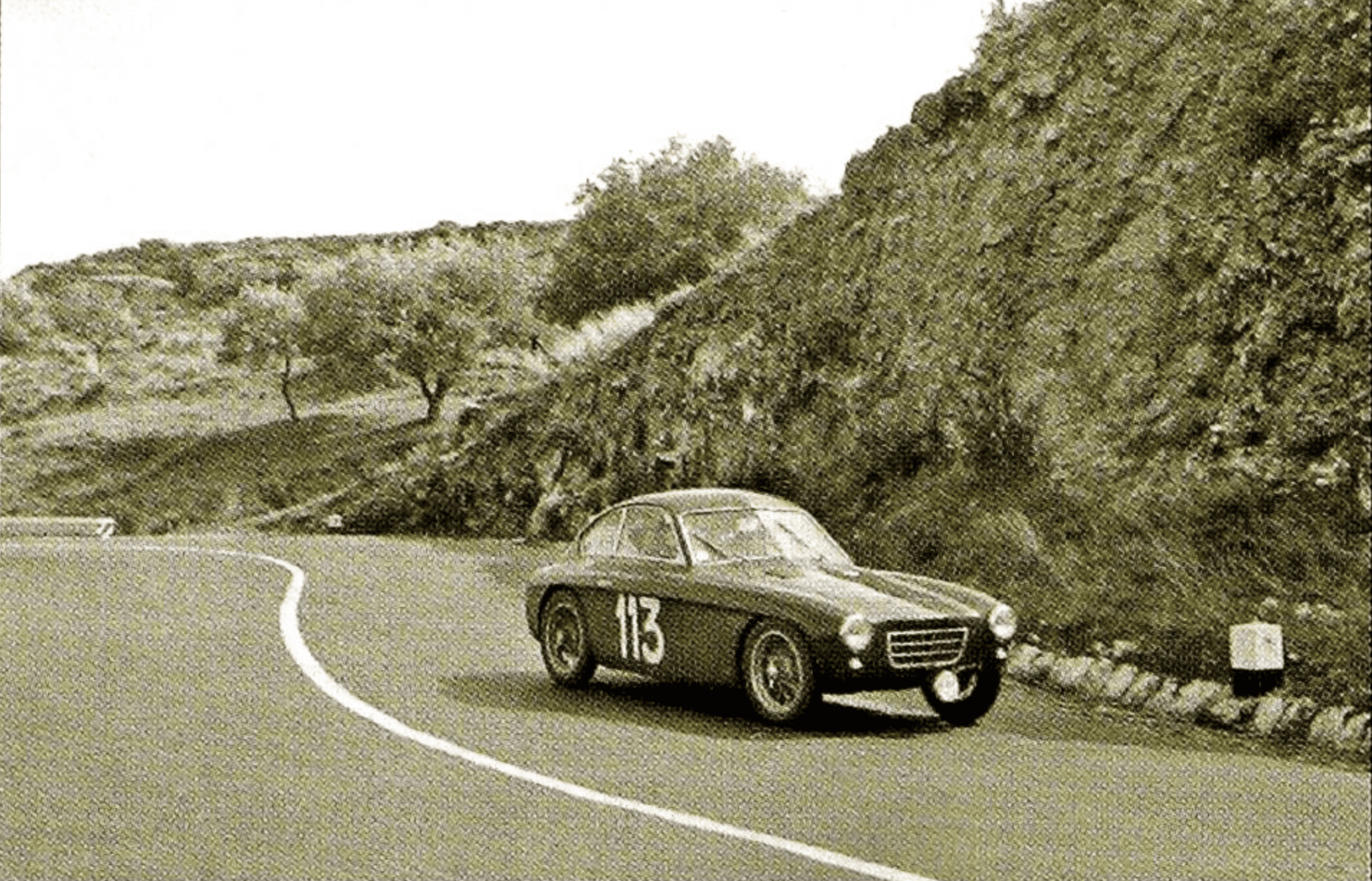 Can you help?  Patriarca expert needed. 
In early 1954 a mystery car arrived on America's shores.  It was sold by Tony Pompeo to it's first American owner and was badged as a Giaur.  The only problem was that NOTHING about the car was made by Giaur.
Luckily the original constructor may have left enough identifying marks to help us uncover the little cars origins.
Stick with me as we dive into the details.
Below, on the LEFT, is an original Patriarca 750 Sport chassis at the factory.
On the RIGHT is the mystery chassis, with bodywork removed.
There are several identical features that indicate that the mystery car is built on a Patriarca chassis.
The front suspension uses a unique octagonal front crossmember to hold the front spring in the correct place.
The rear of suspension is underslung (the chassis goes under the rear axle) and the rear suspension towers are the same.
The central crossmember is still in place and the remnants of the rear crossmember can be seen when standing next to the car.
The Patriarca Gilco main chassis rails are recorded as having been 70mm and this matches the mystery car.
Do you know Mr Carmignani?
In 2015 a book on Patriarca sportscars was written by Franco Carmignani – do you know Mr Carmignani? I am trying to get in touch with him.
This book indicates that there were three Gilco chassis'd Patriarca's built. Two coupes and one spyder.
1950 Patriarca Sport 750 Spyder
1952 Patriarca Sport Zagato
Current thinking.
It would seem that the Mystery car is either a previously unknown Patriarca, a special built on a Patriarca chassis (perhaps a spare chassis was sold out the back door), or possibly one of the three recorded Gilco chassis'd cars with a different or altered body on it (the mystery cars body is not the same as the known Patriarca cars bodies).  Time will tell.
Please call or email if you can add anything to the story or get me in touch with an expert.
Extensive American race history
Full provenance from 1954
Potentially Mille Miglia eligible
Moretti 750 Twin Cam engine
Location: Brookfield, CT, USA
RAPLEY CLASSIC CARS
Specializing in the Rare and Desirable
500 Federal Road
Brookfield. CT 06804
Daniel@RapleyClassicCars.com
Signup For Our Newsletter